I had no intention of buying so early, but I truly fell in love with it. I wasn't going to try it on, but did based on the suggestion of my bridal consultant. I bought my dress at Bridal Galleria and truly loved the service I received. I loved it because it was real. I didn't have women oohing and awing telling me how great I looked when the dress was awful. Talking about how beautiful my ring is and showing all the other ladies. I work with sales people all day and have a keen sense for when it is genuine and when it is crap. It's a Lazaro Fall 2007. I can't wait for it to come in!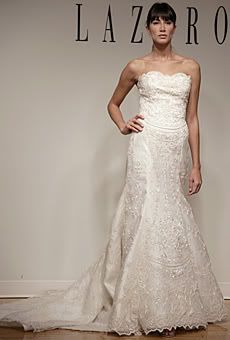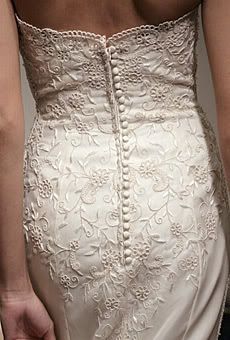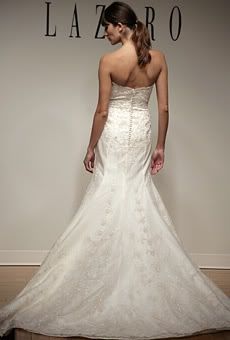 Comments
01/12/2009 at 02:16 pm

Your dress was AMAZINGLY GORGEOUS!!!!! =D Your look is my #1 inspiration!!! =D Love it Love it Love it!!!! =D
02/03/2009 at 07:29 pm

I ADORE this dress. If it was within my budget - I would be wearing it for sure. I have kept a little torn-out add from a magazine of it. (secretly hoping I can somehow find something similiar)

Anyhoo though, I love how it displays Lazaro's best skill: ornate embroidery. I think it's very glamorous without having that gaudy sparkle factor that so many dresses do. You look amazing. Beautiful!!