Labor Day weekend was spent checking many items off the list. It's such a good feeling.
Our ring bearer is only 15 months old and will probably have to walk down the isle with his mom and dad. Which is fine since both are in the wedding party. Instead of having him hold a ring pillow that he probably won't hold, we just got him a
ring bear
at the Build-a-Bear Workshop. He loves stuffed animals and always walks around holding his very soft and plush bunny rabbit. So I grabbed the softest bear I could find and dressed him up in a tuxedo. We'll attach two fake rings to the bear's hand and have the little guy carry him down the isle instead of a ring pillow.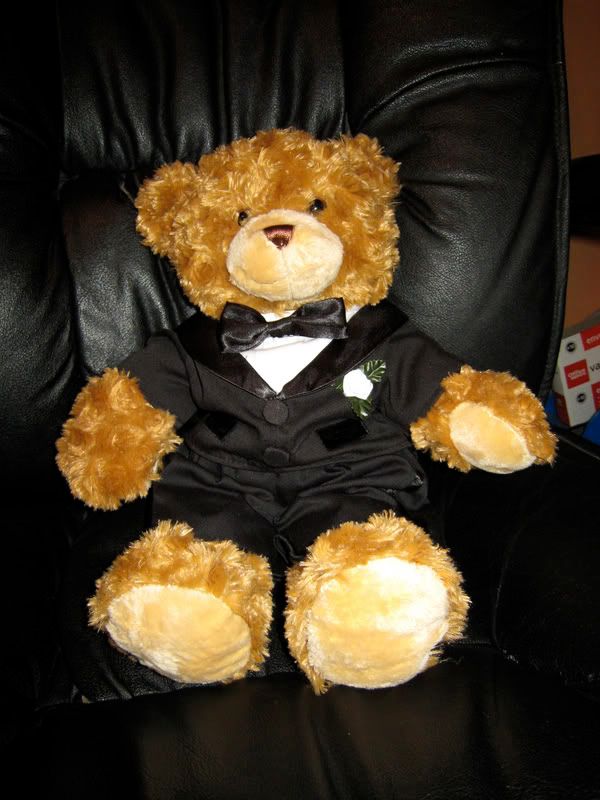 It'll be a surprise to everyone, including his parents.
We revisited our ceremony site over the weekend to see how the trees have grown in and to get an idea of how much shade we'll have.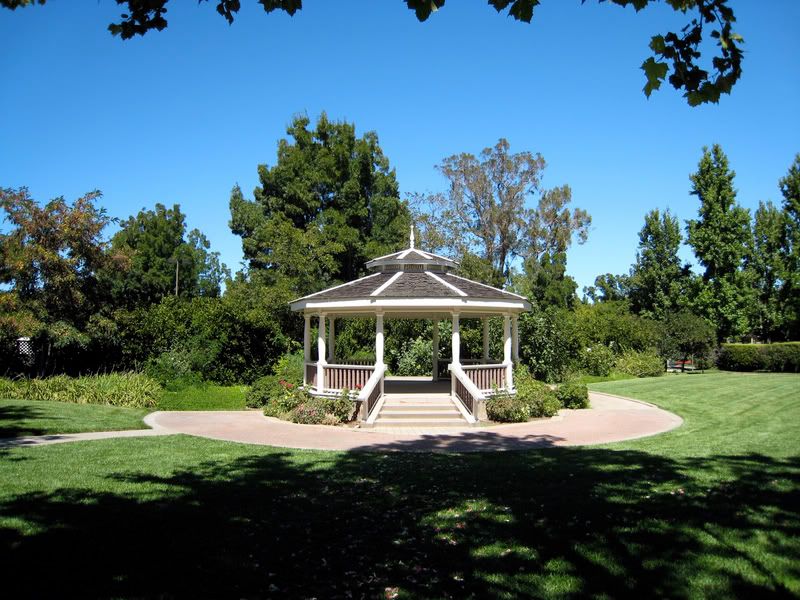 This was taken around 1pm. By 3:30, the front of the gazeebo will be in the shade. Special thanks to the Walnut Creek Historical Society for placing that gazeebo in the right spot. ;-) We'll decorate the gazeebo minimally with some ribbons and a silk flower pomander hanging from the bottom of each of the railings. Then we'll place shepherd's hooks down the isle and hang smaller pomanders on them. Ribbons will be tied to the hooks too, kind of like this... but substitute the jar for a small pomander.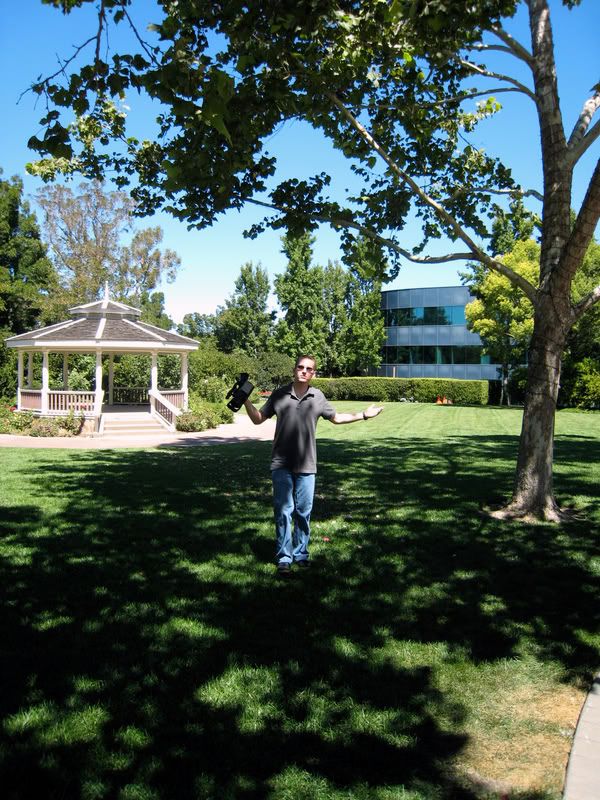 My brother, the videographer, testing his camera with the lighting and getting an idea of how everything will be layed out.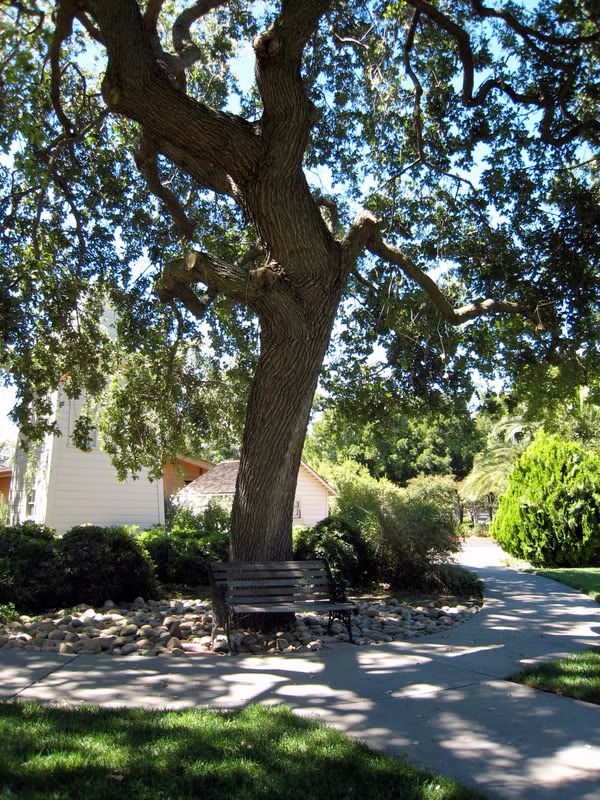 We'll conduct a somewhat traditional tea ceremony on this bench under this beautiful tree. We're still working on the logistics of this since we're planning to include our parents, grandparents, aunts and uncles and married older cousins. We're looking at over 30 people. I still need to make cushions for the bench and talk to my family about the tea ceremony and how it works. We'll probably provide red envelopes for my family and ask them to put $1 or $2 in them for the gesture.