My florist did a trail of river rocks and cymbidium orchids along our black aisle runner. We hung crystal chandeliers on the light strands that were already in place at Marvimon. A crystal curtain with cymbidium orchids was the background for our ceremony. We had manzanita, orchid and crystal arrangements on top of plexi columns on either side of us.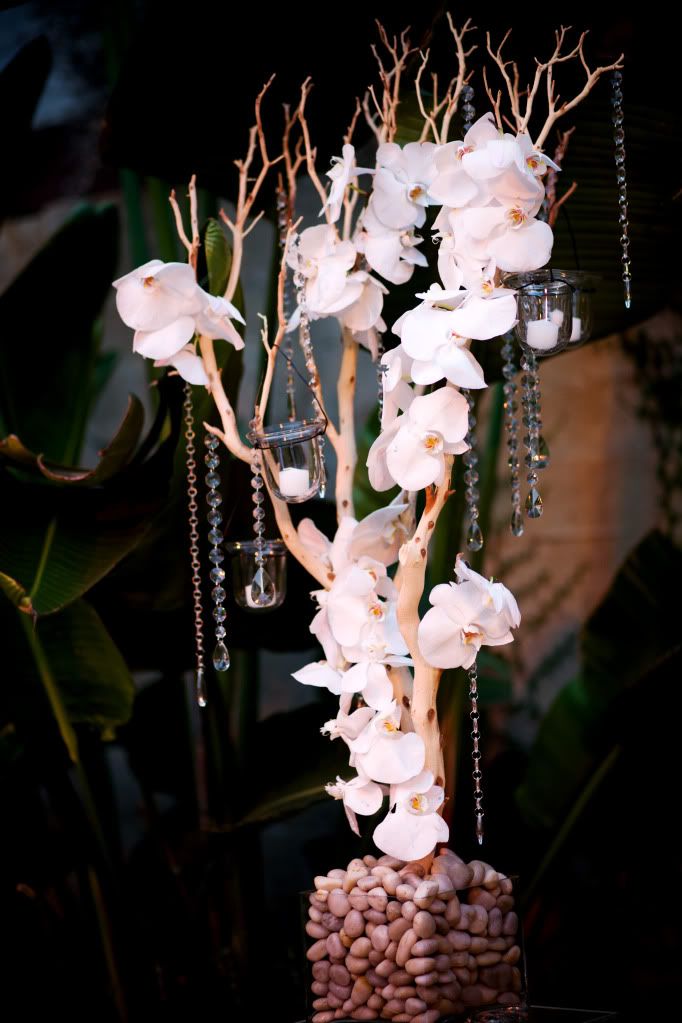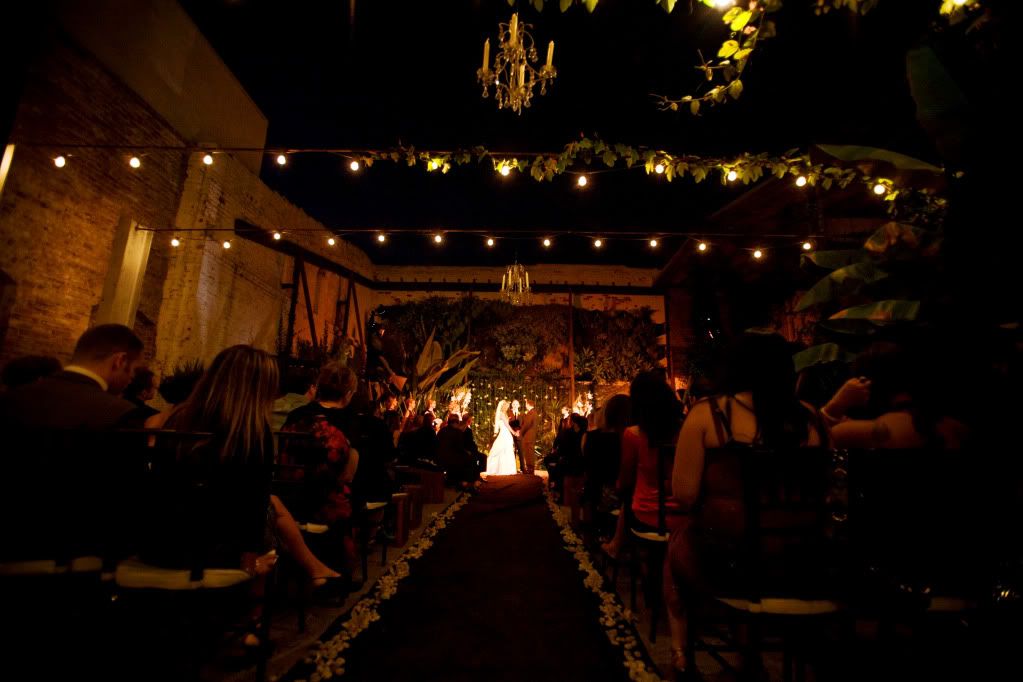 Comments
03/10/2009 at 03:58 pm

I Love the crystal strands with the orchids! So pretty!
06/04/2009 at 09:04 pm

Your wedding is breathtaking! It's so beautiful! Your dress and bouquet looks amazing!
04/11/2011 at 04:00 pm

that looks like the perfect venue, very beautiful and intimate.
07/18/2012 at 11:22 am

So incredibly stunning. I love the venue, the aisle runner and everything. Just gorgeous