I LOVE LOVE LOVE Kristeen's wedding cake stand!! I'll totally make mine like that!! It's simple, yet very beautiful and chic :)
(I got these photos from her bio and the credit goes to her photographer, Trista Lerit)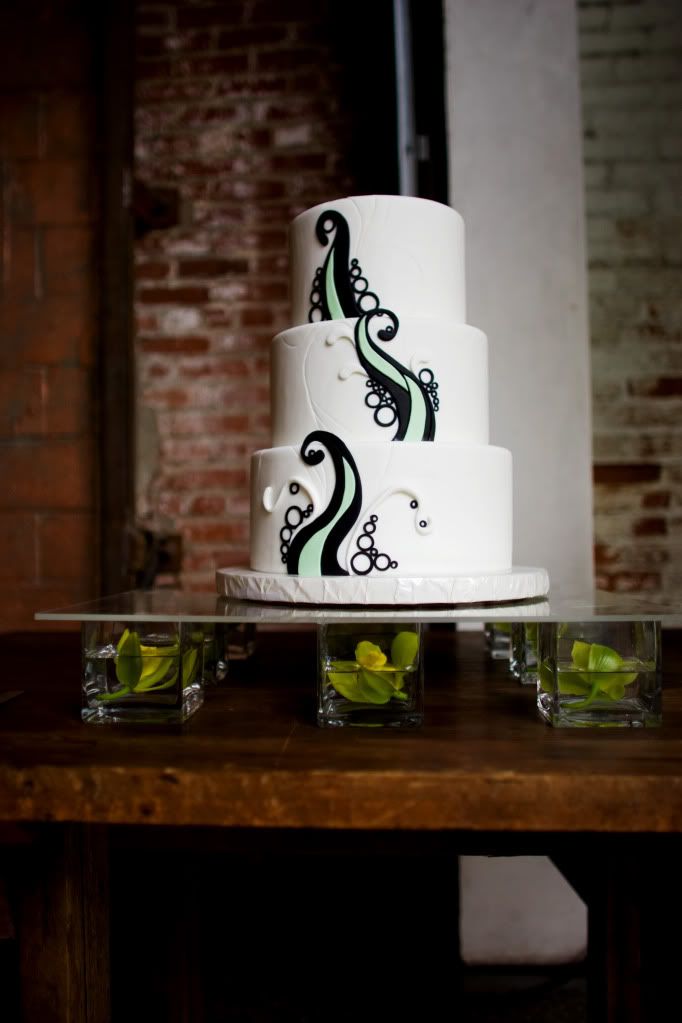 "Our Cake Stand"
We got the plexiglas from Home Depot. It's a 18x24 and FI cut it to 18x18.
Comments
01/26/2010 at 05:40 pm

This is so awesome! Great inspiration shot.
02/11/2010 at 06:46 am

I love her cake stand too! :)

Did you see Miss_Em did this too? Hers looks amazing as well! :) :) :)
05/18/2010 at 05:32 pm

I learned something from my DOC....you can return the vases after the wedding is over..get your money back...unless you want to keep it and reuse it for something else...take care.
05/25/2010 at 01:47 pm

I love this! Its very unique. Where did you get the glass candle holders from?
07/17/2010 at 10:49 am

I smile every time I see this!