I never did the Prom thing in high school so wedding dress shopping (err, dress shopping in general) was completely new for me. Poof and lace and ribbon and a million buttons, oh my!
After browsing a few places in Danville and Concord, I finally took the advice of every bride I'd ever talked to and made an appointment at Trudy's in San Jose (www.trudysbrides.com). Kathy was my consultant and, from what I knew, the most experienced. I went to her with a plethora of pictures and- will admit- had a huge smile when she looked at me and said, "Oh, I'm going to have fun with this."
She brought me about 15 different dresses, 5 of which she said she had just gotten in about a month ago and was dying to see someone try them on. I've been "blessed" with child-bearing hips so most of the dresses she pulled out were the dropped-waist style. I had just a few rules: no glitter, no beads, no fancy stuff. Simple, simple, simple. So after trying dress after dress on, we took pictures of the ones we thought worthy and decided on a La Sposa Laurel 2010.
Dress #1. I liked that it was a different material on the bust.
Dress #2. I'm a sucker for anything one-shouldered. I LOVED this one but the back was a little funky for me.
Dress #3. I really liked this one, too, had it not been satin. I thought it was really flattering to my figure.
Dress #4. I wasn't much for the dress but really like the sweetheart neckline.
And THE Dress...
It's a gauzey type of material, layered and reminded me of a fountain. It's absolute perfection.
Some pictures of MY dress when it came in:
I decided to go with a traditional 72"x72" ivory veil for the ceremony and then the birdcage for the reception. Jewelry will consist of:
Eliot Danori Crystal Accent Floral Cuff Bracelet (Macy's)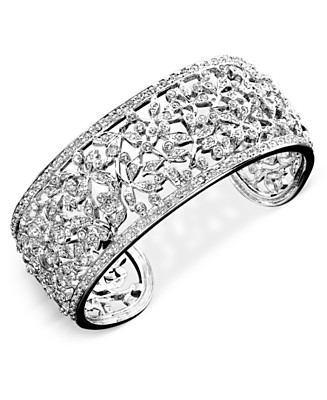 Juicy Couture "Flowers & Bits" Chandelier Earrings (Nordstrom's)
Lia Sophia "At Last" ring (for my right middle finger)
Most importantly... the Shoes:
The picture does NOT do these shoes any justice. In person they shine like little diamonds that were shipped all the way from London Jimmy Choo.
I told my Maids of Honor that the last thing I wanted was a Bridal Shower, so instead they threw a cocktail party where everyone could donate towards "Taryn's Wedding Shoe Fund." Needless to say... I had to donate a whole $30 of my own money towards The Shoes. :)
Comments
04/06/2010 at 01:15 pm

*gasp* i loooooooooooove your final choice!
11/29/2011 at 03:53 am

American money market funds

have been closing the spigot

of money they lend to European banks,

forcing them to tighten lending

standards and, in some cases,

even withdraw financing from

longtime customers. To make matters worse,

European institutions are simultaneously

under pressure from their regulators

to hold more capital for each

dollar they lend, prompting many

banks to reduce their portfolio of loans.

Analysts say Europe's banks

could shed up to 3 trillion euros of loans over the next few years, equal to about 10 percent of their total assets.
11/30/2011 at 06:35 pm

The strap defines comfort in mulberry sale a shoulder bag. It should not become an annoyance or an inconvenience in the shoulder blades when worn while adjustable straps mulberry handbags give the wearer the advantage mulberry bags of setting the length of the strap while its size not only pertains to how Mulberry Bayswater big is the bag but also on how it will complement and harmonize with the figure of a woman.。Organization pertains to the pockets mulberry uk and dividers found eitherin the interior or exterior of the mulberry outlet bag. Most shoulder bags now have pockets for almost any specific use. Like the bags in Zip It, the Zip It mulberry sale bags Flings shoulder bags have different compartments for pens, coins, etc. Moreover, the styles of shoulder bags varies over the years' from the simple sack-type mulberry bayswater bags cloth bag, to the functional leather messenger bags and to the fun, funky and colorful bags like Zip It Flings. The bags in mulberry bayswater sale Zip It uses the zipper as its main material, thus the sound zip is where the name Zip It came. This innovative idea of a bag mulberry clutch bags makes it trendier, yet carries the same functionality just like mulberry clutch sale the other shoulder bags.For the women and student on the go, Zip It Fling has rooms for cell phones, mp3, lipstick, wallets and Mulberry bayswater oak keys. Simple and surprising, cool and fun, excellent mulberry purses sale casual lifestyle purse, carry your wallet, lipstick discount mulberry purses and keys, and great gift for all ages are the features of Zip It Fling.