Bridal Bouquet: I'm looking for green/white flowers with may be lavender as an accent color. I see a lot of great pictures in magazines but less so online.
This one is RIGHT ON! Everything I dreamed of is included nothing else is. Thank you Mrsmillertobe
This one is more romantic than the first one. Might be cute w/ my new dress. I love espresso beans though!
-I like the pops of purple in this one for BM'S Bouquet:
-oooh I love the texture of this one, especially the berries and the long moss-like thing (whatever it's called :P). Too many leaves here though.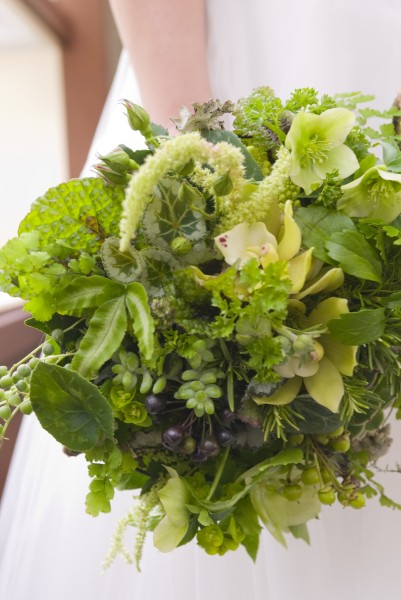 -too many whites, but i LOVE the cala lilly!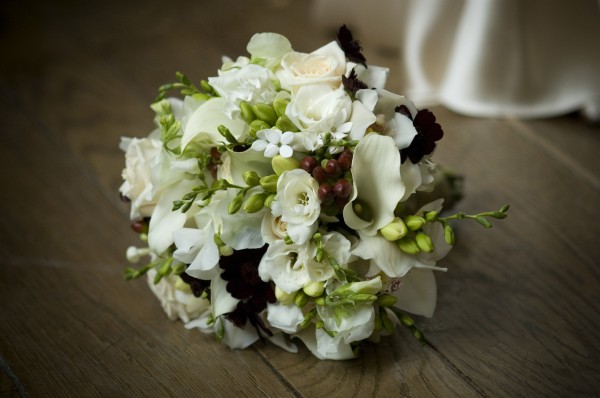 Flowers I like:
Hydrangeas
Calla Lily
Anemones
peony
Stephanotis
Amaranthus
Coffee beans
What's this?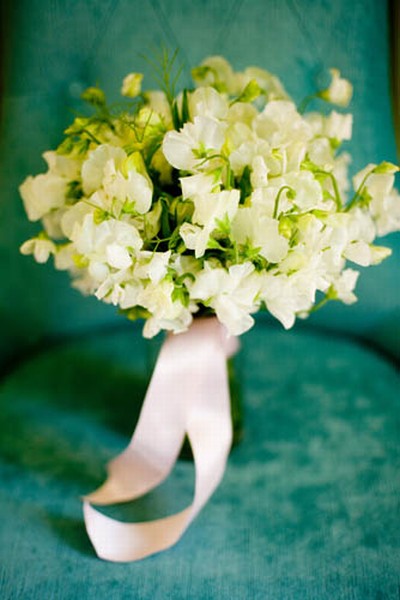 random idea:
I came across this picture on flickr. Battery lights are added to the bouquet. How about that?
Flower Girl:
My flower girl is 10-yrs old, so I'd like a more mature look for her. I'm thinking about one long stem of a large flower (don't know what kind yet lol) or something like this:
Comments
03/09/2009 at 09:51 pm

Wow - I absolutely love that bouquet! Such delicious textures and colors!
03/26/2009 at 05:12 pm

Love the bouquet pics... so pretty : )
04/20/2009 at 02:37 pm

hey that last bout looks familiar! =)
04/27/2009 at 10:38 pm

was just looking at ur bouquet pics and i cant use it, but i LOVE this bouquet that i found a while back... its green and white so maybe you can!
05/28/2009 at 10:10 am

lol we totally are color twins!!