Our delicious food
Last updated on September 14, 2009 at 12:09 pm
|
We heard over and over again that our food was the best wedding food they ever had.  This was great because it was one of the most important items on our "must have" list and also one of the biggest stress factor for us since we weren't doing our reception at a chinese restaurant.
Here's our menu that I created (but all props goes to the chef.. he made everything so incredibly delicious):
During cocktail hour:
-seared ahi tuna with wasabi cream on a wonton chip (SO good)
-vegetarian sushi rolls (but it was with asparagus which is not what we asked for.. I didn't try this one and looked like many people didn't either. lol).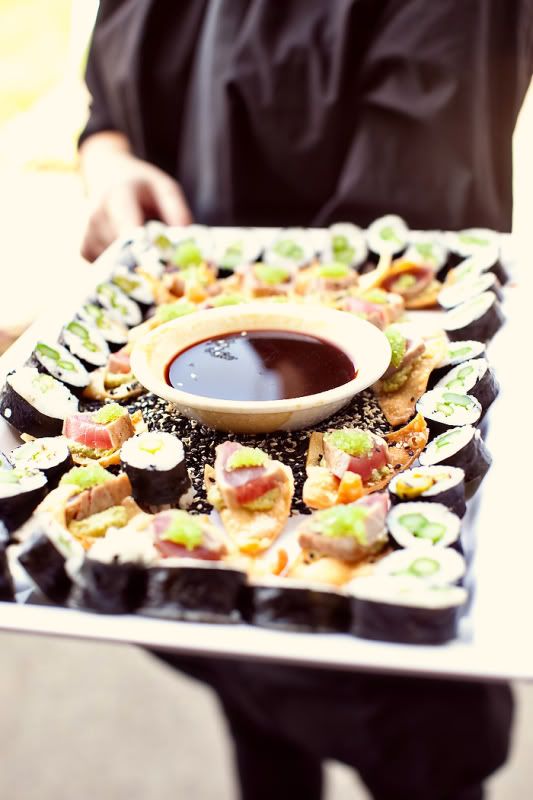 For dinner:
-Appetizers served family style: mushu chicken, lemongrass chicken eggrolls, and grilled shrimp paste on a sugar cane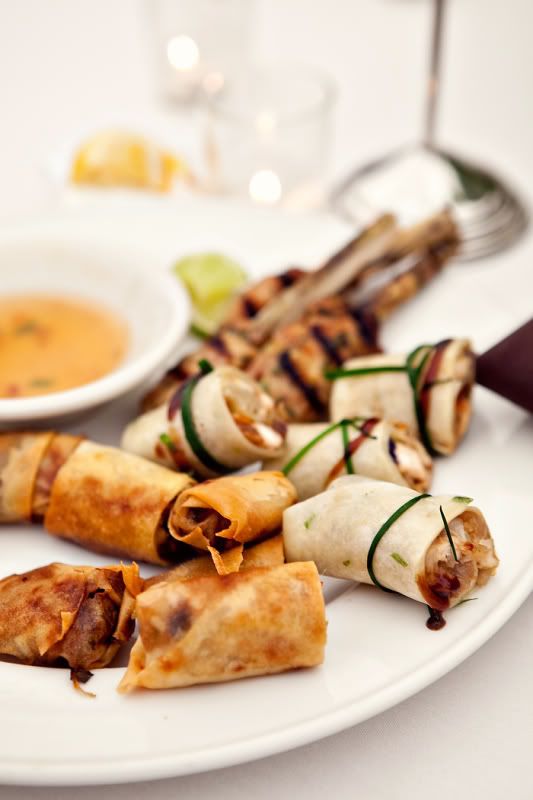 -Salad: vegetarian papaya salad with vegetarian shrimp crackers (the papaya and carrots were supposed to be julienned thinner than that so it was quite a crunchy/chewy salad. DH called it a salad for horses :P).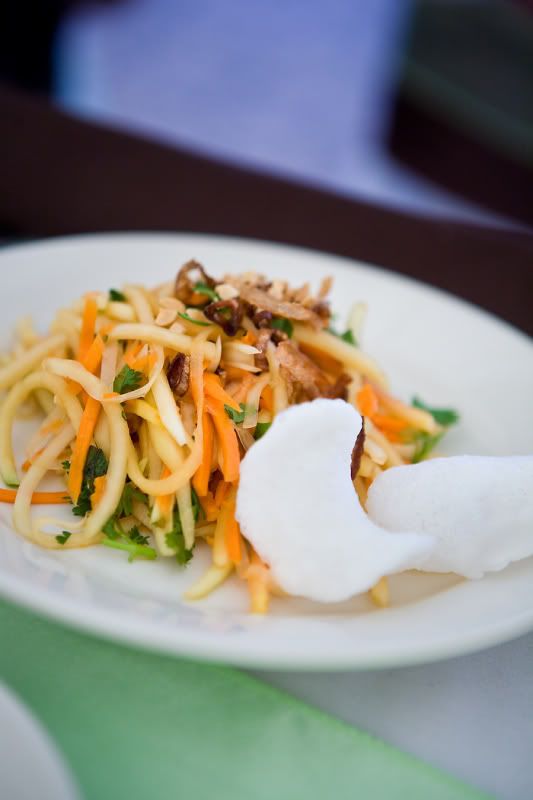 -Main entrees: Black miso cod on a bed of rice noodles and julienned vegetables with miso vinaigrette  (so good but the noodles were supposed to be thicker like pad thai noodles); Airline chicken (meaning chicken breast with part of the wing bone attached as well) brined with star anise and 5 spice with shiitake mushrooms & bok choy served on jasmine rice (SO SO GOOD); and Fried Tofu with yaki sauce and veggies served with jasmine rice (my parents are vegetarian and they really enjoyed this minus the eggplant that I asked them to take out and replace with asparagus which somehow was used for the sushi rolls instead :P).