My Wedding Day Look
Last updated on November 11, 2009 at 2:05 pm
|
Update 1/24/2010
The below shoes are on backorder. So, I had to buy new ones. I got these by Nina.
Update 01/13/2010
I ordered my shoes.
Update 01/05/2010:
I bought a bracelet. This completes all of my jewelry for my wedding day look.
I am not posting a photo of my dress, but it is a very simple Aline gown. I will be getting it altered to a mermaid like fit.
Hair Inspiration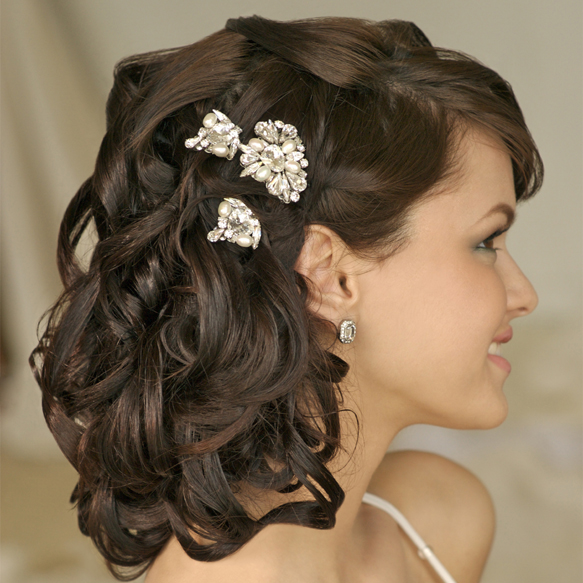 Source
Source
Makeup Inspiration
Source
 Source
Source
Source
I want a semi-dramatic eye, with a natural look on the rest of my face.
Jewelry
I received my jewelry 2 days ago and I'm in love.
I've been having some bad hair days. Once those are done, I will take photos with these on.

Veil
I decided I wanted a drop veil with lace. I had my veil custom made. I have not received my veil yet, but it was mailed today.
Shoes
I haven't found the perfect shoes, so I'm still searching. I'm torn between wearing a pretty teal colored shoe and a rhinestone shoes.