The Venue
Last updated on June 16, 2008 at 6:33 am
|

Well if I could have my choice, without a budget concern, I'd go for the following venues:

Conrad Bali


Disneyland (castle front with Cinderella coach entrance)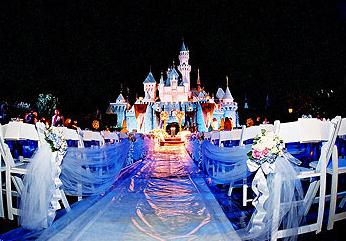 Back to reality.....
My rule was simple: no hotels, no Chinese restaurant, no ballrooms (just because they ALL look the same!)
I wanted a place that has gorgeous backdrop for photos, and not costing me $3K to rent.
My original top 3 choices:
1) Sherman Garden - too expensive
2) Queen Mary - ballroom... bleh
3) Huntington Beach Library park - all DIY... too hard

Then I found the perfect venue... garden recemony + reception, great location, almost all-inclusive, at a cheaper-than-average price!  Every corner in this Spanish courtyard is a picture-perfect spot. I also love how enclosed it is for an intimate feeling.