Our baby shower
Last updated on May 10, 2010 at 1:30 pm
|
This past Saturday was our baby shower (co-ed) and it was such a special day.  The shower was a lovely intimate event and it means so much to see that our little one is already so loved.  My wonderful friend flew in from Seattle to host the event and she did such a fabulous job.  She and I along with DH prepared all the goodies and food ourselves.  Nothing beats homecooking.  Here is a pictorial recap.  :)
 Parents-to-be.  6 more wks until we meet her!
 One of my bff's, the fabulous hostess (center)
 100 diapers for our diaper cake
 chocolate dipped fortune cookie favors
 Neopolitan cake
 I love baking cookies.  A couple of fan favorites - jelly shortbread thumbprints and peanut butter blossoms.
 Oatmeal raisin and cinammon sugar cookies
 Homecooking is the best!
 sangria
 Posing with the beautiful cake.
 Time to cut the cake.
 ready to open the gifts.
 yaye for bottles so DH can help with feedings.
 bathtime squirties and teething toys
 DH isnt quite understanding all the baby items.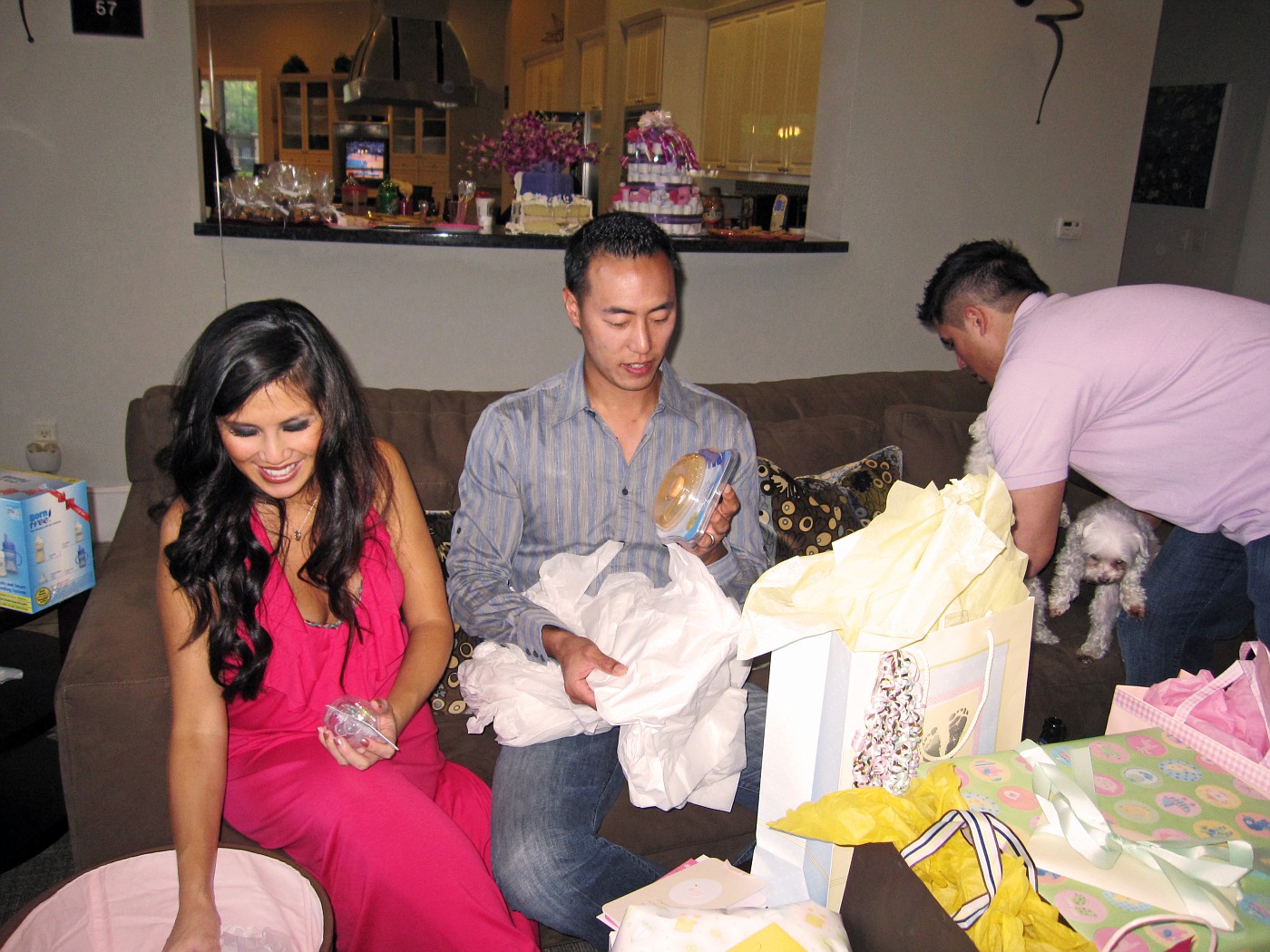 DH looking confused.
 We're gonna need a lot of these.
 We have a big baby in there.  At my 33wk sizing u/s, she was 5lbs and 1oz already!