My former BFF's wedding photos
Last updated on September 30, 2008 at 8:51 am
|
A while back I posted a thread asking for advise on whether or not to attend the wedding of a friend of mine.
http://www.projectwedding.com/post/list/what-would-you-do-long-sorry
To summarize, we were BFFs since pre-school and drifted apart after high school. She severed all contact for no apparent reason a few years ago and then called me out of the blue to reconnect. She wanted to know if I could make it to her wedding, in a week. It was on a Thursday and 400 miles away. Needless to say, I had a tough time deciding whether to go.
A huge thank you goes out to everyone on here who gave me some fabulous advice. I did end up going to the wedding and I'm so glad that I did. It turned out that a mutual friend of ours was the photographer, so I brought my trusty camera and was happy to step in as her associate photographer (she was very pregnant and was happy for the help). Here are some photos that I took from the wedding: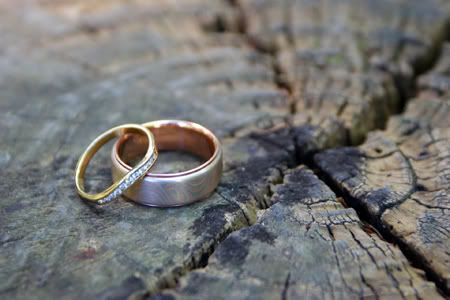 I love doing close-ups of the rings. Plus, the groom's band was awesome! I wish I could get a band like that for me DH. I gotta ask the groom where he got it.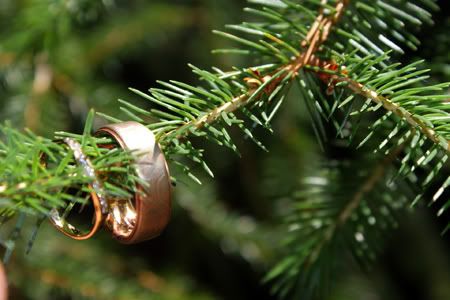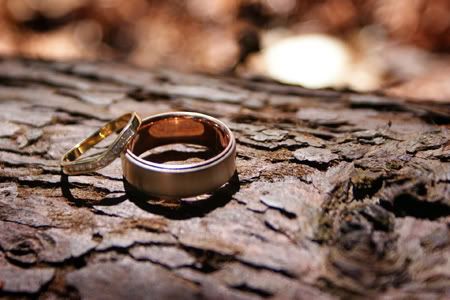 The bride and groom had their ceremony at the Mather Redwood Grove in Berkeley's Tilden Park Botanic Garden.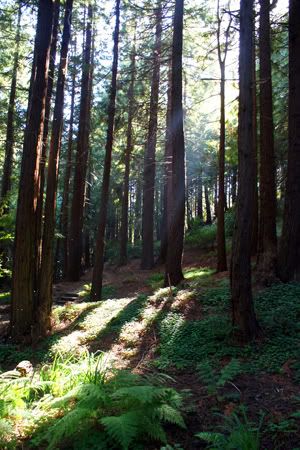 My view from where I was waiting for everyone to walk down the aisle. It was a really beautiful place, but made for VERY difficult lighting with our cameras.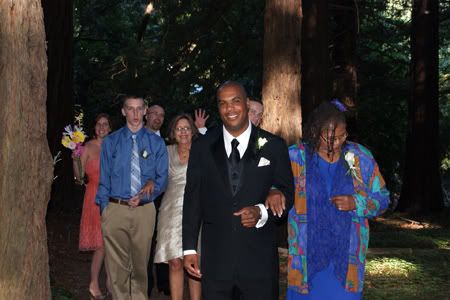 Everyone getting ready to go!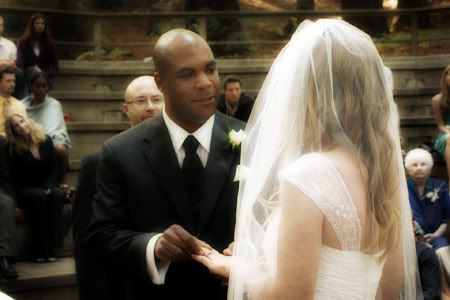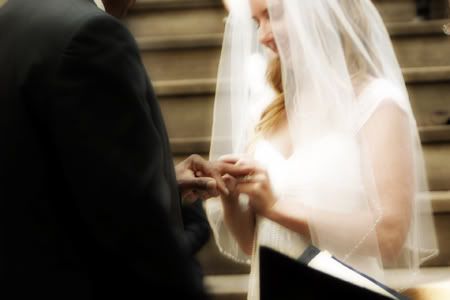 The darn veil kept covering her face...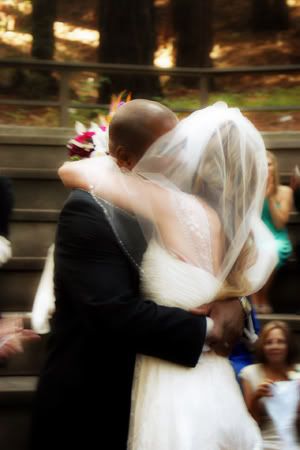 Yay!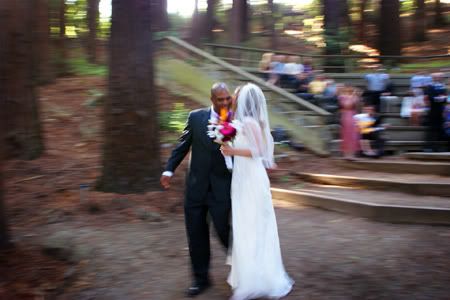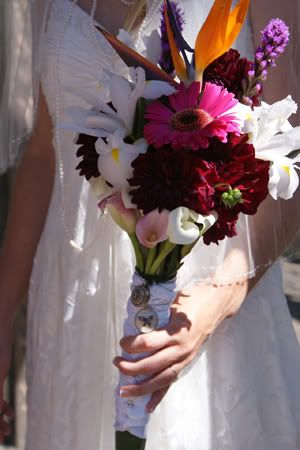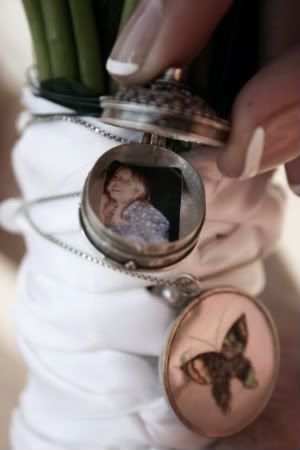 The bride and her sister DIYed the flowers. The locket on the bouquet held a photo of the bride's mom who passed away about ten years ago. When we were taking close-up photos of the locket we were all saying, "hurry up, hurry up!" because all of us were getting teary eyeed thinking about how awesome her mom was. Credit for the photo on the right goes to the photographer, Krista Lucas Photography.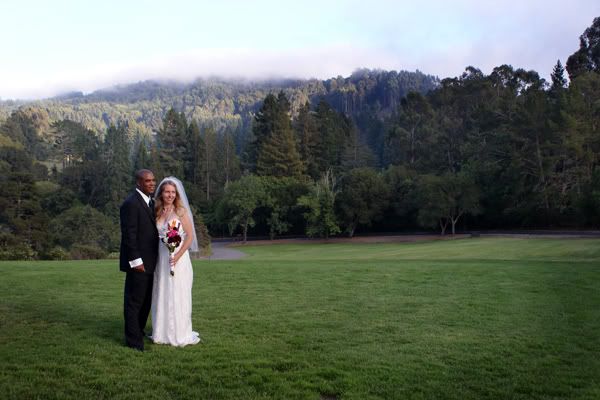 The reception was also in Tilden Park at The Brazilian Room.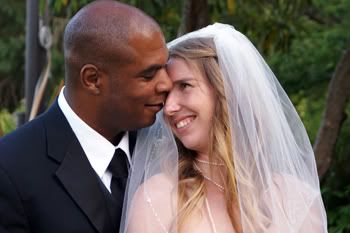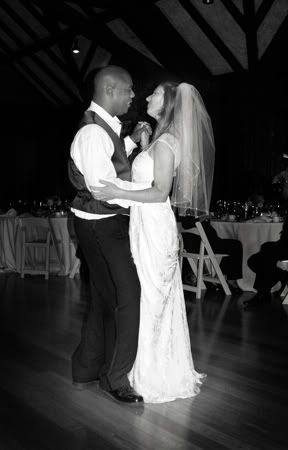 They danced to Alicia Keys' No One. I have a new appreciation for that song now.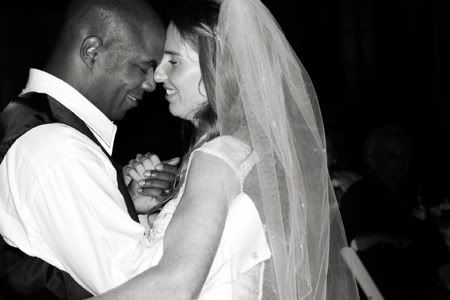 This photo totally cracked me up.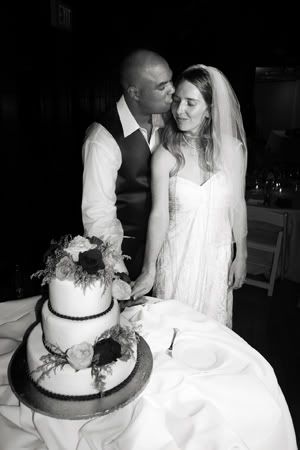 Thanks!