Hairstyle Inspirations: Natural Edition
Last updated on August 31, 2014 at 1:27 pm
|
Being that I have gone "natural" or shall I say I have begun to wear my hair in it's natural state for almost 2 years now.
I really love this style but.....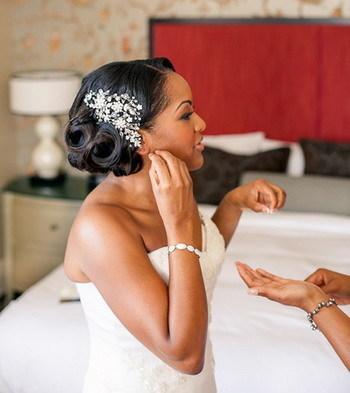 I am on the search for updo styles that are versatile and will last me about a week as we leave for our honeymoon the very next morning and I have NO intentions on packing any curling irons, flat irons, blow dryers or any other hair tools for that matter. This is such a challenge for me because I also want to look like a bride. I'm not wearing a veil for sure but I do want to wear a nice headpiece. Sigh, the search continues but here is a bit of my inspiration. I am open to suggestions as well...