♥ YES to THE Dress
Last updated on January 6, 2011 at 4:48 am
|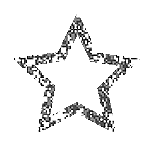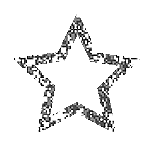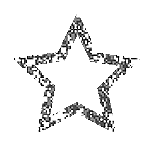 So ever since I sad YES the dress in December I have been crazy excited about what's to come. It was an amazing experience that I will remember forever.
It was kind of an impromptu event simply to see what silhouette would look the best on me.
My requirements were
I look amazing (lol)
it not have a dropped waist
it not be fitted
it not be mermaid or trumpet
it not be overly poofy or cake topperish (yes..those are real words hehe)
im not a size 2 bride and have come to realizes that unless I want to be miserable for the next 7 months by starving to death and possibly fainting as I walk down the aisle…I'm not going to be a size 2 bride. When I got to the shop I tried on 3 dress that were strapless, pretty and A-line and was happy with what I saw. Then I tried on THE dress. My friend gave it to me and said to try it even though it was trumpet style, almost dropped waist and definitely fitted. And tada surprise surprise  I ♥ it!!!
I couldn't believe how amazing I felt when I put it on myself. It was almost an out of body experience lol
I felt curvy and sexy and beautiful. Marilyn Monroe at her prime lol when I saw the tears in my friends' eyes I knew they felt the same and decided that I didn't need to try on anything else. Too many options make me confused as you will learn over the next few months.
I stayed composed until I called my fiancé to let him know I had found the dress and that's when I burst into tears.
The owner of the store was so nice and so helpful. She made a comment about how confident I was with my curves (is that a nice way of saying I'm fat?? Lol) and how I embrace my body and want to show it off……lol… not me but for some reason the dress does for me.
I'm ecstatic.
So the dress is
La Sposa Fanal. She will be in Ivory and instead of the button up back that I custom for the dress.  Will be putting in a corset back with fuschia lace up to match my fuschia shoes. I think it will look amazing and will 100% reflect me.  
***EDIT I didn't end up doing the lace up or buttons in Fuschia. Got scared that it wouldn't turn out right and kept my beauty as she was inteneted to be. Still kinda wish I had gone for it but still happy with the end results***
I'll add a couple of pics of the dress. I didn't look great when I went to try it (as I said …really really didn't think I was going to actually find and buy something). It will also look much nicer when it fits me rather than being about 3 sizes to small. But I don't care cause I love it and cant stop looking at the photos. The train n the back is amazing. It comes from the side rather than the middle and its just classic. Can you feel my excitement through the net??
I'm hoping to lose some weight and tone before the wedding but definitely not down to the afore mentioned  size 2….I wouldn't be able to afford the alternations if I did hahaha
 Feb 2011 - UPDATE ~ This is trivial info that excites me greatly. My dress was the one that Finns mom wore for the wedding on "GLEE"!!!!! I am "Glee" obsessed so this info made me very happy lol Im a total gleek haha
She wears a bolero type thing with it so thats how I missed it the first time I watched it.