♥ My Perfect Bling…
Last updated on January 7, 2011 at 1:57 am
|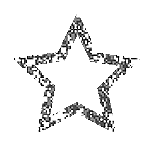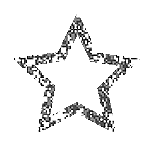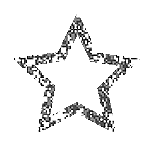 A bit of history before the story of the bling.
My fiancé's name is Michal. He and I have both been married before. I am on very good terms with my ex. It was a marriage that probably shouldn't have happened but it did and we have no regrets. We had 2 beautiful little boys together (now aged 8 and 6 ½ ). We have moved on and are both in a better and happier place with people that 100% suit us better.
My first wedding was beautiful but it was planned fast and I didn't really know what I was doing or really care about the details. Plus I found out I was pregnant so we moved the date up 6 months and I had to change all my plans….I didn't have my dream dress, dream venue, dream anything so this time I'm doing it right. Damned be anyone that dares judge me lol and trust me there are a few…but I don't care this is OUR day and no one elses!!!!
Mike was also married; unfortunately his didn't end quite so well. Lots of problems and drama and…and..and… so when we started dating and he told me that he had no intention of ever getting married again I totally understood.
When he sat me down last year and told me how he was happier than he had ever been and that he loved me more than anything and that he had changed his mind…..I couldn't believe it. It meant so much more to me than a "normal" proposal. He had his get out of jail free card and chose not to use it. We have fought SO hard to be together on so may levels and sacrificed so much that I know we are meant to be. He is ½ of my heart.
We were out shopping and DH brought me into a really nice jewelry store to get his (very fancy) watch cleaned and I was looking around at the different jewelry. He brought me to the rings and asked me which ones I liked the most. I looked at a few and the sales girl came and asked me if I wanted to see them out of the case. DH said yes and I happily obliged. I narrowed it down to  about 3 that I loved one was crazy big and very fancy but not really my style and WAY out of price range even in a fantasy lol  but there was one that just kept grabbing my attention. I loved the unique shape and the style of it. It was nicer than anything I had every seen and I loved it. I told him that was the one and the sales rep said to him "oh my god, I can't believe you picked the right one" then slapped her hand against her mouth. He had been in the day before and spent about 3 hours looking at all the rings and trying to decide which one to get for me and that was the one he loved the most and came really close to buying it. I guess technically I chose it but if he had gone with his gut then he would have lol. We 100% chose it together. Which is how we make all our decisions. So kinda perfect!!!
For Christmas we also got our bands. 7 months before we can actually wear them ♥
Mine matches the ring and Mike's is made of Tungsten and platinum (weird) its gorgeous though. Will try to remember to post actual pics of the rings later. The ones I'm adding are from the website.
My Engagement Ring
18kt white gold s engagement ring is set with a round solitaire diamond and features a pave of small full cut diamonds (5 on either side of the main diamond) and 10 tiny diamonds making the "crown" – I don't know what that parts called so I named it the crown lol
My wedding band
18kt white gold ring features 15 round cut diamonds, with a total carat weight of .15, color grade GH and clarity grade VS.
****UPDATE*** Here is a pic of my hubby to be's ring. I ♥ it
::::Update again::::
wearing our rings..... July 30th 2012
The prettiest shackles in the world lol but noone I would rather be shackled to for life ♥