♥ tears of Joy,Favors and MORE...
Last updated on March 7, 2011 at 4:38 am
|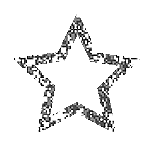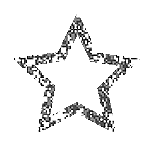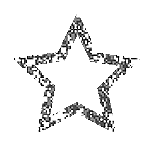 147 days to go and seriously shortening hte list..............
I have actually managed to get quite a lot of stuff done. And will post pics soon. Promise!!!
PICS posted YEAH!!!!

 Finally finished the basic assembly of the invites. Just waiting for the printed inserts and then they will be compete and ready to go. Went to the post office on Thursday and discovered they weigh more than expected and will be $1.25 (plus the RSVP stamp) to post,. FI not pleased…lol oh well. I bought my stamps and was very happy that they have orchids on them and are pink so they tie in perfectly and it wasn't even planned. Yeah me!!!!  
I have made a serious start on the centerpieces but am going on a road trip to "Michaels" on Sunday (we don't have one in Quebec)  to pick up all the final things for them, as well as the bouquet holders and bouquet stuff. I am also going to go get my favor boxes. Wee wanted to add a bit of "Scottish" to the wedding and I decided to do that using Scottish candy. I found a place that ordered some yummy Scottish bonbons (toffee goodness) and we will give those out.
:::EDIT::: Here is a pic of the finished favors. metal boxes from "Michaels" filled with strawberry and caramel bonbons. Everyone LOVEd them. So delicious mmmmmmmmm
Saturday I have an appointment at the hotel and I'm bringing our "decorator" so we can get an idea of lighting ETC and what we want done and the almighty "how much will it all cost" I'm afraid but excited lol…story of my life hahaha
FI and I finished stuffing the "tears of Joy" envelopes and once the stickers are printed they will be complete.
Noticing a "printing" trend? I'm waiting for all the finalized profs of the inserts, labels, stickers etc and also waiting to find out if I will have to get them printed for me at a UPS store etc or if my friend will be getting her new printer and doing it for me….patience…lol
I ordered an amazing floor decal from etsy (http://www.etsy.com/listing/56151446/wedding-monogram-initial-dance-floor)
That will have our monogram on it.
****UPDATE****
 Here is the complete "personalised" version of our "Wedding Tree"
I also ordered my "Hair & Makeup" tank top. In a nice bright pink. I haven't received it yet, but there's no rush for that.
Etsy is such an amazing resource. Its unbelievable. Something are crazy expensive but on the most part I've had success.
and FINALLY our "I DO" cards to go on the back of our vows. Really happy with the way they turned out
Not a very pic heavy entry especially considering I actually have stuff finished, but I will update asap.
L♥♥♥