The Proposal
Last updated on May 1, 2011 at 9:38 am
|
For our four year anniversary dinner, we had reservations at a gastropub near us. We arrived, bringing with us a bottle of Bordeaux that we had been saving and brought back with us from Paris when we visited. Our menu consisted of delicious food, perfect to remember the night by: gruyere biscuits, truffle fries, squid ink pasta with scallops and pancetta, duck with kale, marinated fennel, and fried polenta drizzled with white wine vinegar, and for dessert, macadamia blondies. It was so satisfying, one of our favorite meals. After, we went to historic Winter Park to walk around the busy restaurants, closed shops, and quiet train tracks. For a night cap, we returned home to open our bottle of port from another one of our travels to St. Augustine. We sipped our glasses of port on our balcony, surrounded by our garden herbs, lit lanterns, and strung lights. And there, on the balcony on a quiet evening, he got down on one knee, with my mothers engagement ring. It fit perfectly, and I felt it suited me more than I could have known. 
Engagement ring:
By our wedding photographer, KWU Weddings: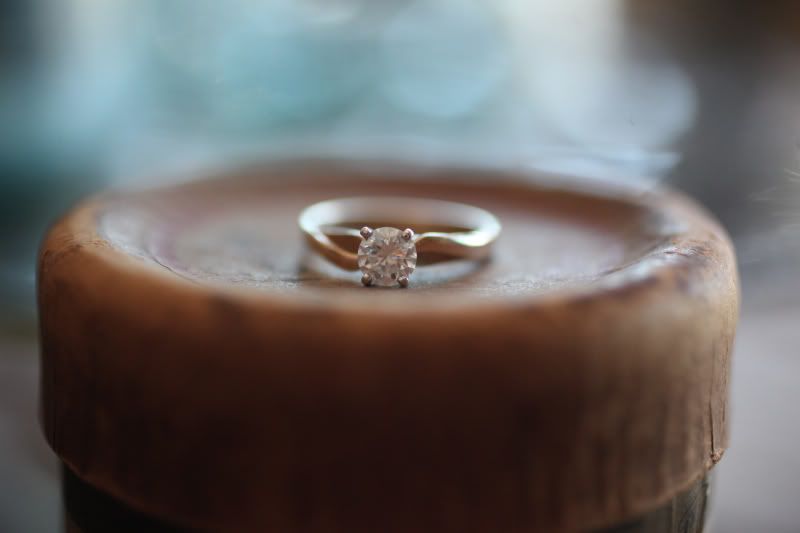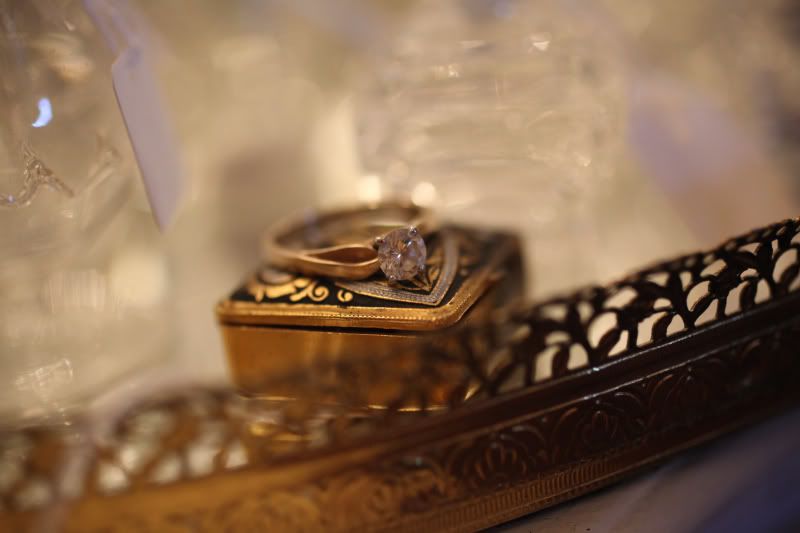 And then, after a year, we decided to update the setting to white gold. Something more me and more classic, so that we can keep in the tradition and pass it on to our daughter.
Weddings bands:
Mine: Black diamond band
FI: titanium & wood (gabon ebony wood)