I Feel Pretty...Oh So Pretty...
Last updated on July 12, 2011 at 5:31 am
|
I think many women dream of what they will look like on their wedding day, and I certainly am no exception.  I didn't start giving a care about dresses until my early 20s, and my vision became more serious after DH and I started talking about marriage and getting engaged.  
I knew I wanted something simple, flowing, and Jane Austen-esque.  I fell in love with Sincerity Bridal +'s 4515, and I took a risk and ordered from fionavogue on dhgate.  I was able to get it in ivory, and the quality is pretty good for a knock-off.
And here I am in it!  Forgive the weird expression.
I wanted a hairstyle that would reflect a sort of simple, romantic style and involved a headband of some sort.  I found this, and fortunately my stylist has done it before for a beach wedding:
I purchased this headband from Sarasboutique on etsy.
I'm getting my earrings from PW's own blustarfruit; they should be coming soon as she had them ready to ship the afternoon I ordered them!  Here is a pic from her etsy shop: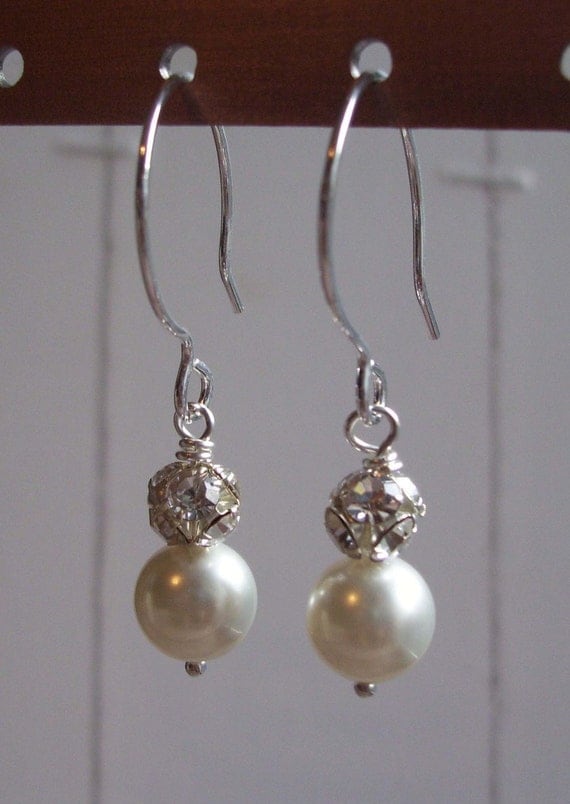 Here is the entire look:
My shoes are cute, but still comfy, and it doesn't matter too much how they look since no one will be able to see them.
They're the perfect color, they're cute, AND they're comfortable!
And the final piece of my ensemble:  my garter.  It's so cute!