I've Joined the Ranks!
Last updated on July 14, 2011 at 12:09 pm
|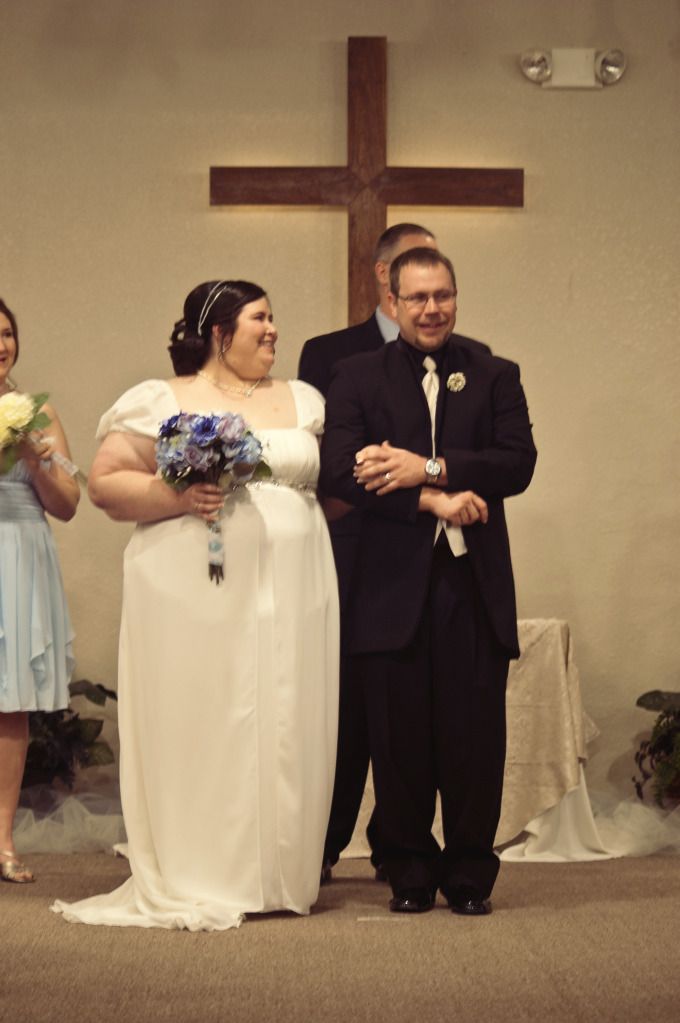 On March 10, 2012, I officially went from a Miss to a Mrs. by marrying my best friend, and it could not have been more beautiful.  Even though it was raining, nothing could have stopped it from being the best day of our lives.  
Through our sixteen month engagement, we discovered that a beautiful wedding can be done with a very limited budget.  Even though we're bombarded with bridal shows and magazines, SYTTD  and the "average" amount spent on a wedding, DH and I realized that we don't necessarily need all of that, and we still received many compliments over the beauty and love shown through our big day.
It's my hope that my bio may bring some slight inspiration to brides going through the planning stages just as many inspired me.
If you use any of the pictures in my bio, please give credit to the appropriate source, myself, or jackiesue photography.