♡July 2011 ~ Sign Off (& Recap)
Last updated on July 25, 2011 at 10:56 pm
|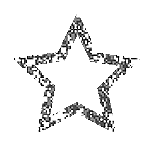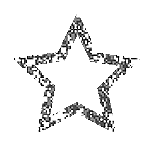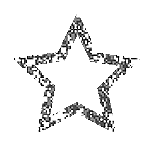 I'm a week early for my sign off but with so much going on and people starting to arrive from overseas, I figured I would take the time to get this out now….Be warned …VERY LONG
Like so many PW brides before me, I happened upon this site through a Google search. I was looking for card stock for my invitations and instead what I found was a community of people that inspire and motivate me on a daily basis. Whether it is wedding related or not. When I have a bad day, there will always be something on the boards to make me smile. Photos of that first time putting on THE dress, an inspiration board that blows my mind, a story about the first time you met your FI/DH or a simple "Hi how are you". This goes the same for the toasts and the Bio love and everything else received from everyone. I have never been so excited to get badges and "carats" although I still haven't made my 4…I WILL get there lol and the confidence booster that goes along with all the unbelievable comments made when posting pics, DIY attempts etc…OMG!!! Y'all know how to make a girl feel like a gorgeous princess!!! And for that I truly thank you ♥
On my bio introduction I said that I had never done a blog before and never been on any forums. I didn't know if I would get into it, but I am SO happy that I gave PW the chance. I can't imagine having gone through this process any other way. My life has been honestly changed by the women on this site, and for that I will be eternally grateful. I have laughed and cried, with happiness and heartbreak. I have been inspired, and I have learned so much (who knew a STD could be a good thing lol)
When I first signed up I got my very 1st friend request and 1st toast from not only another bride, but my date twin. aswan87 - Alysa THANK YOU for your continued support and warm wishes. I hope that your day is as special as you are. I know you will be a gorgeous bride and amazing wife. I can't wait to see how it all turns out. I will have a drink for you while we celebrate together in different countries (just like our mutual bachelorettes lol).
Thank you to everyone that made my PW experience extra special. All the brides that have inspired me and been active ion the boards all the time to keep it going and helping out the newbies. The PW big sister crew…. Santosha (my fellow Canadian darling), fromcoldtofire, allaboutmartini, adamsapple, luckysbride, Kristin_tater, gatewood2be, msdl, ajbevents85, athena85, laurasweet, mrzLemUS, lynchpop, MrsAmandaKurtz, misshammy, thisiscooling, ms.griffin…..and so so SO many more….(I'm sorry if I miss anyone, you're all amazing).
Chancesare – I don't even know where to begin with you lol. You are the sweetest, most generous, most inspirational, kindest hearted person I have ever had the pleasure of "meeting". I am a better person just for knowing you. You have done so much for me on a personal level, wedding idea level and emotional level. Keep that sparkle girl. You will always be the ultimate blinged out mega diva around.
My date twins and continued inspiration throughout the experience.
 It great knowing that the countdown is the same for others and the stress, excitement, anxiety is equal. Thanks for the words of encouragement an, toasts and shared excitement.
Pinktulip: I'm sure you will have a stunning wedding (you are SO gonna rock the Vintage) and know that you and Michael with have a wonderful marriage full of love and happiness.
Altonece:   I remember the first time I saw you NYC theme and watched as you built your perfect wedding. So unique and amazing. I'm sure your guests will be as impressed as I was.
MichellesMommy:   It is amazing to see a mom so involved in her daughter's day. Thank you for all your kind words and toasts. I'm sure your daughters day will be perfect and I hope she realizes how lucky she is to have a mom like you.
JandDW2011: DIY Queen in the gorgeous princess gown. Can't wait to see it all together.
Schroerv: You guys are just WAY to cute and I know that you'll have a gorgeous day and beautiful life together.
To you and those that I have not mentioned by name, I hope you all have a phenomenal day. I can't wait to read the sign offs and recaps. I know you will all be beautiful brides and I'm honored to share my day with you all. 30.07.11 BRIDES ROCK IT!!!!! ♥♥♥
 So to sum it up (sorry this is soooo long)
Here is my final  "You know you're a PW bride when": Your ecstatic about your upcoming wedding, but getting emotional over a forum sign off because the people you want to thank cant possibly know HOW much they've done for you. You've met people that will (hopefully) follow from forum into real life, and whether it be by "real" name or screen name, you have friends that mean so much to you.
 I am grateful, humbled and honored to have been a part of this forum and this site and can't wait to come back as a MRS and share it with you all. I promise, you won't be able to get rid of me….I think I'm a lifer…Thank you all for your messages of love, support, congratulations and more…
see you all on the other side!!!! ♥♥♥ Lorna (247)
---
---
OH AND.......