Our Honeymoon
Last updated on December 23, 2008 at 9:32 am
|
We didn't have the money or vacation time to be able to have our honeymoon right after our wedding. So we went almost a year afterwards and spent a wonderful week on Maui.
We bought a hotel/airfare package through Travelocity.com and found it was about $400 cheaper to fly to Maui from Seattle instead of LAX. (We were able to fly to Seattle for free.) So we first spent a full day in Seattle first being driven around by a close friend.
Next we boarded our Hawaiian Airlines Boeing 767 with comfy exit row seats and made our way, non-stop, to Maui. We picked up our car rental and drove to our hotel: Sheraton Maui Resort in Ka'anapali.
This book really what made our trip fun. It's written by a local and it gave us tips on exploring out-of-the-way places and restaurants. What places weren't worth the inflated prices, and hidden waterfalls and beaches. I highy recommend it to anyone who's planning to travel to Maui. (He's written books for Oahu, Kauai and the Big Island too)
This is an aerial shot of our hotel. The arrow points to where our room was.

The view from our room of Ka'anapali Beach:
We spent the entire week exploring the island and experiencing the food.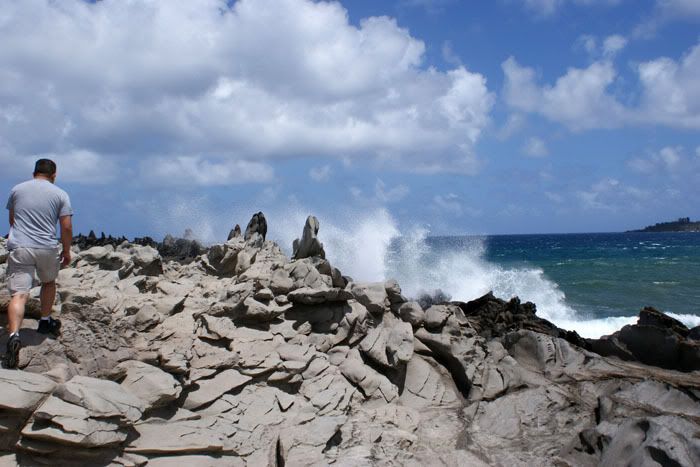 Big Beach, south of Wailea.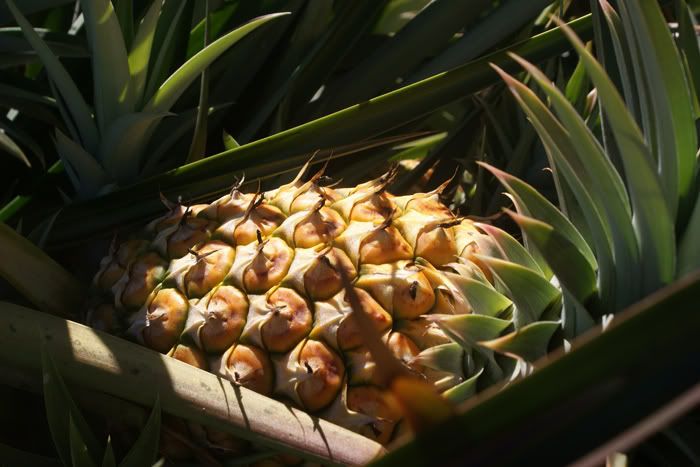 Picking pineapples with the Maui Pineapple Company. This was one of the most touristy things we've ever done, but it was still really fun. We learned way more about pineapple than we will ever need.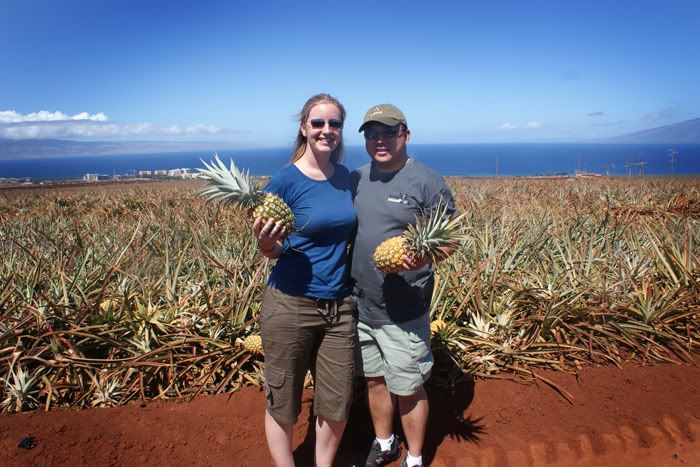 The view from pineapple field #64.
The luau at our hotel. It was fun, but pricey. About $100 per person. Probably something we won't do again if we can make it back to Maui.
On the drive to Hana: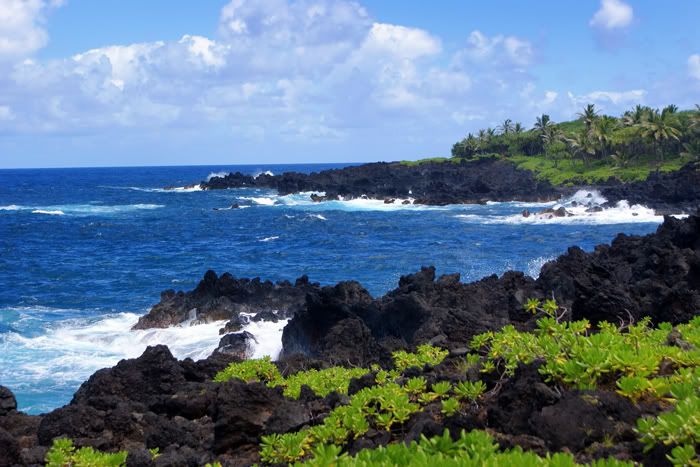 Wai'anapanapa Park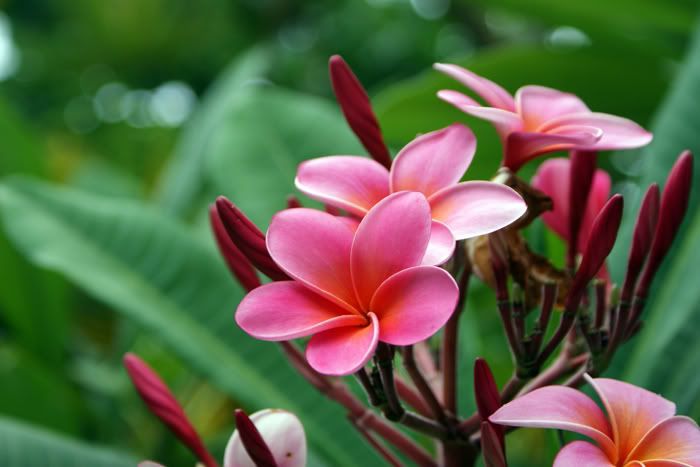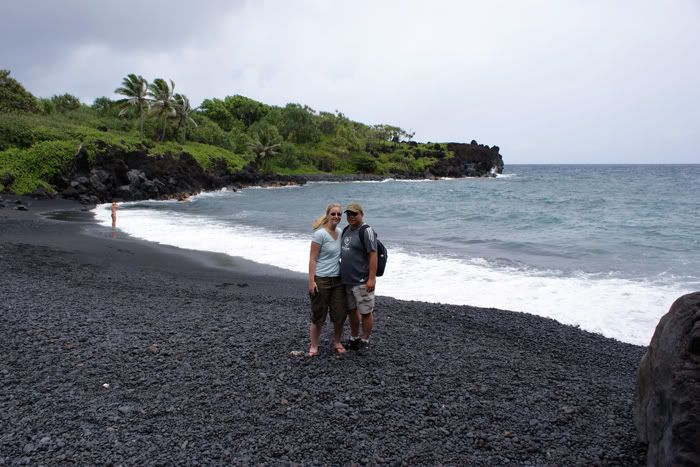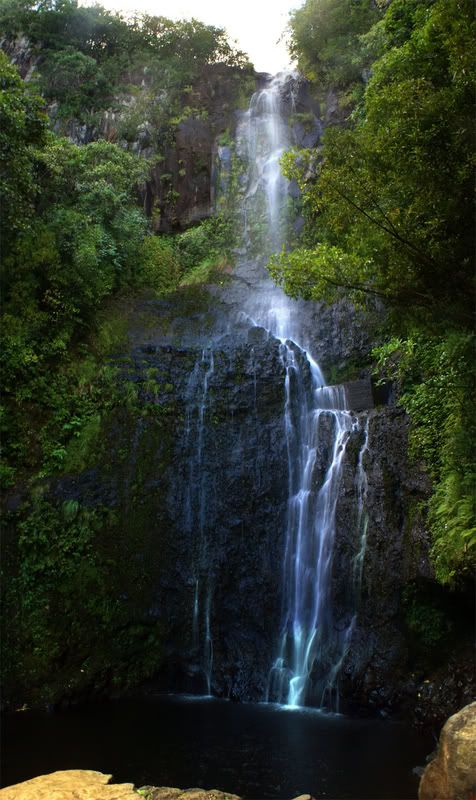 Wailua Falls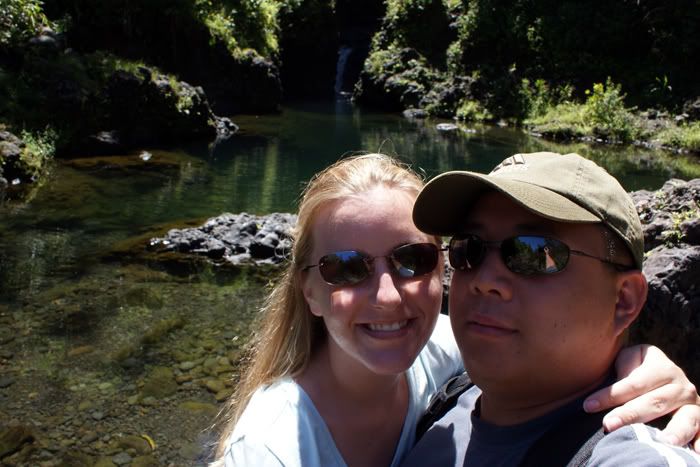 Ching's Pond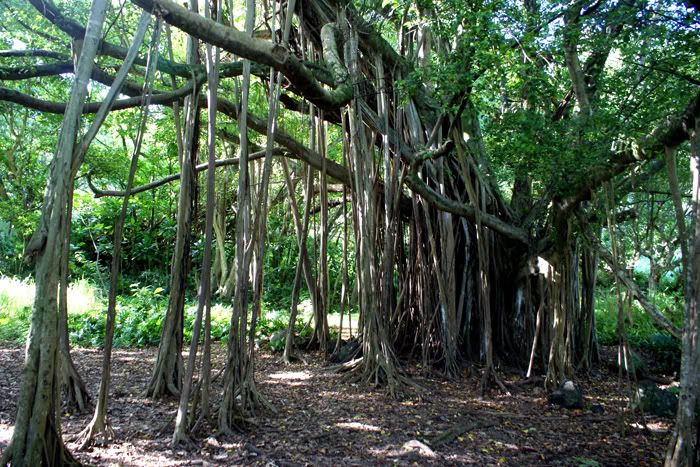 Sunset shots from Pu'u Ola'i Beach (aka Little Beach):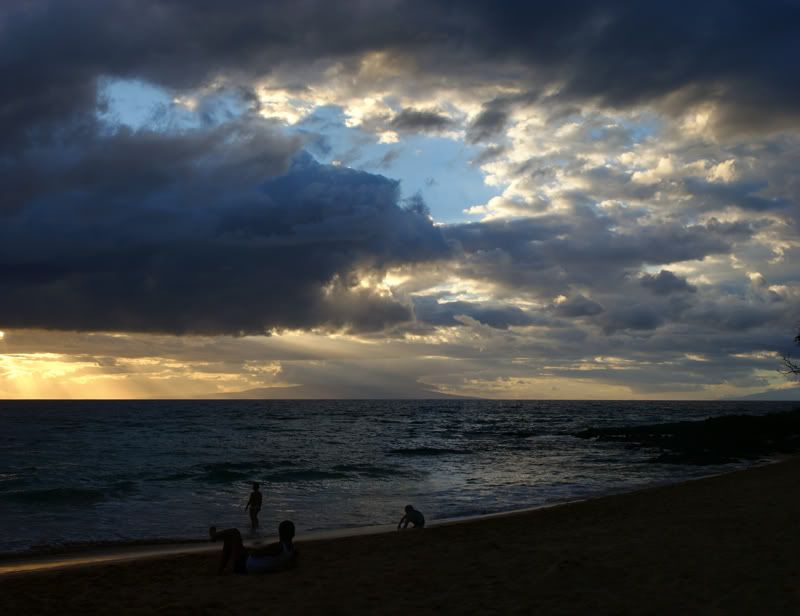 It was a wonderful trip and we both want to go back... badly.