The Reception Venue
Last updated on November 7, 2011 at 5:13 pm
|
We looked FOREVER for the perfect reception venue. It took us two months to find the perfect one, but found it we have. I sent the deposit and the contract in today, and I couldn't be happier. So here it is! Snow Trails Ski Resort. Only...there won't be snow in our pictures. At least I hope it doesn't snow in July!!

Image courtesy of http://www.funcoast.com/node/59221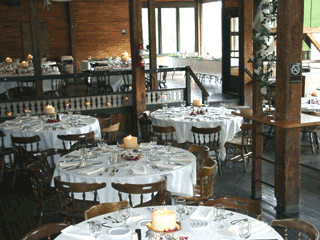 Image courtesy of www.snowtrails.com
 And some pictures I took of the inside for planning purposes...