Flower Girl and Ring Bearer look!
Last updated on January 7, 2012 at 9:56 am
|
Flower girl attire: I want my flower girl to have a non-fussy sun-dress look! Here is the dress I have choosen! (hopefully her mommy orders it soon!!:)
She will have a cute head band (although I have choosen THE one) I will update when I find the perfect head band!
This is our inspiration for the RingBearer and Bible Bearer:)
Here is a sample of the fabric their bowties will be made out of:
 Source
The Flowergirl will carry this (DIY)
 Source
Ring Bearer will carry this (DIY)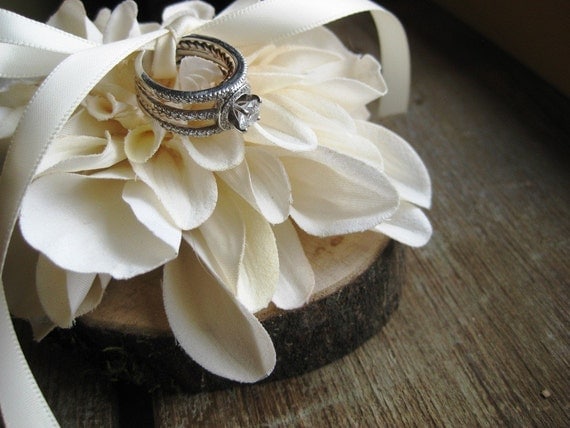 Source
Bible Bearer will carry the Pastors Bible to him:)