Pro Pics: Mr. & Mrs.!
Last updated on January 15, 2012 at 2:43 am
|
THE BRIDE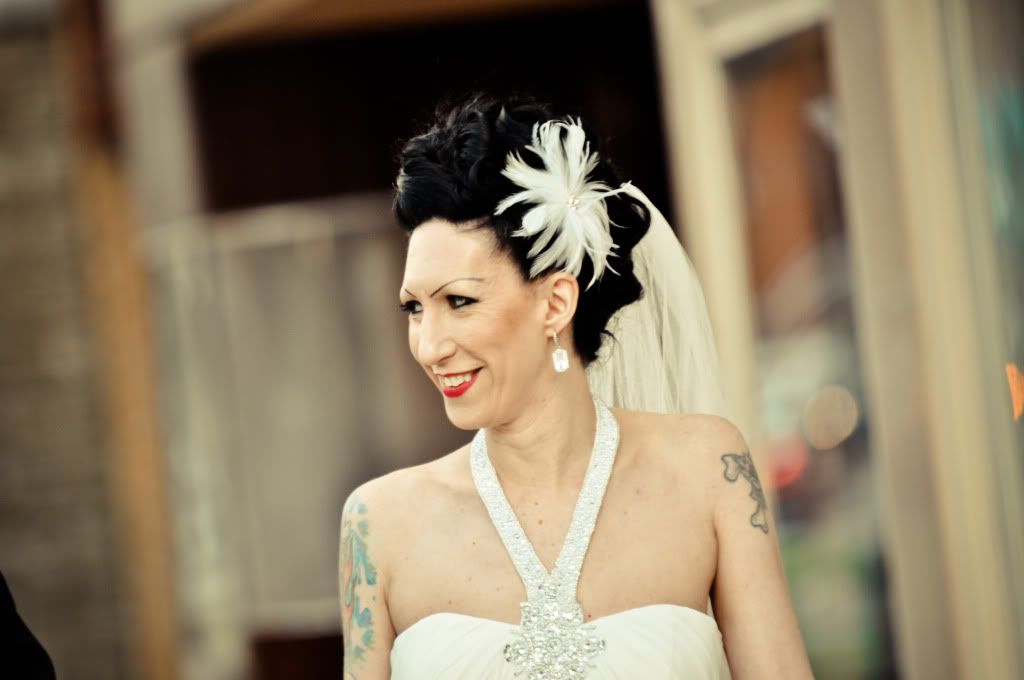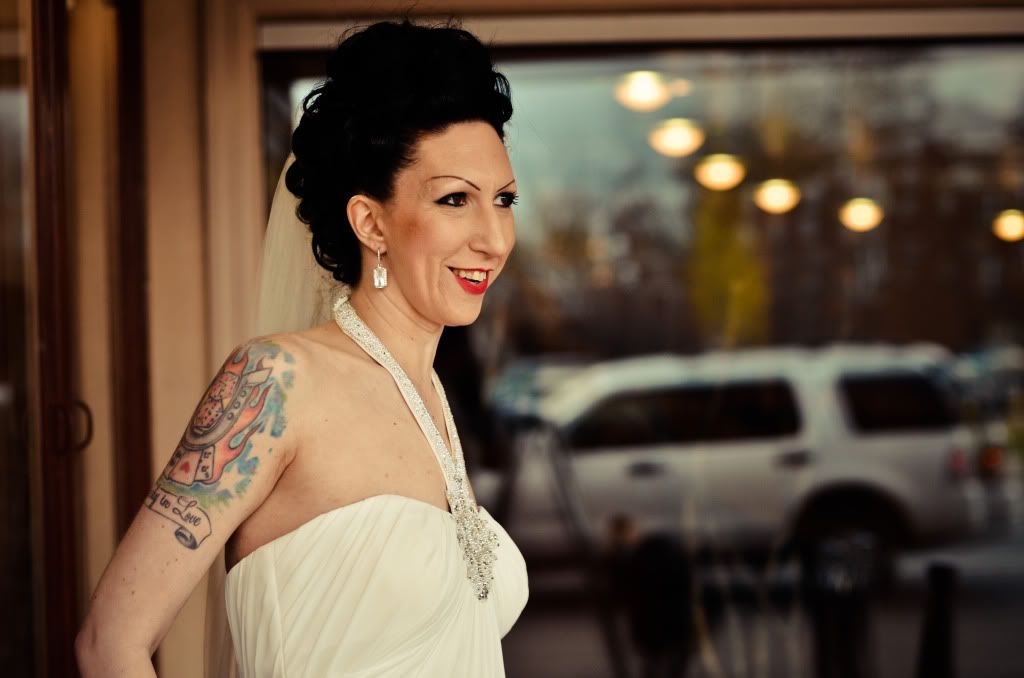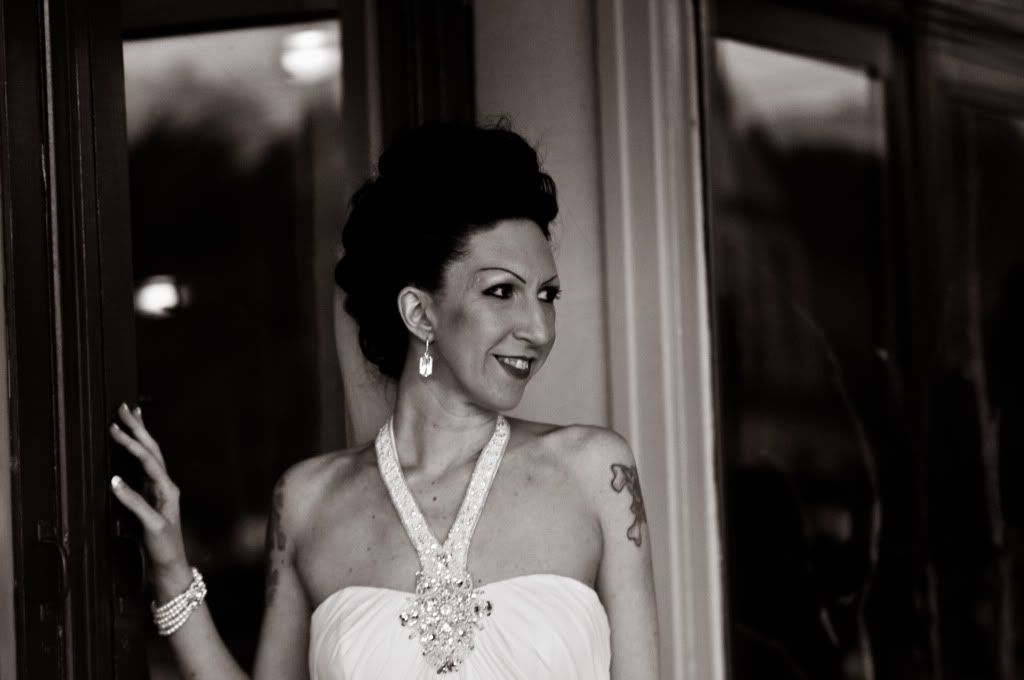 THE HANDSOME GROOM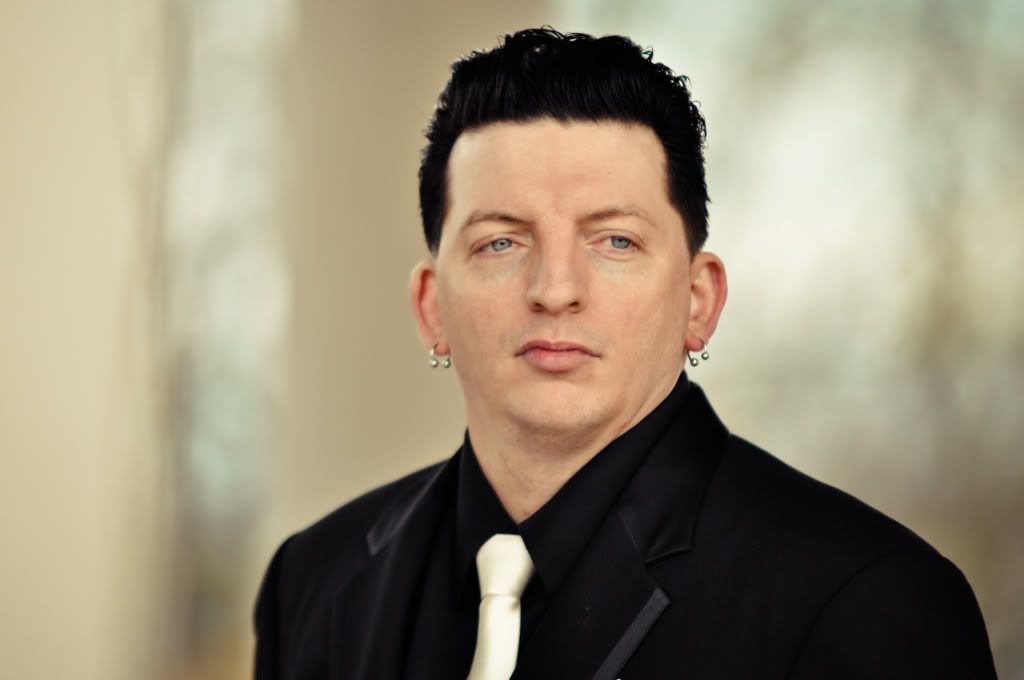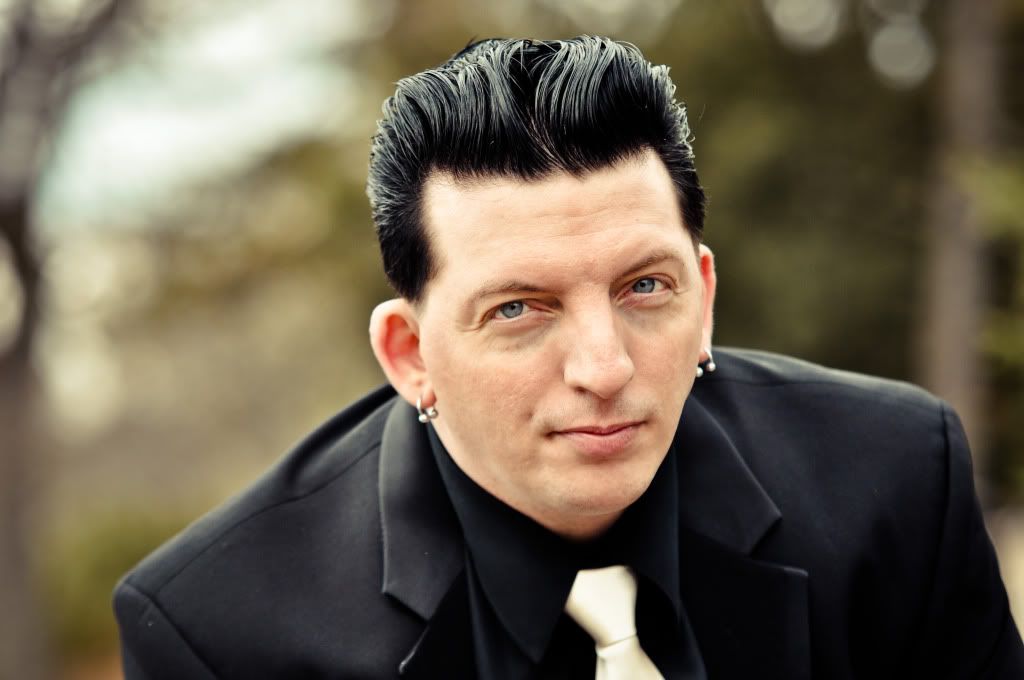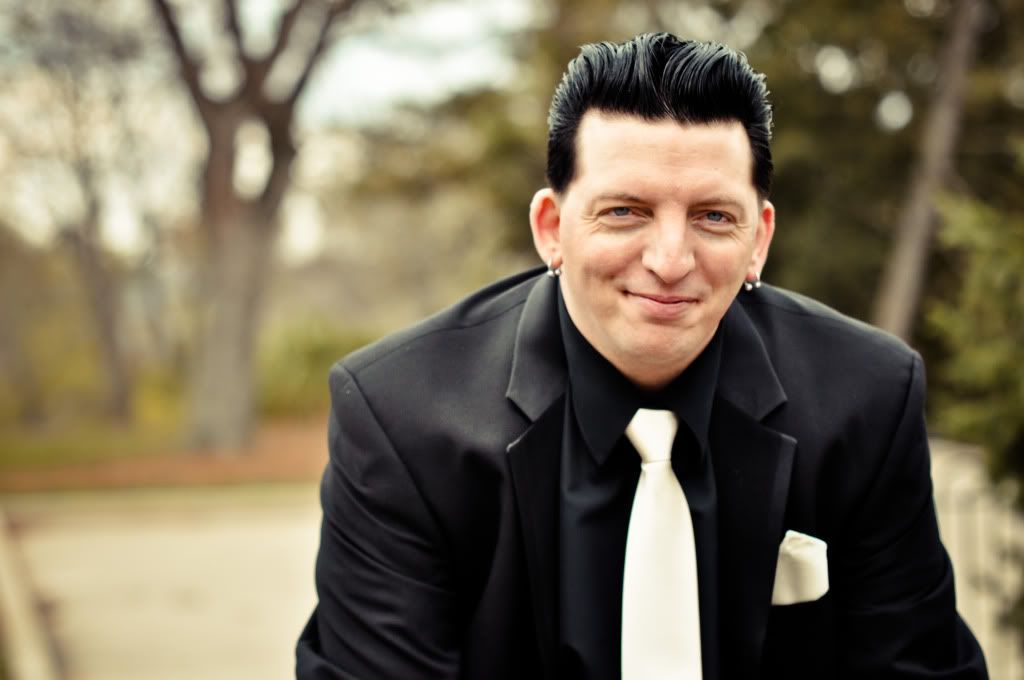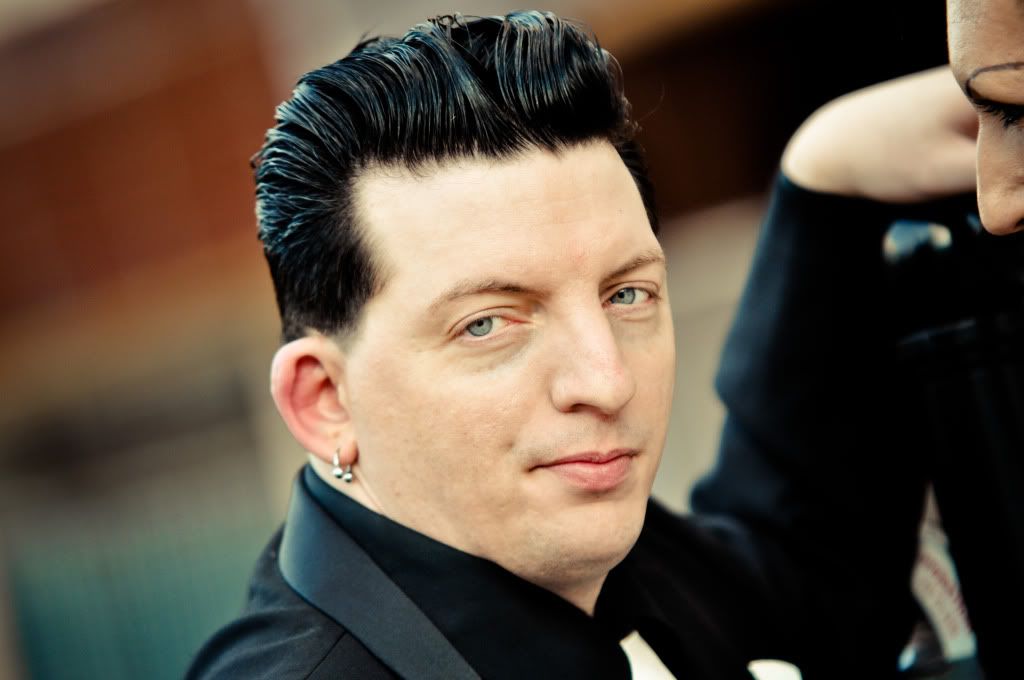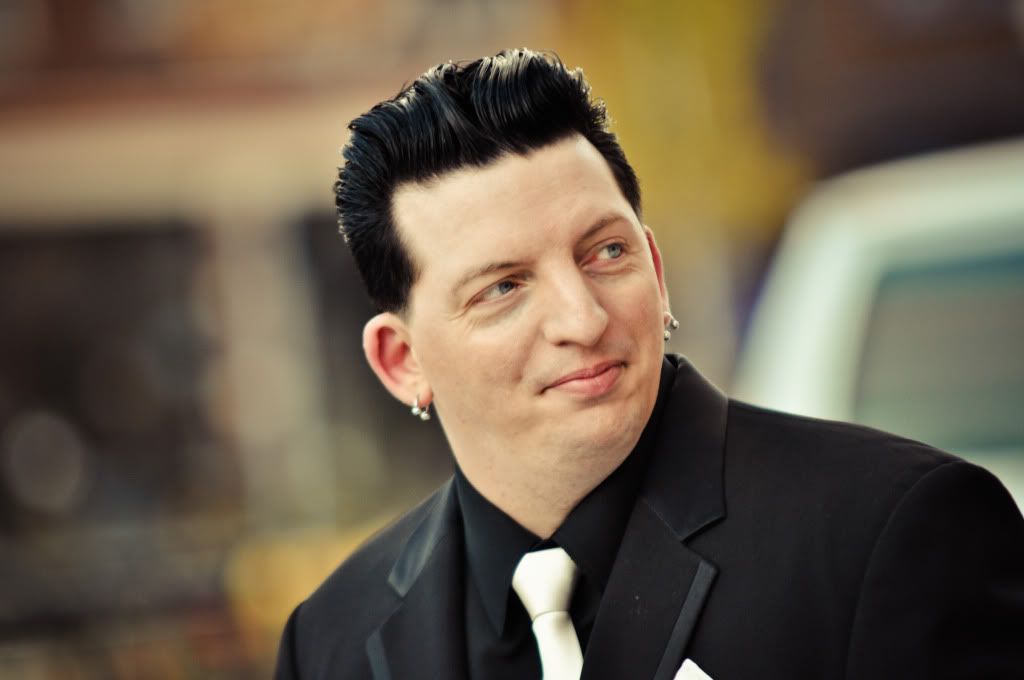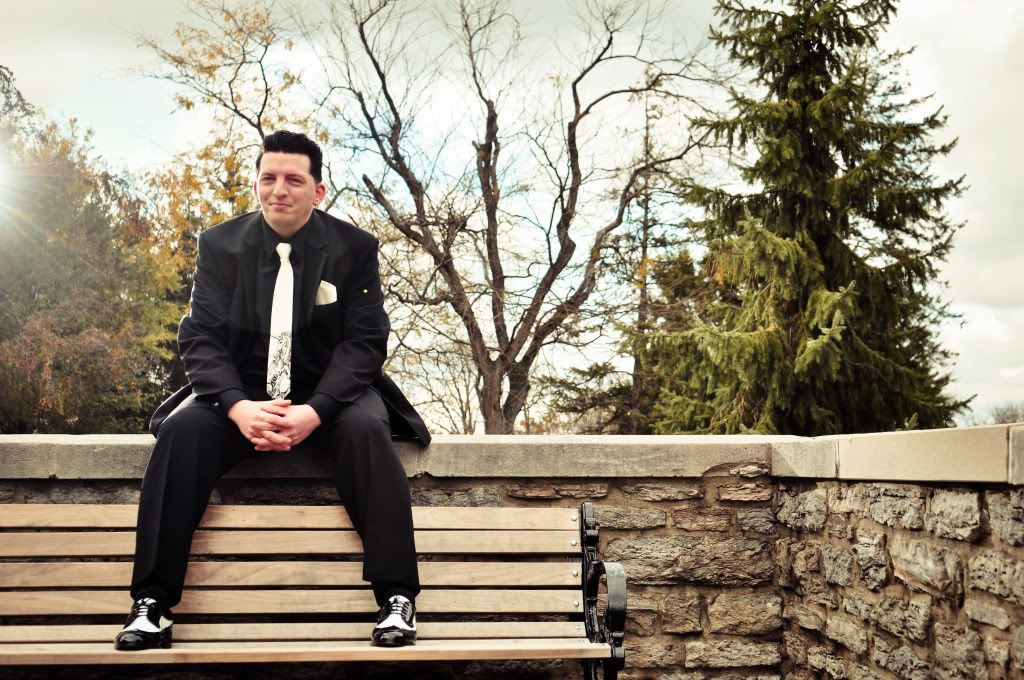 TOGETHER!
We did our "Bride & Groom" photo shoot right outside of the venue, right after First Look. It was pretty cold outside that day but the adrenaline completely overrode the chill.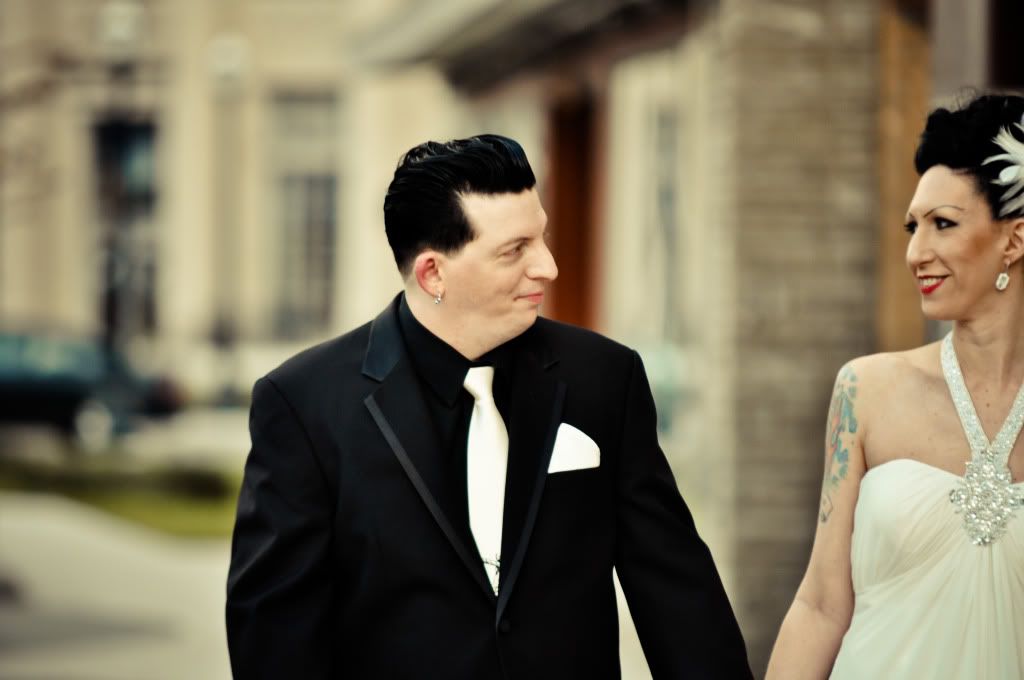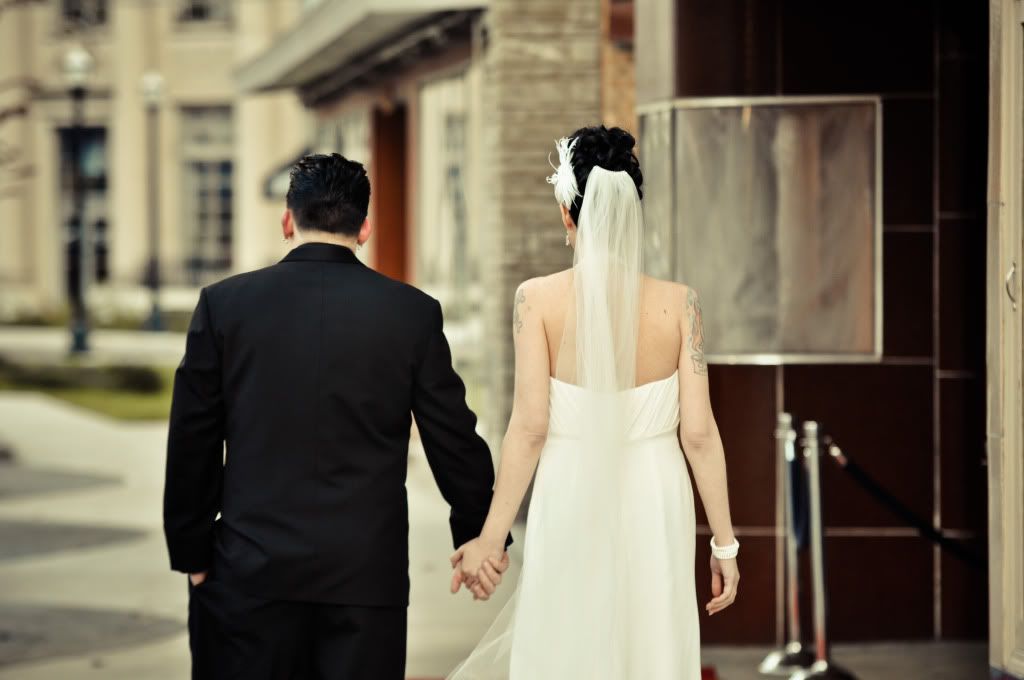 I loved that the venue had a marquee! I came up with "Night of the Living Wed" as a nod to old horror movies since we both love those so much. And it was Halloween weekend. :)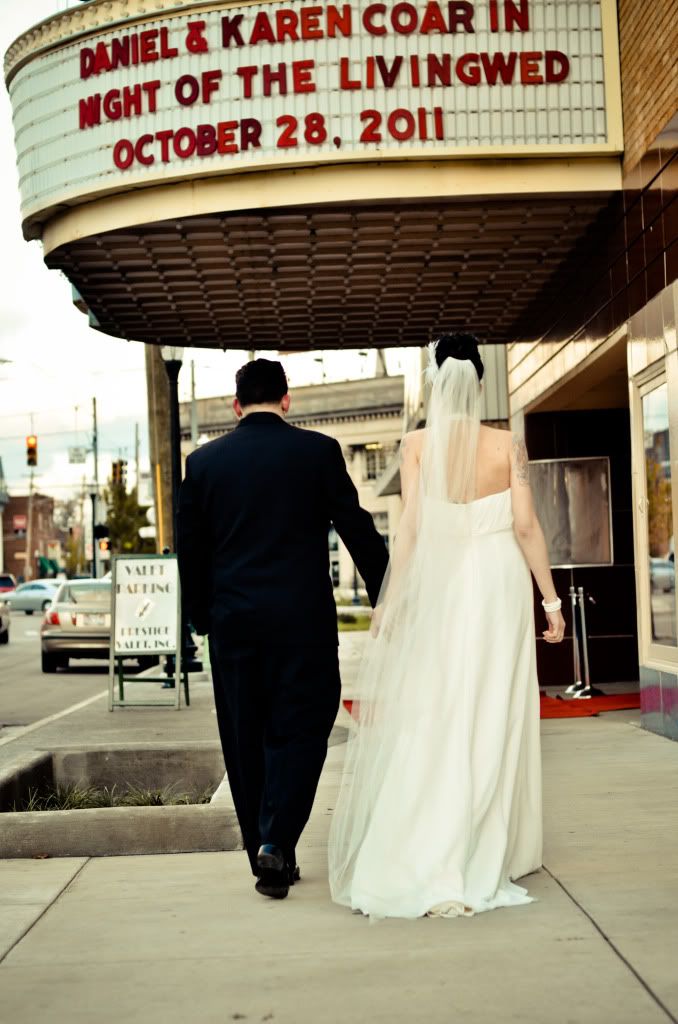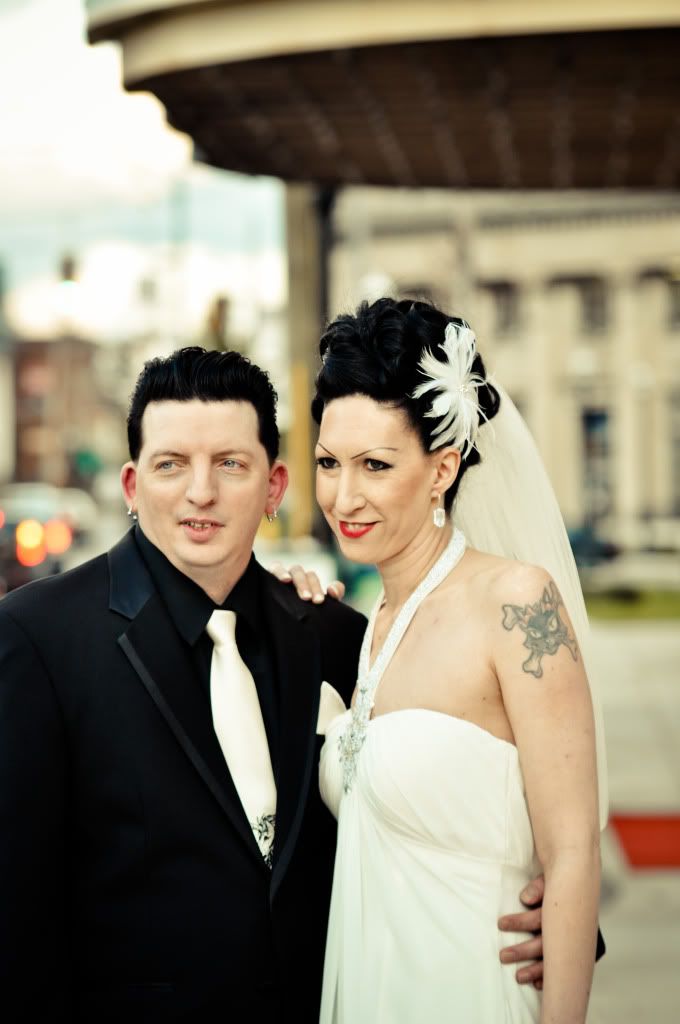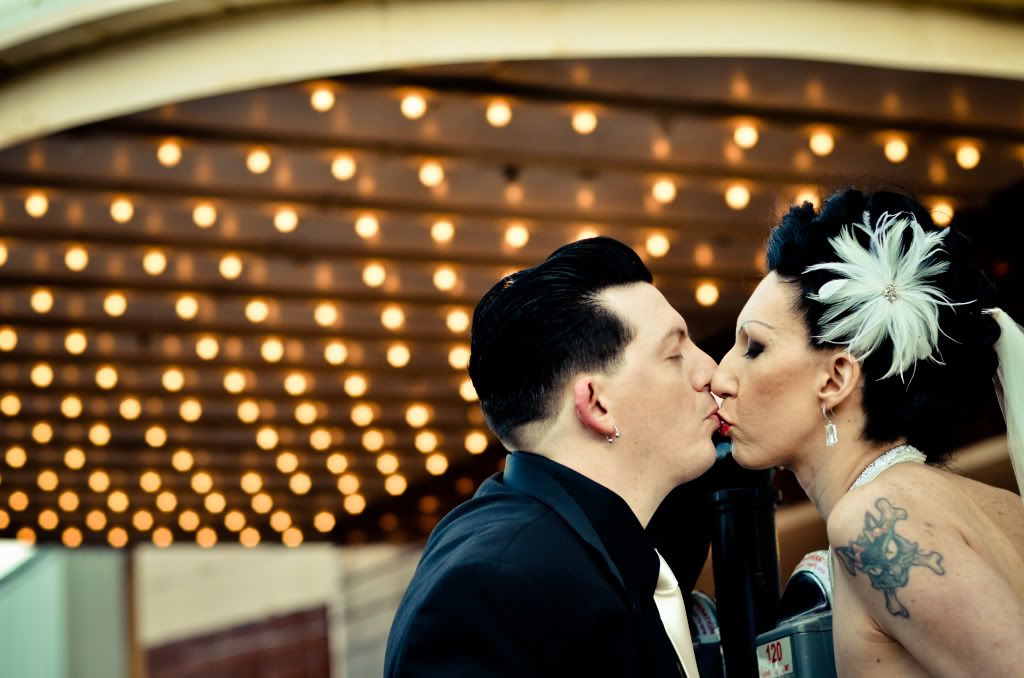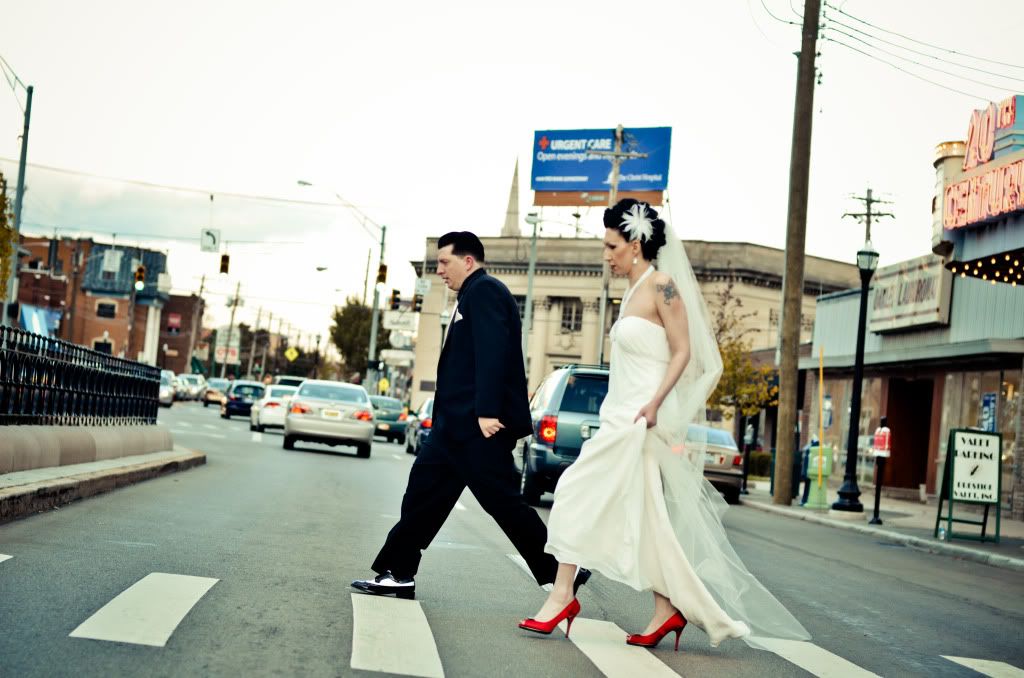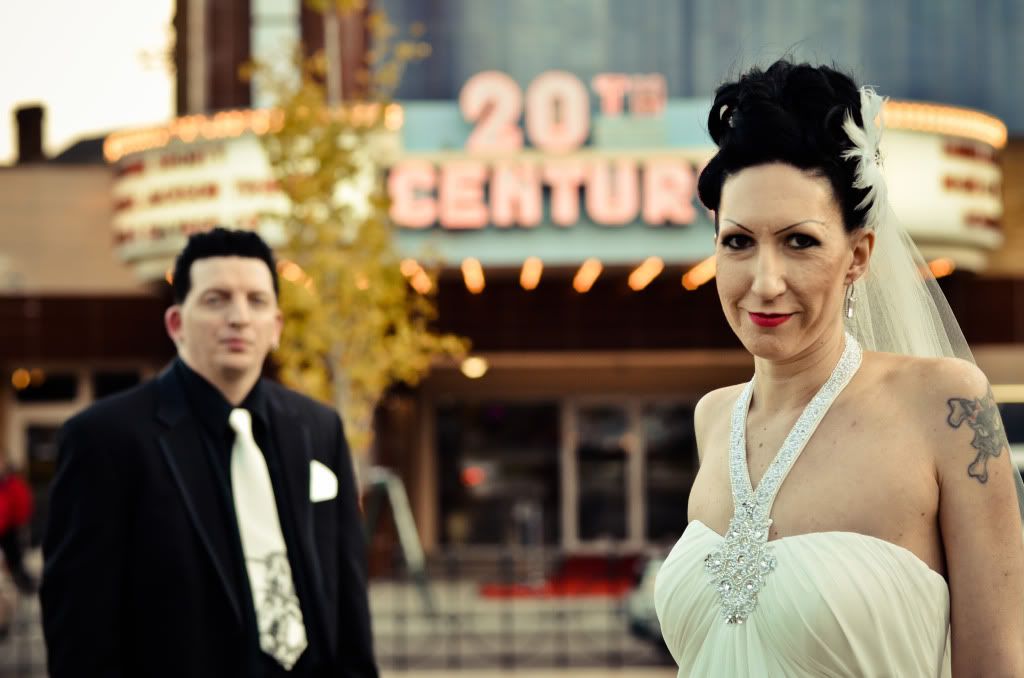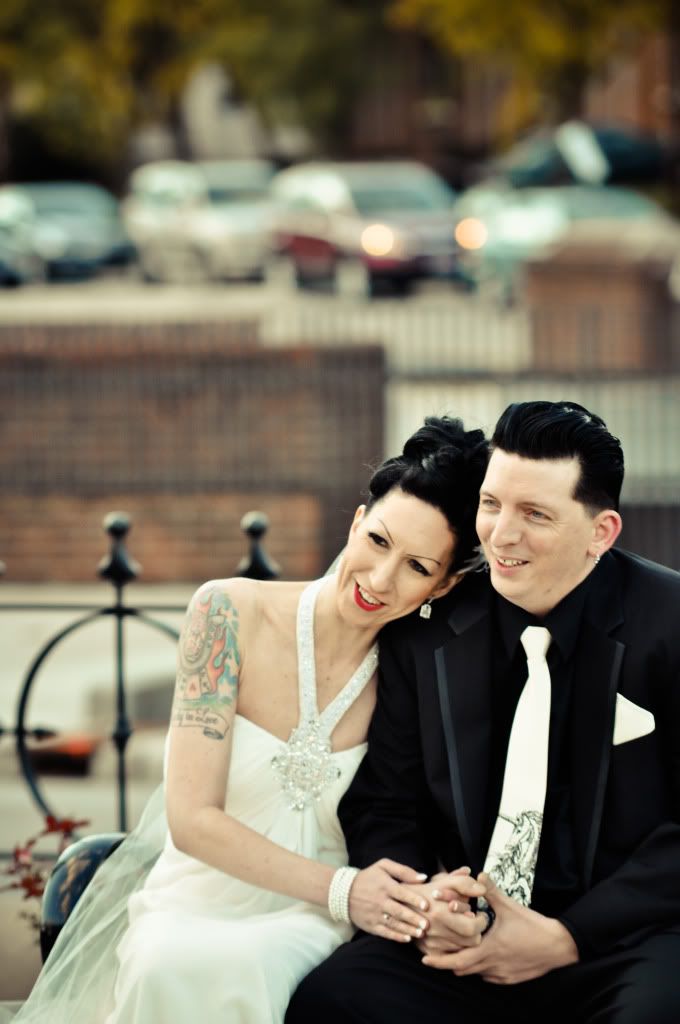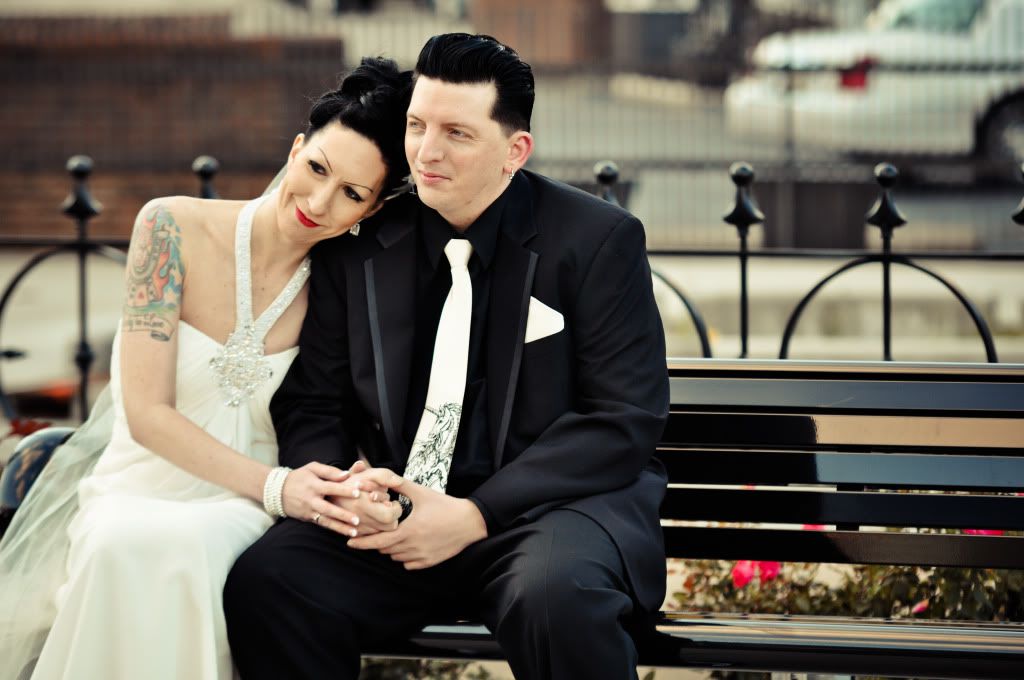 Our photographer Joe risked life and limb for this next shot. He laid down in the middle of the busy city street and was nearly run over by a driver not paying attention. He does anything to get the shot!!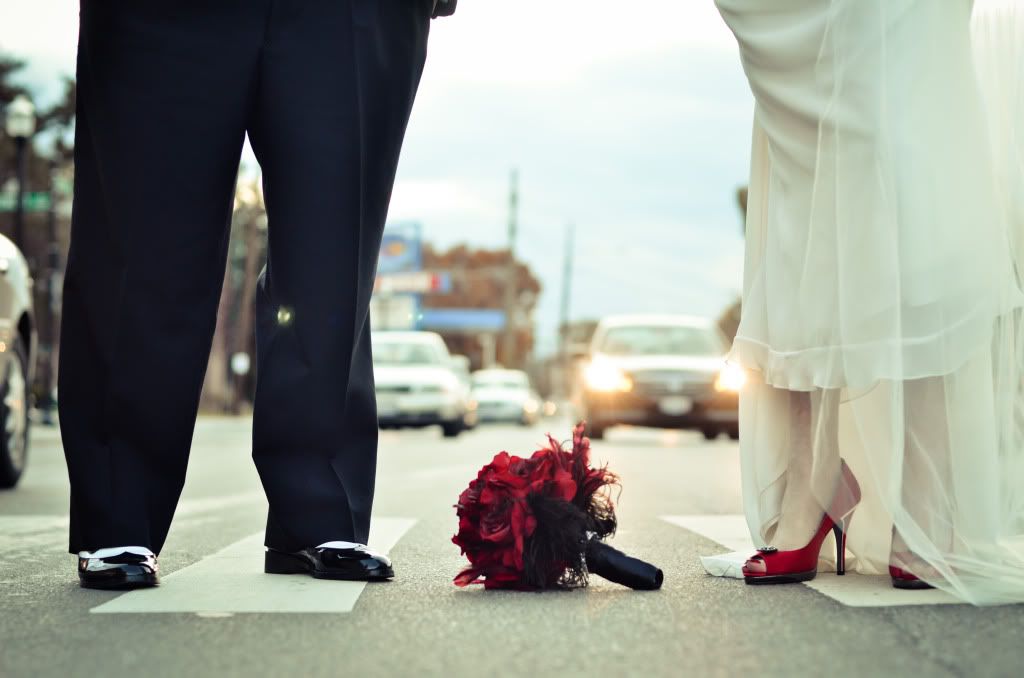 Then my veil fell out and DH fixed it for me. :)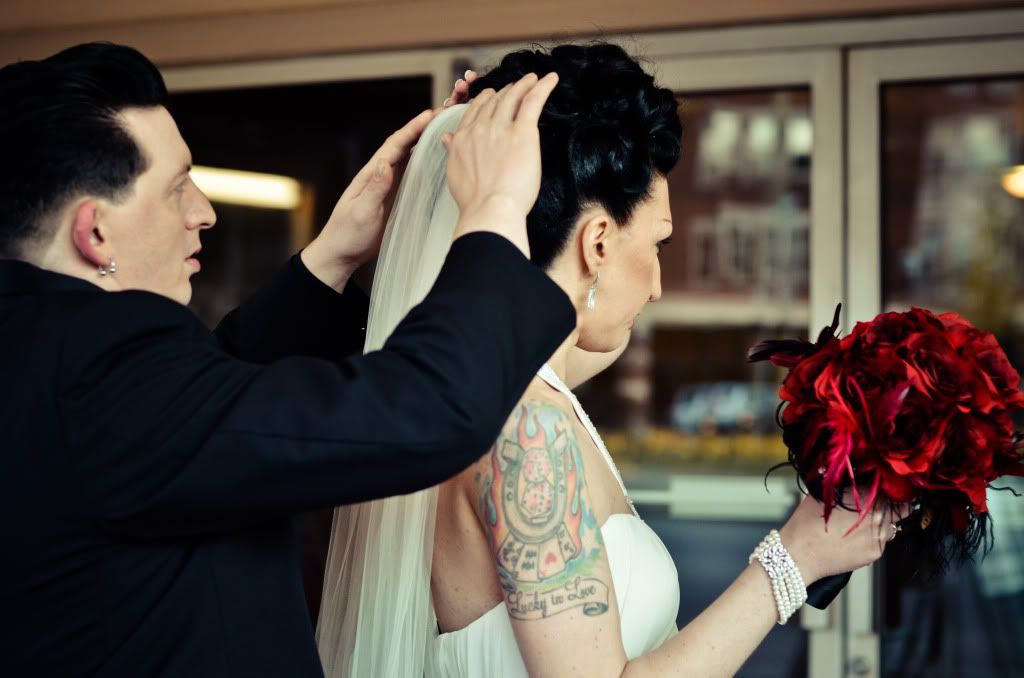 Right after that, our DOC's DH roared up in his 1947 Ford for us to take photos with! That was an incredible surprise from our DOC. =) Something blue!!!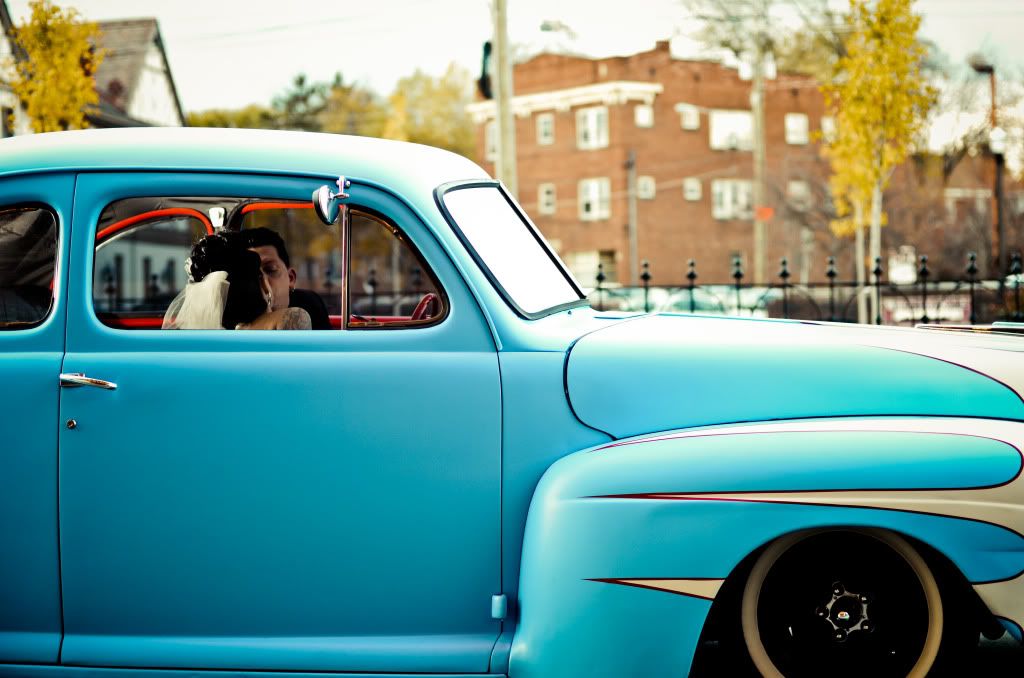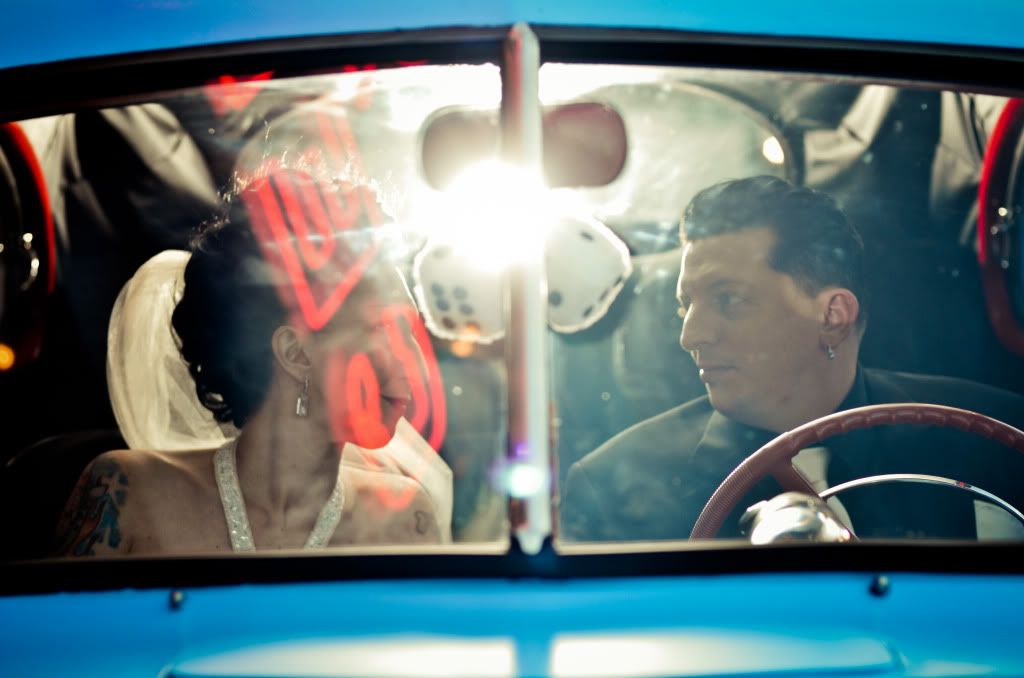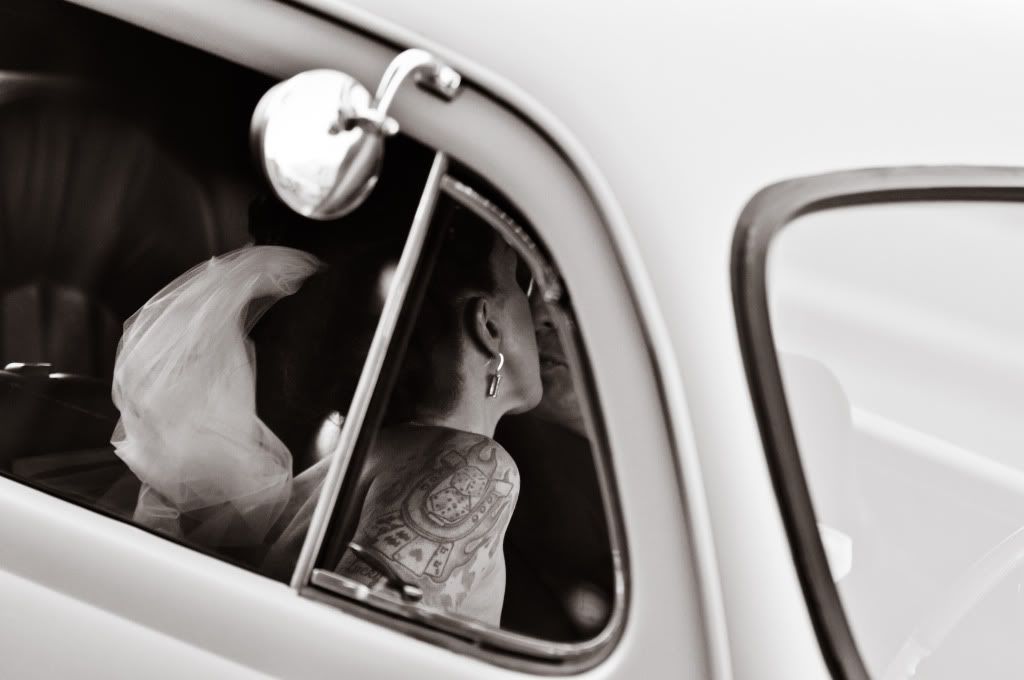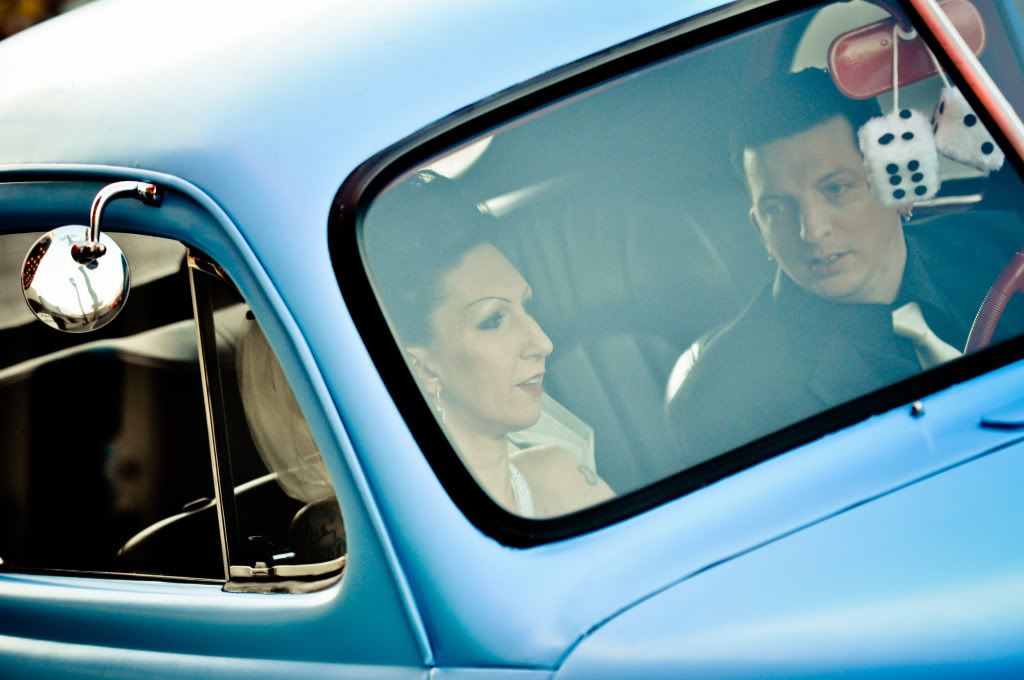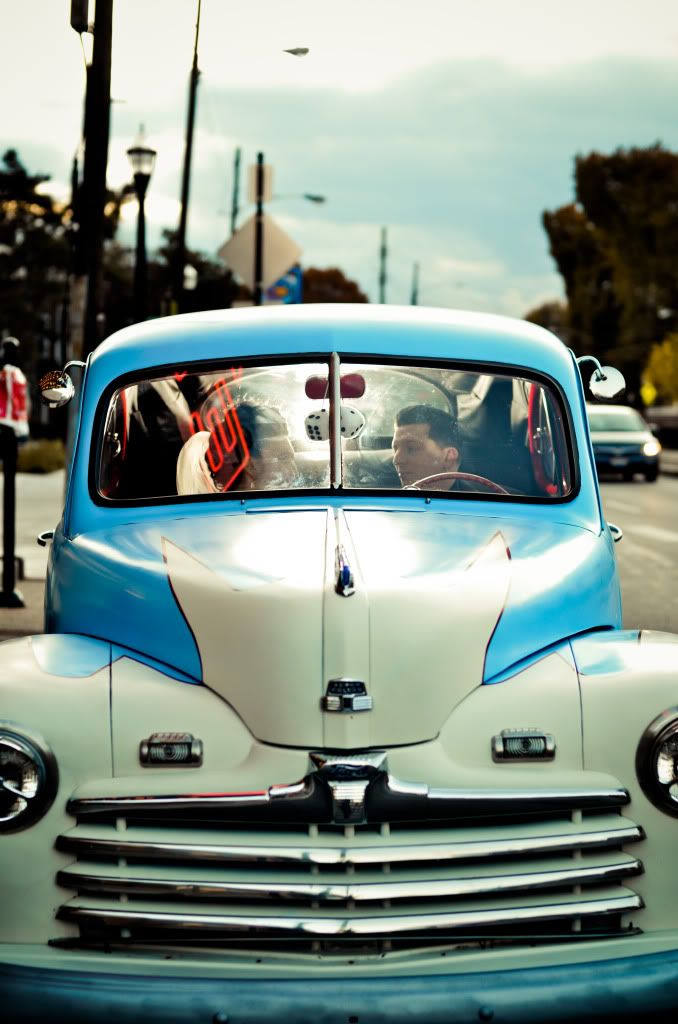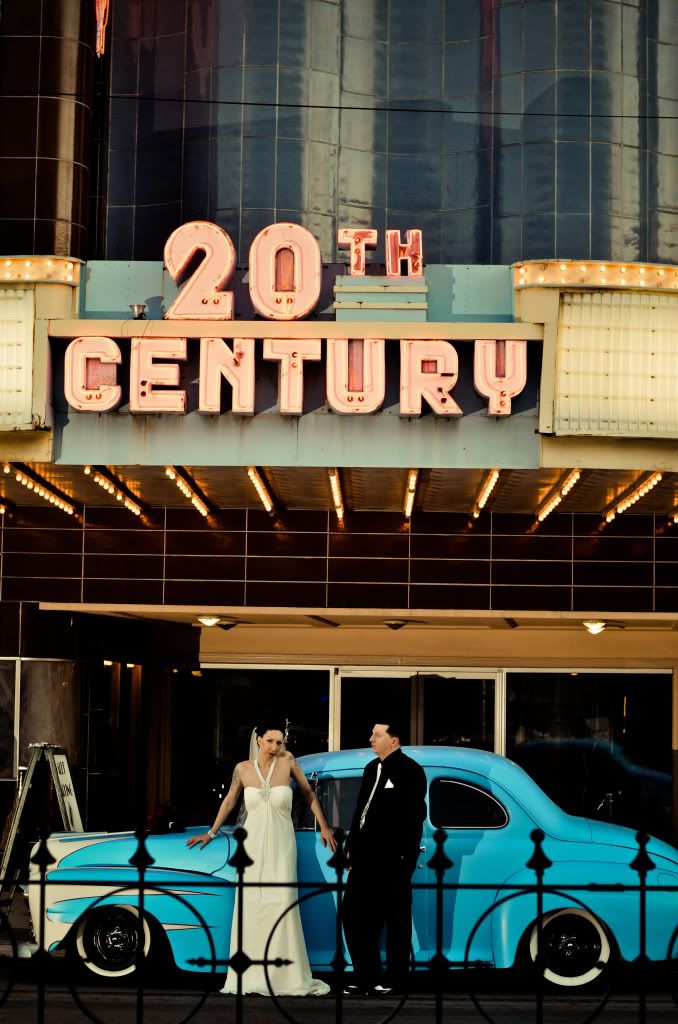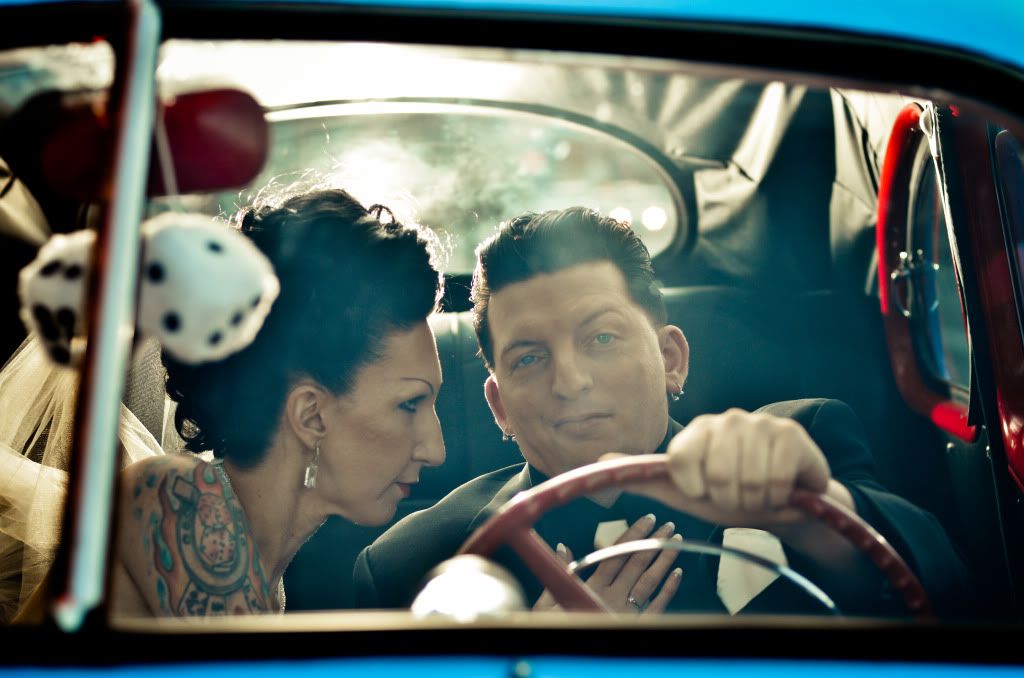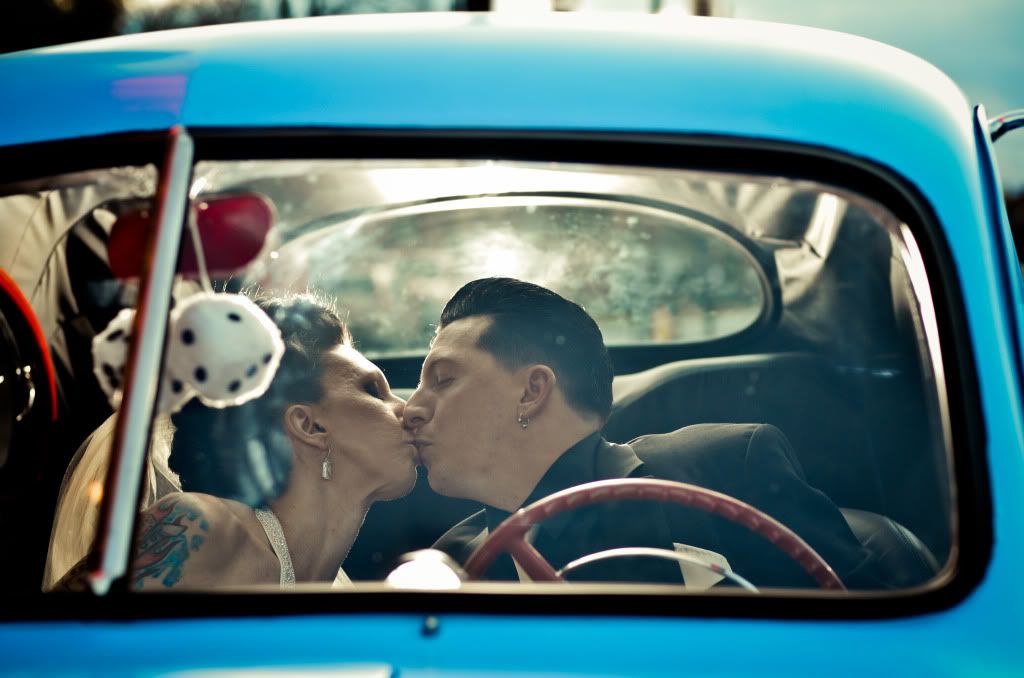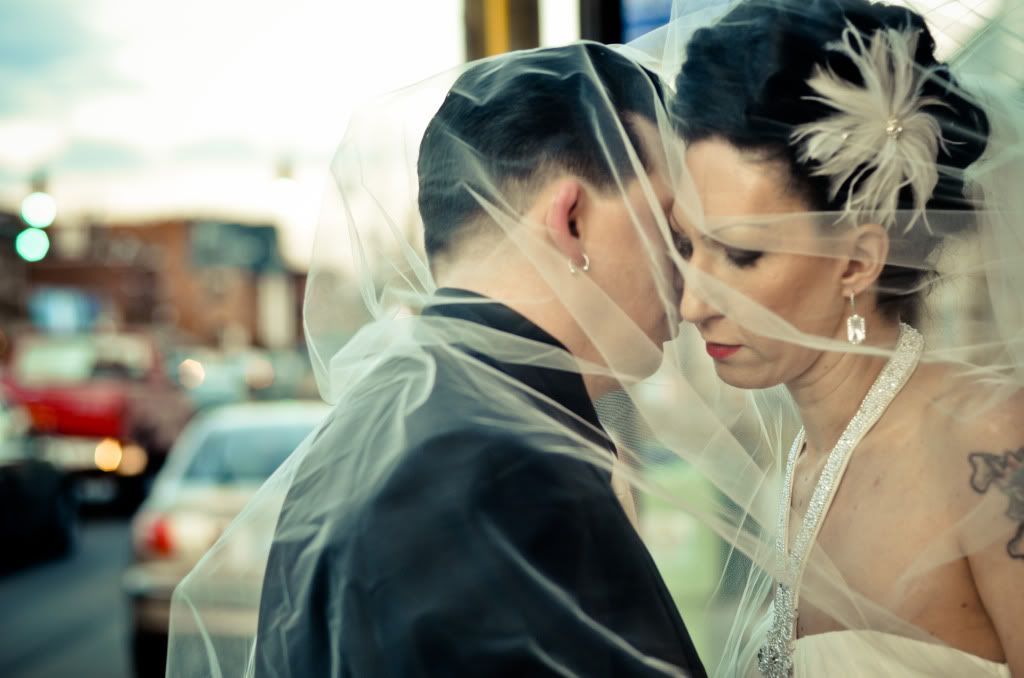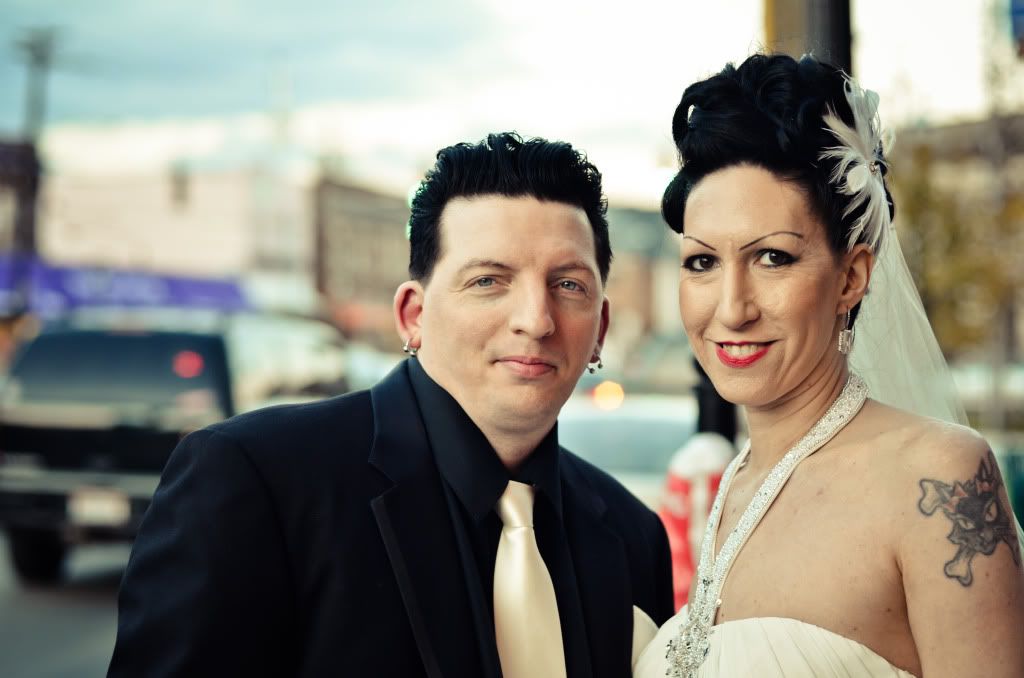 Okay, THESE next few pics were taken later, near the end of the reception. I wanted a photo of us doing ring finger birds to the camera. Our photographer delivered in spades!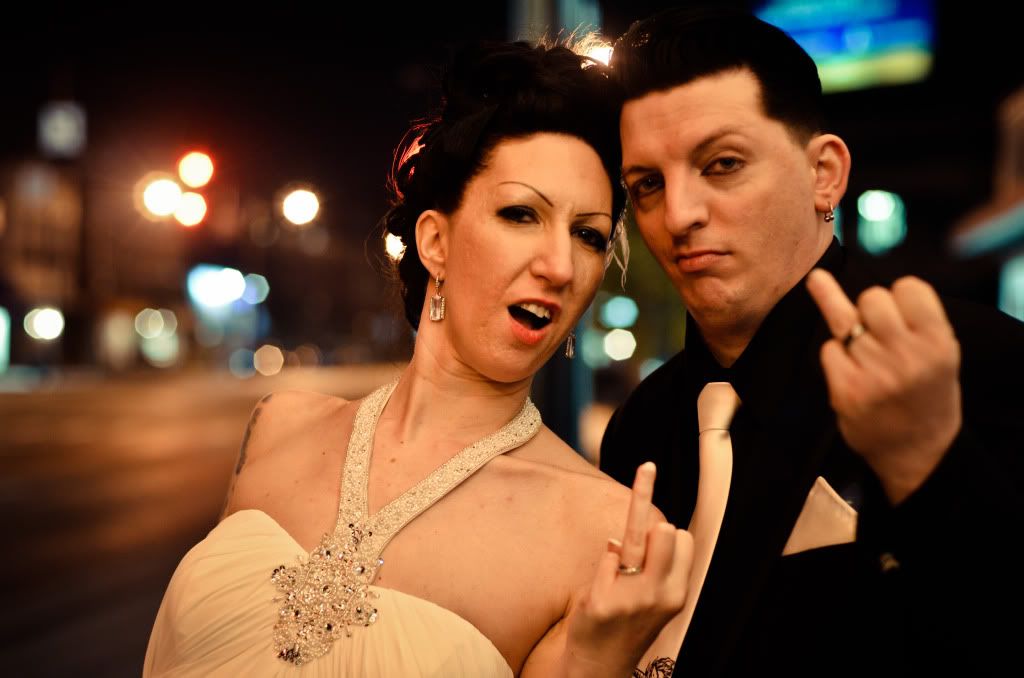 Kicked up one more level (to Level 11, haha!)... our photographer's idea... perhaps my favorite photo of all of ours: