Pro Pics: Ceremony
Last updated on January 15, 2012 at 5:06 am
|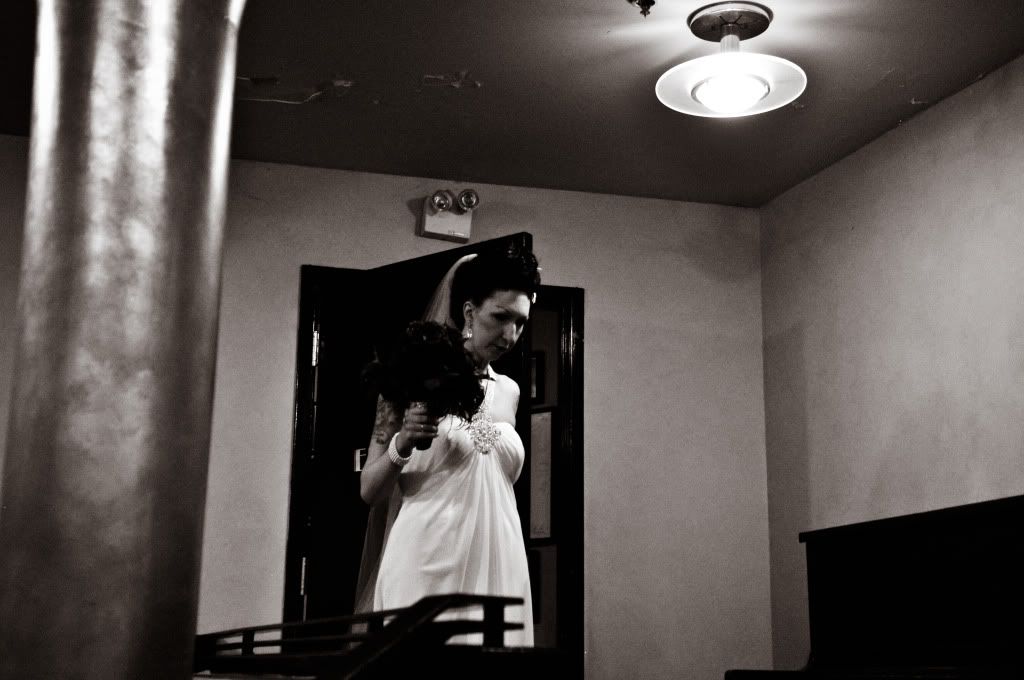 The Seating of the Mothers -- "Love Theme from The Godfather"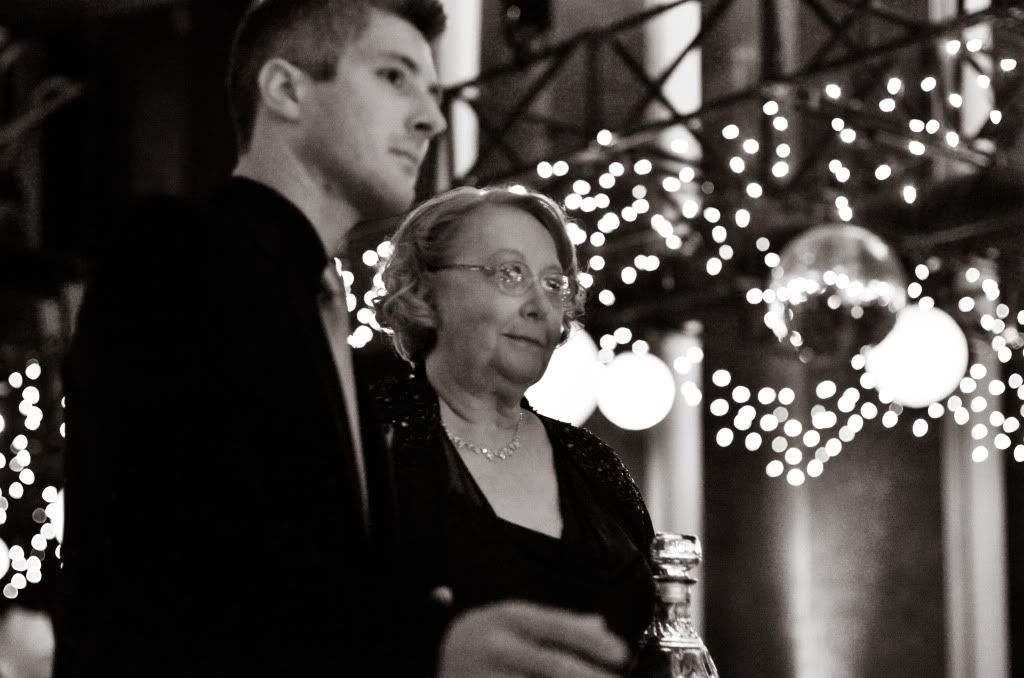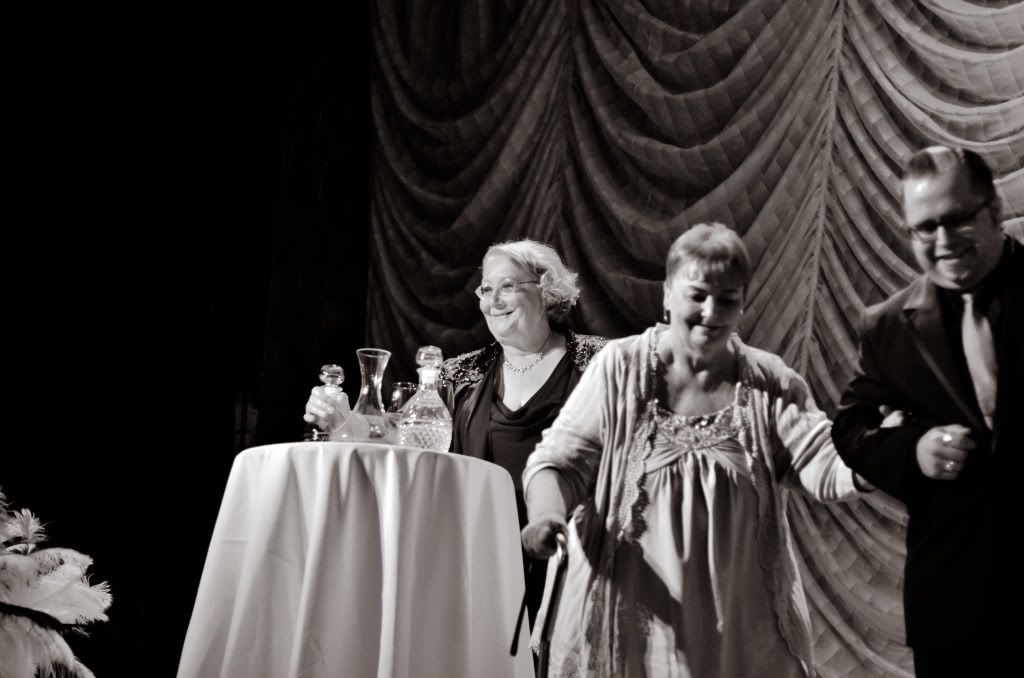 Bridesmaid Processional -- "All I Want Is You" by Vitamin String Quartet (U2 tribute)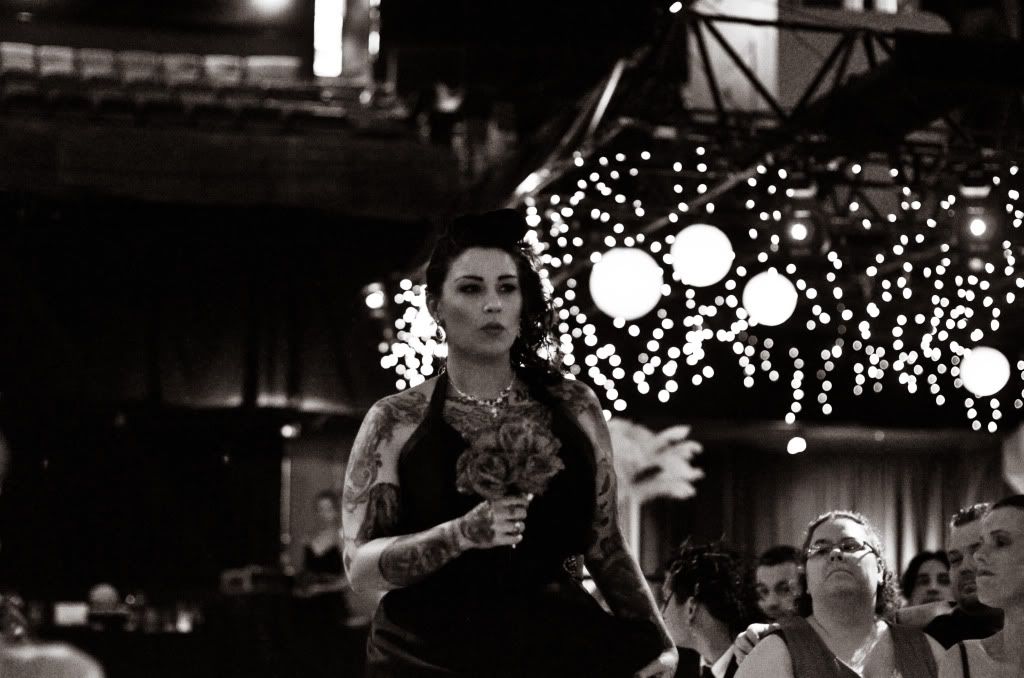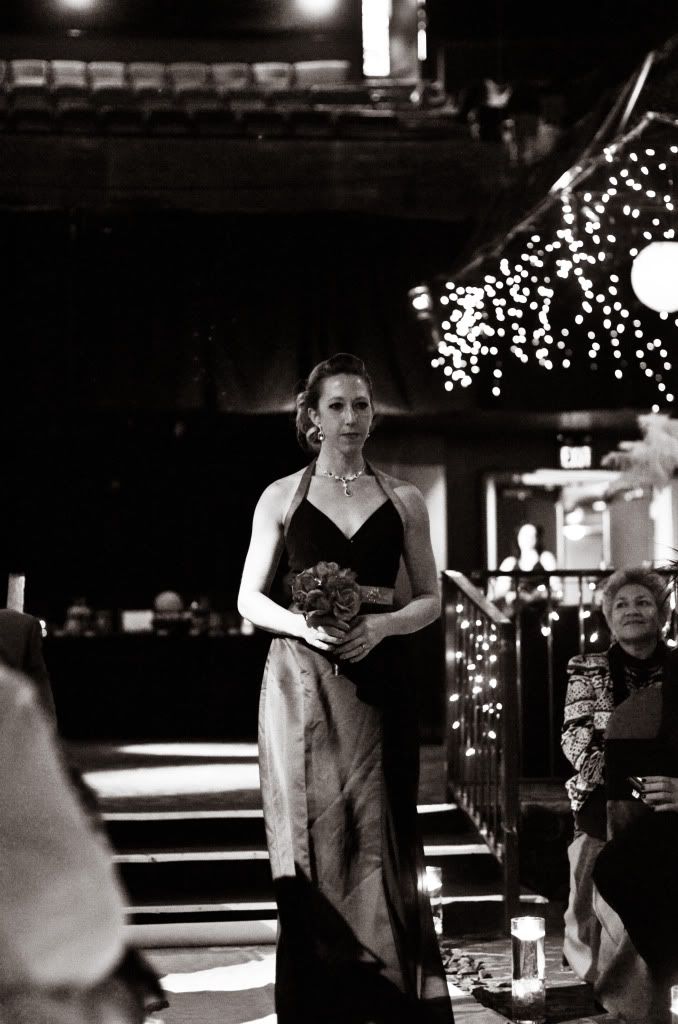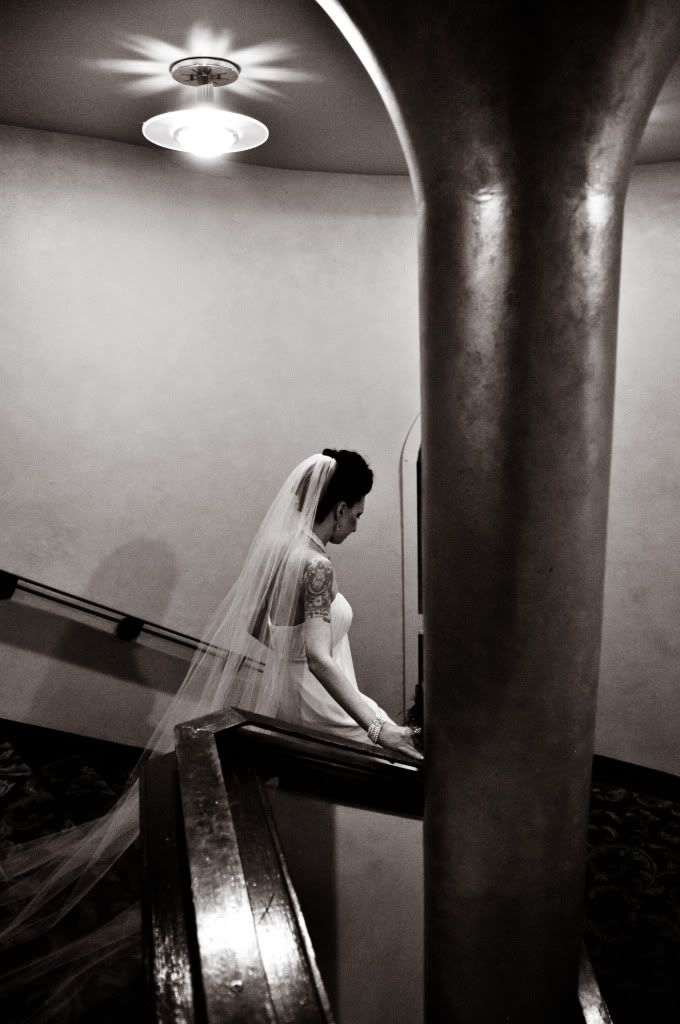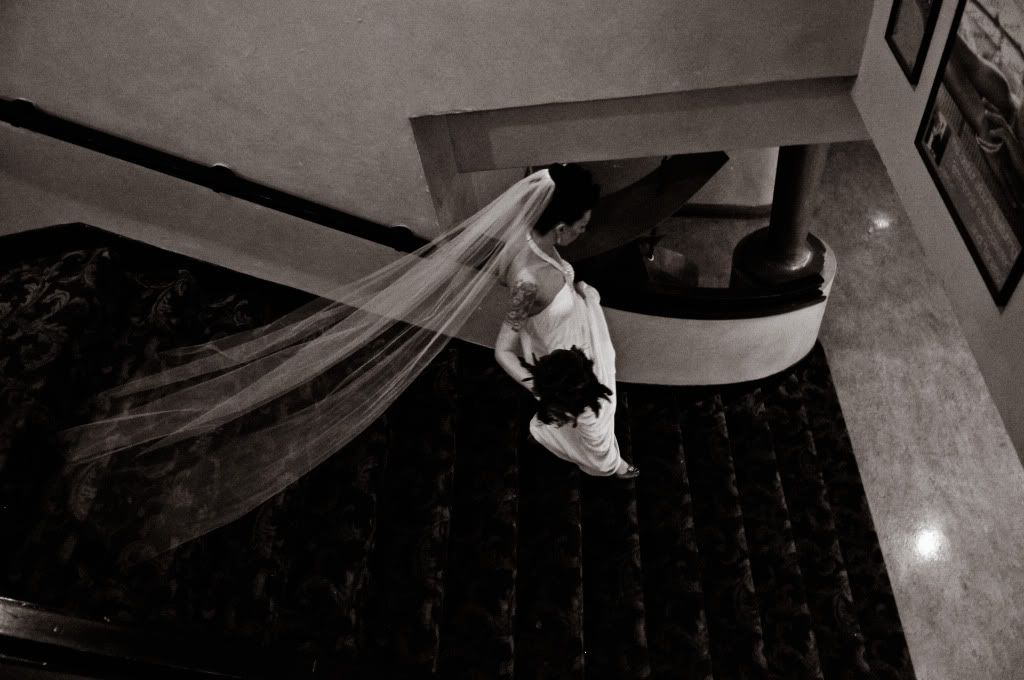 Waiting for my music... "Love Story Meets Viva La Vida" by Jon Schmidt. I did a custom edit to shorten the first part of the song and I waited for a few minutes outside the door while the song was playing. Once the song transitioned to "Viva La Vida", I entered the theatre.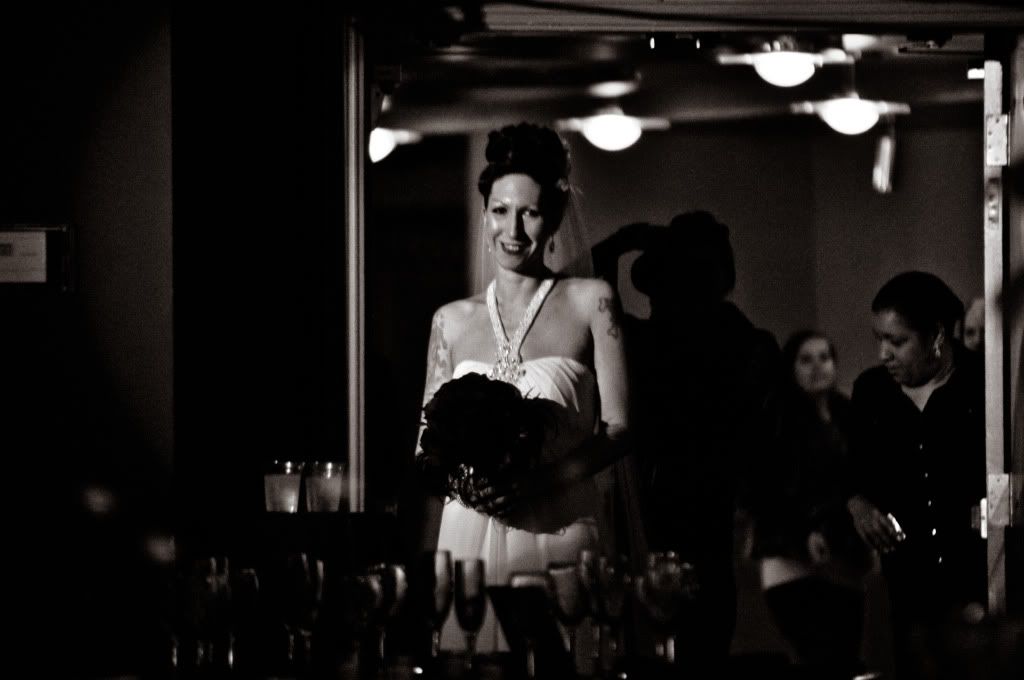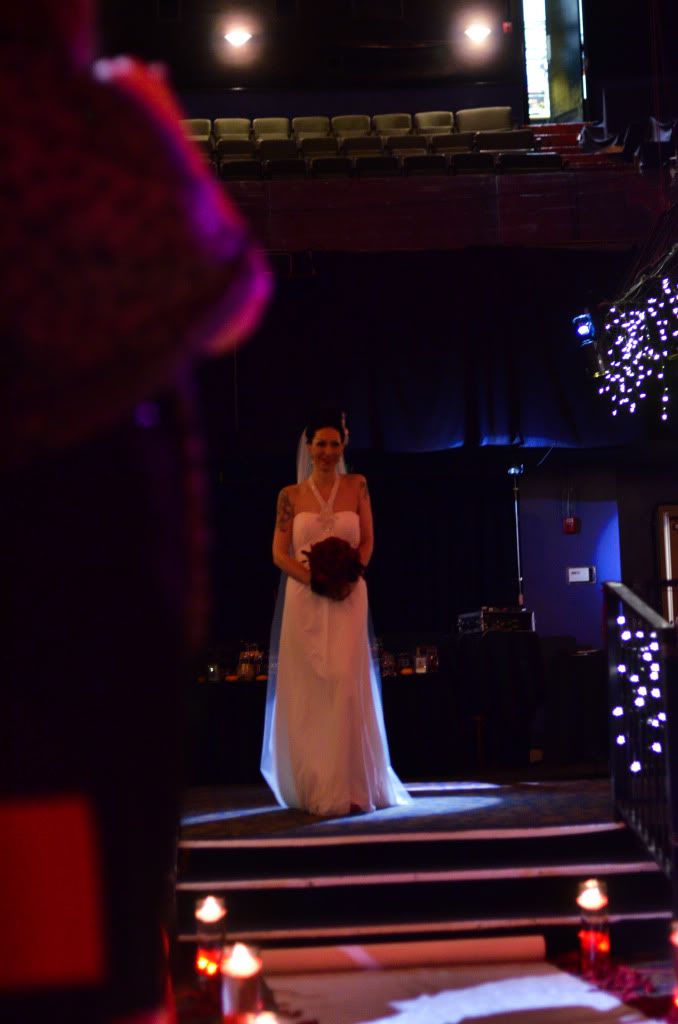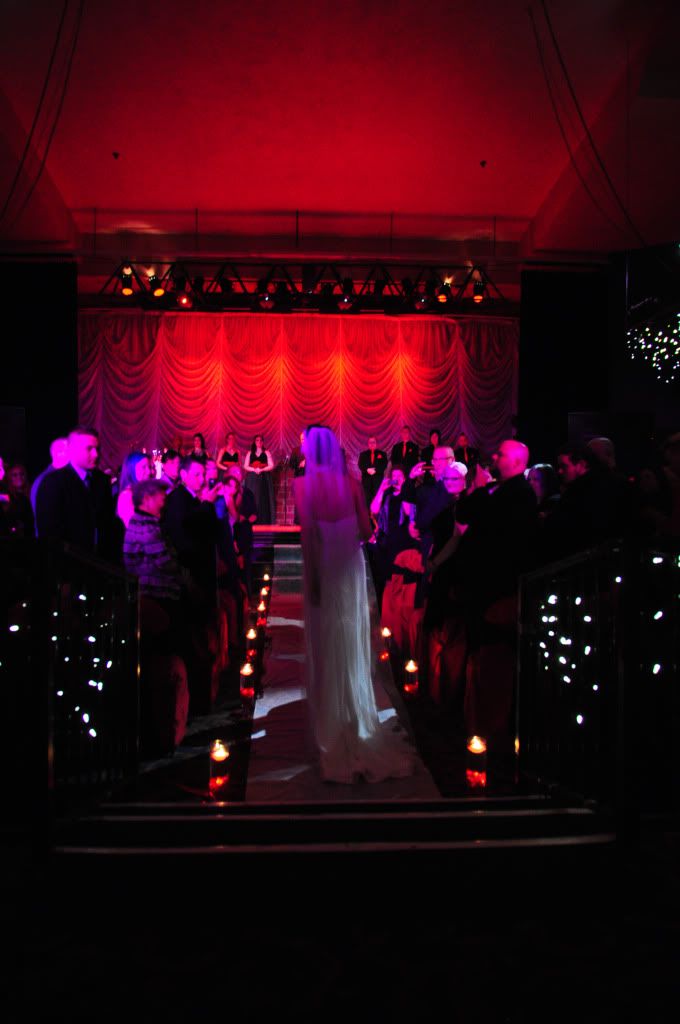 I walked down the aisle alone but DH met me at the end of the aisle and helped me up the stairs to the altar.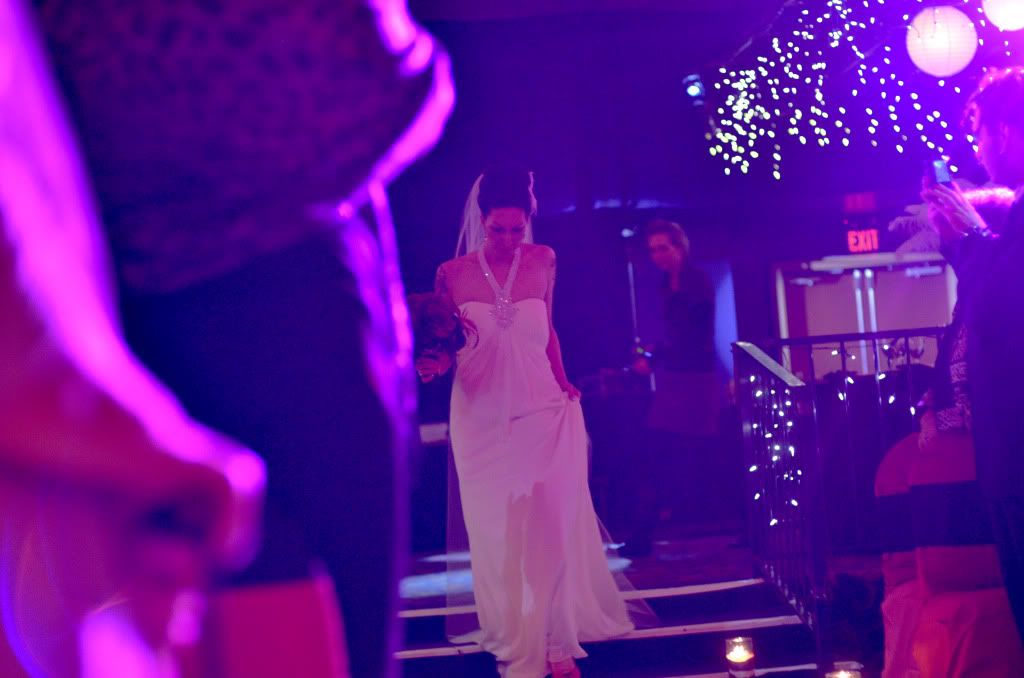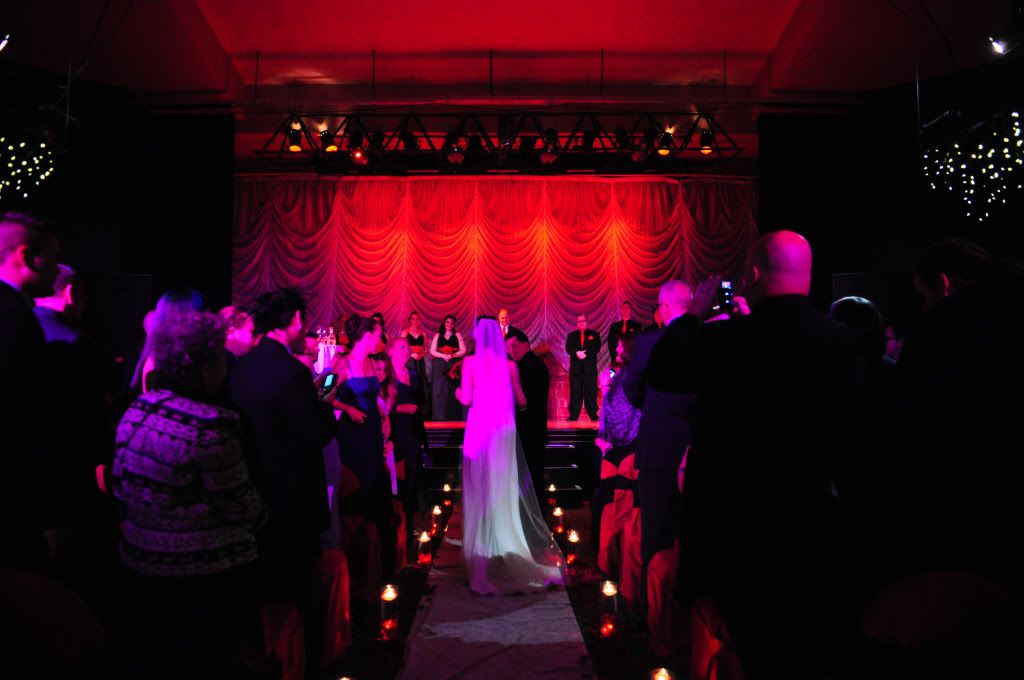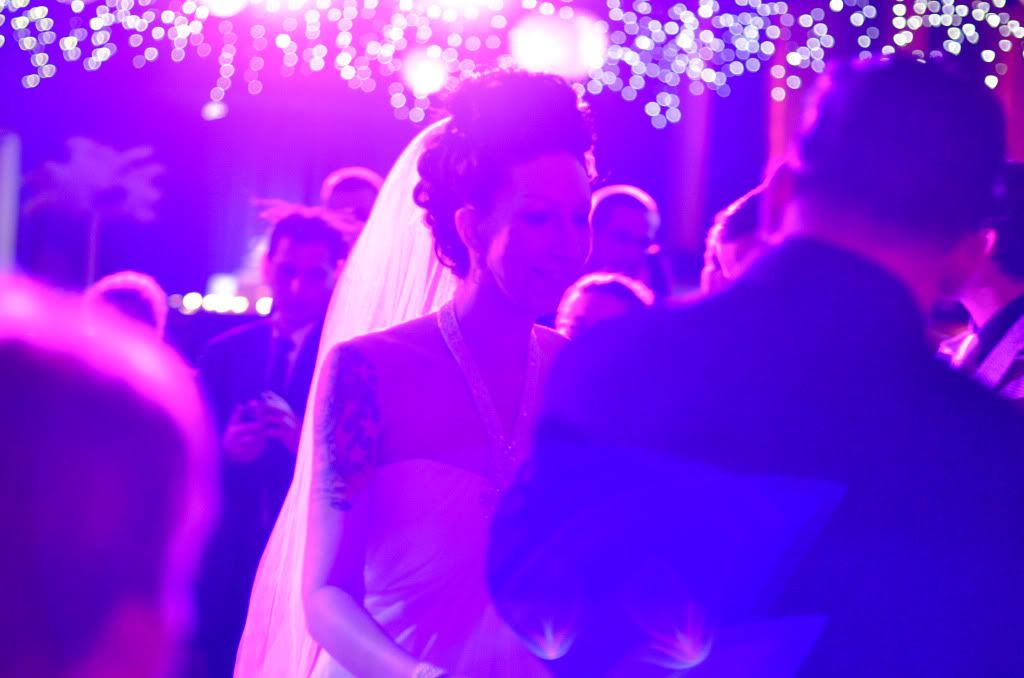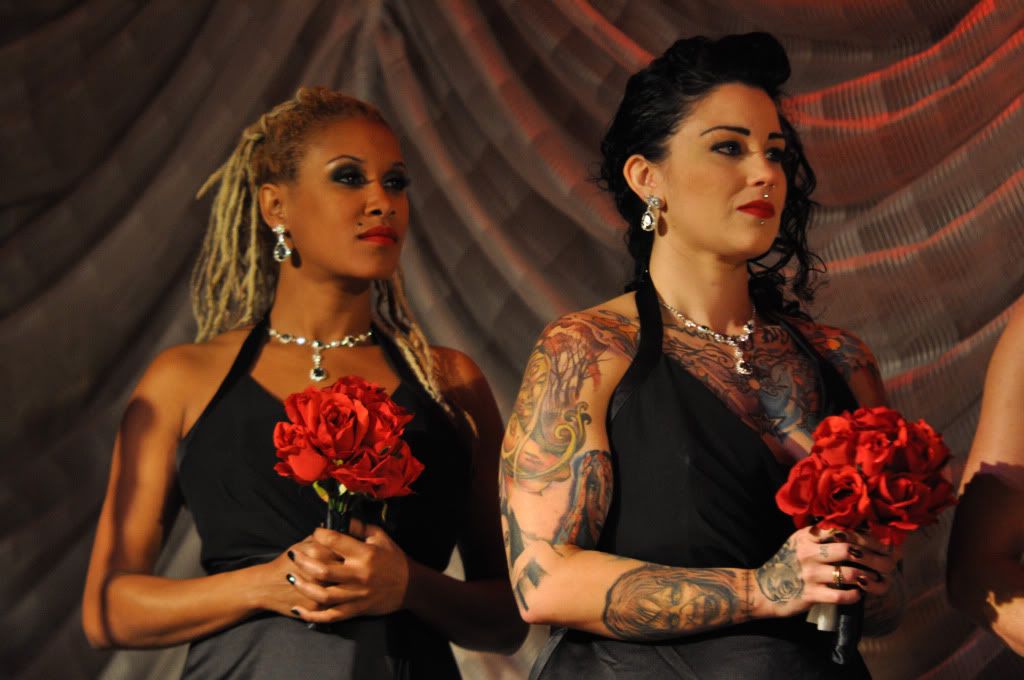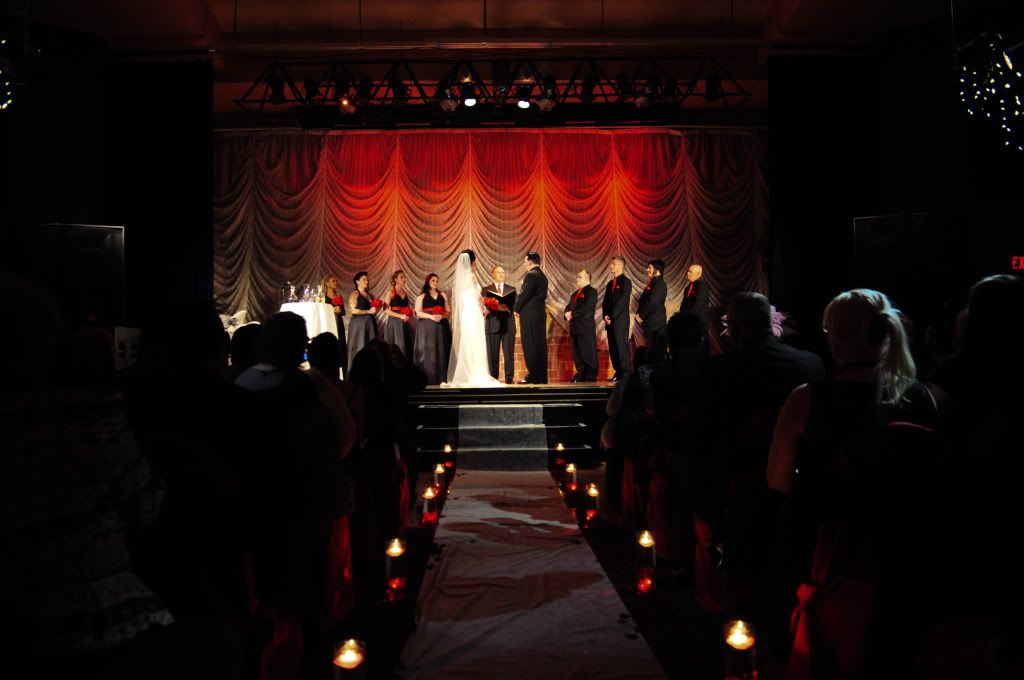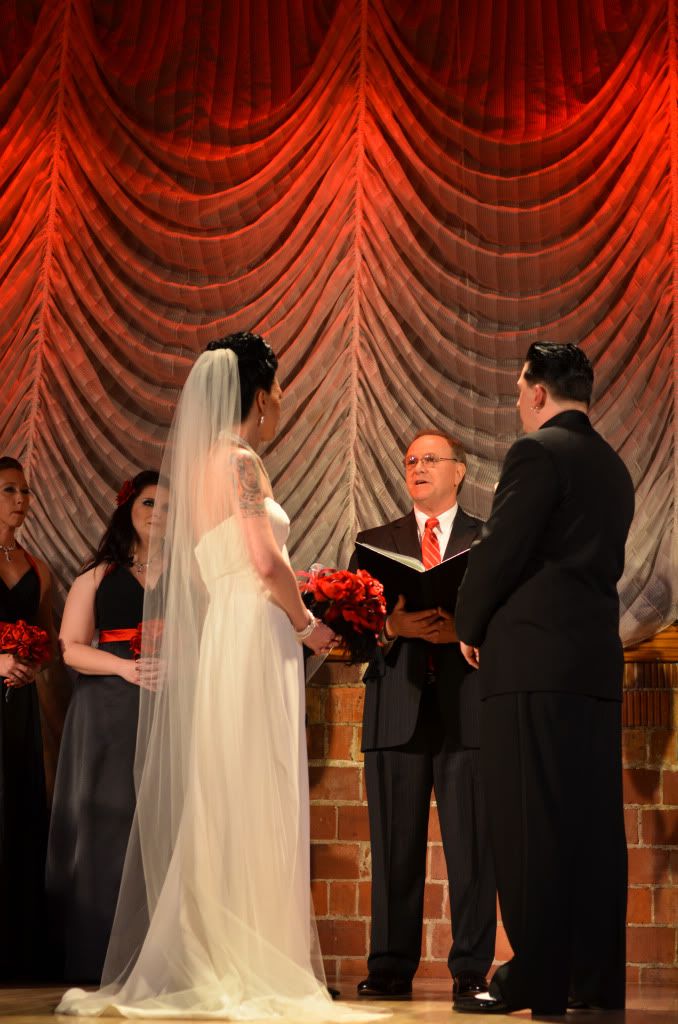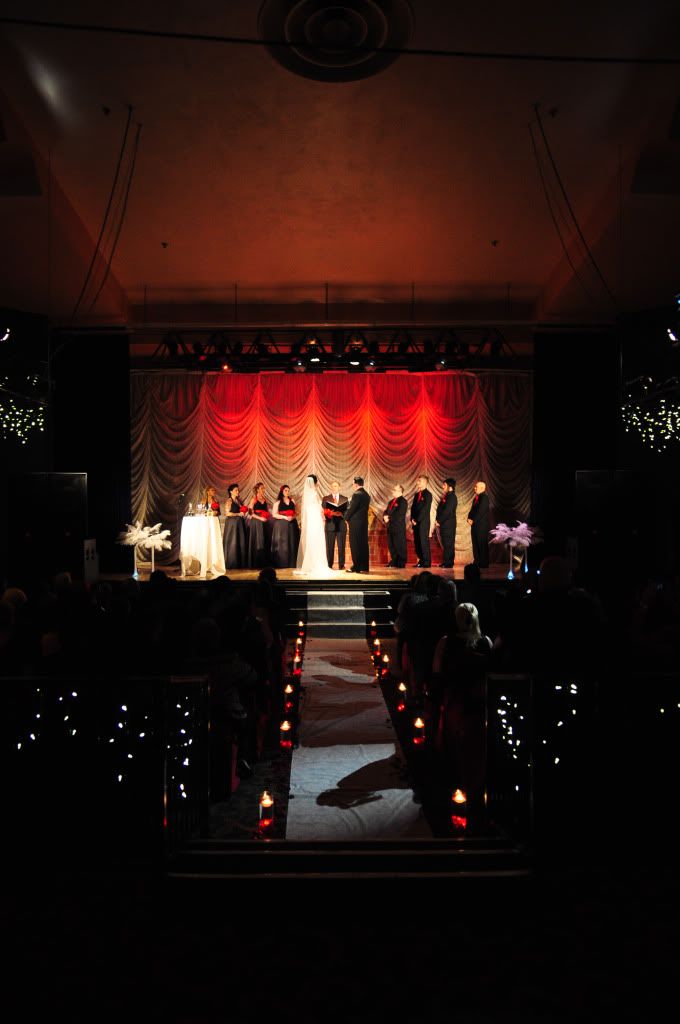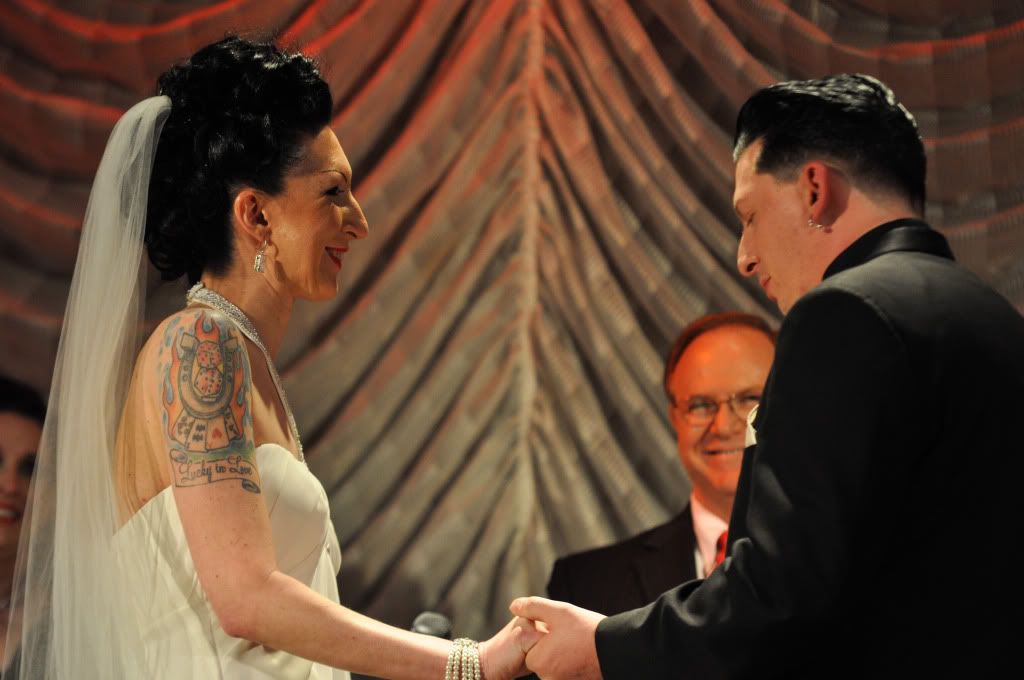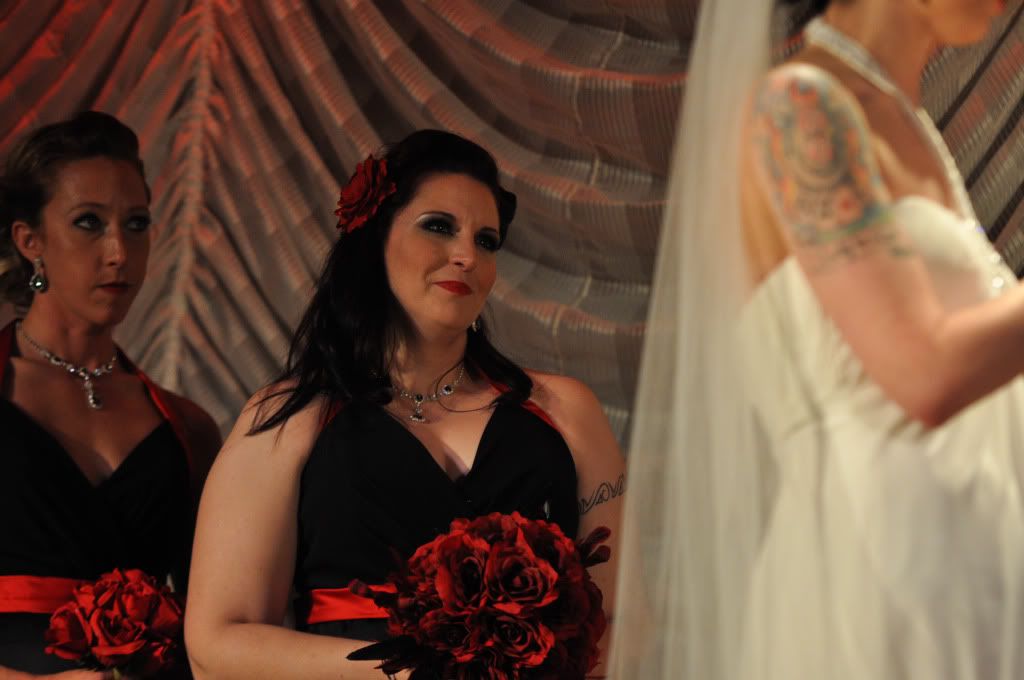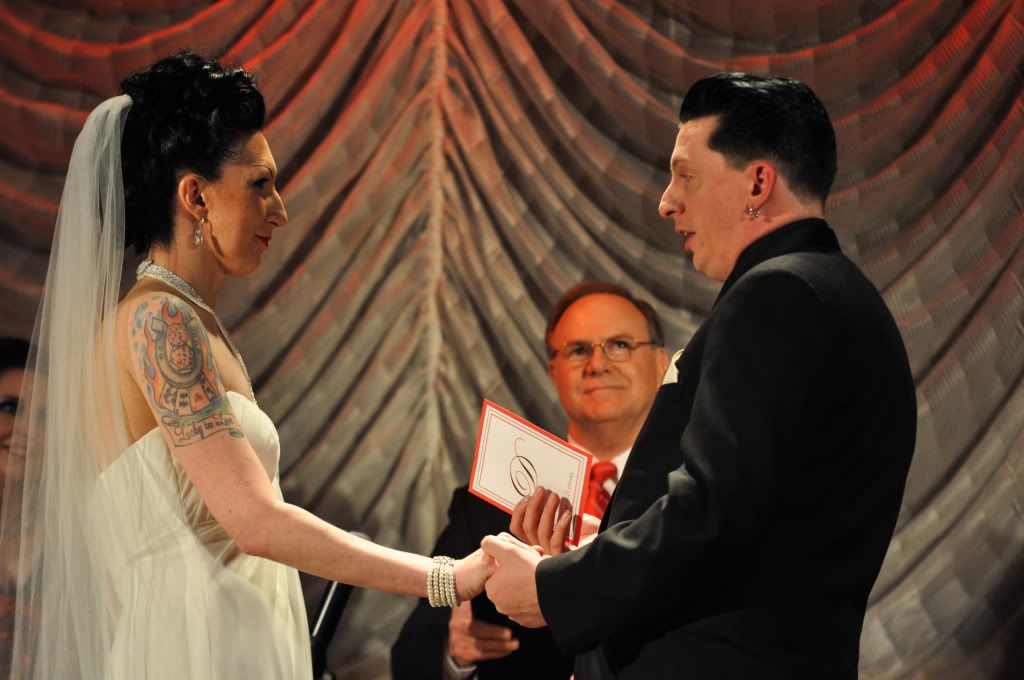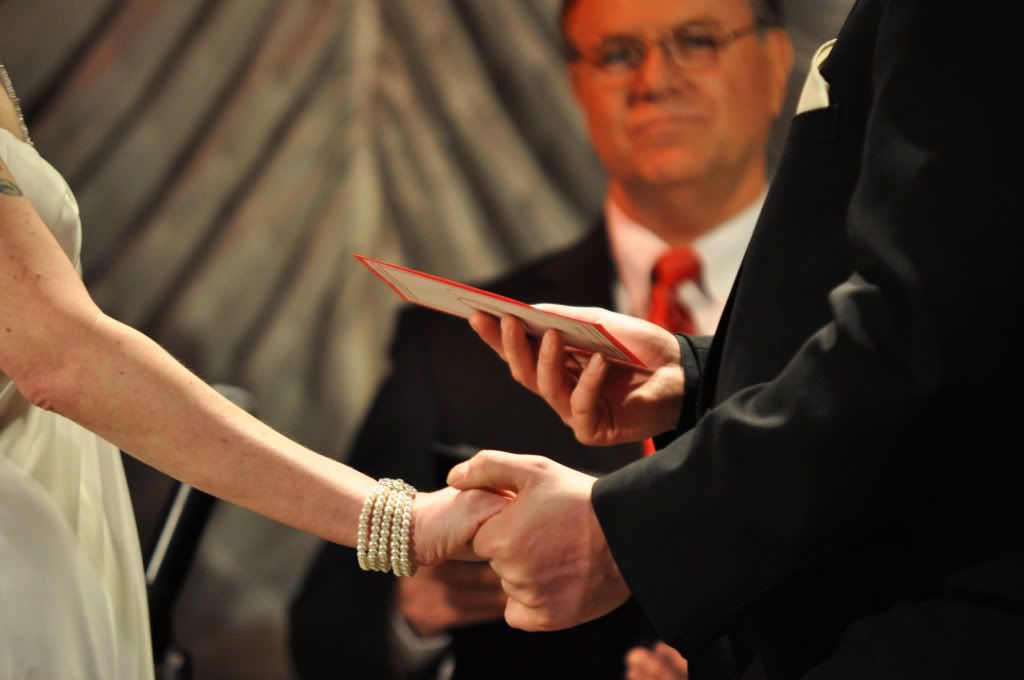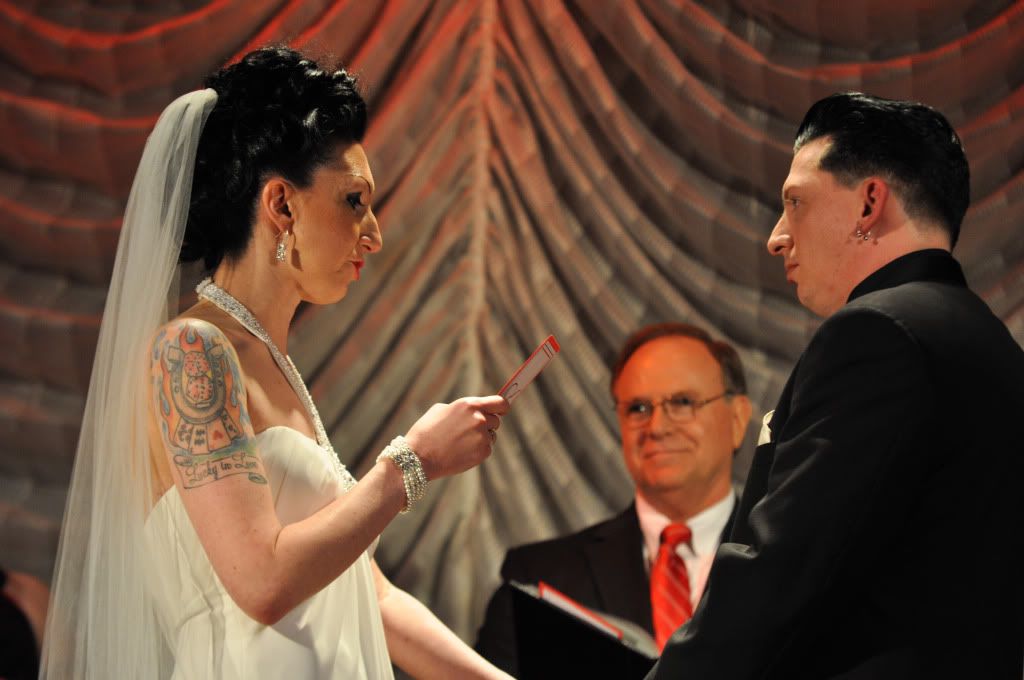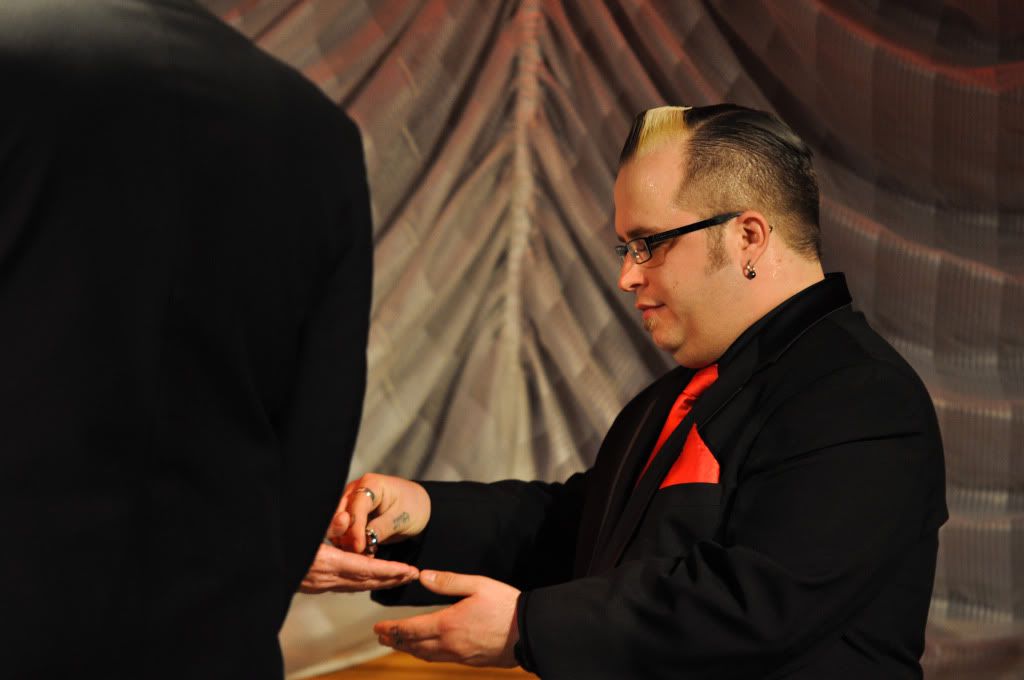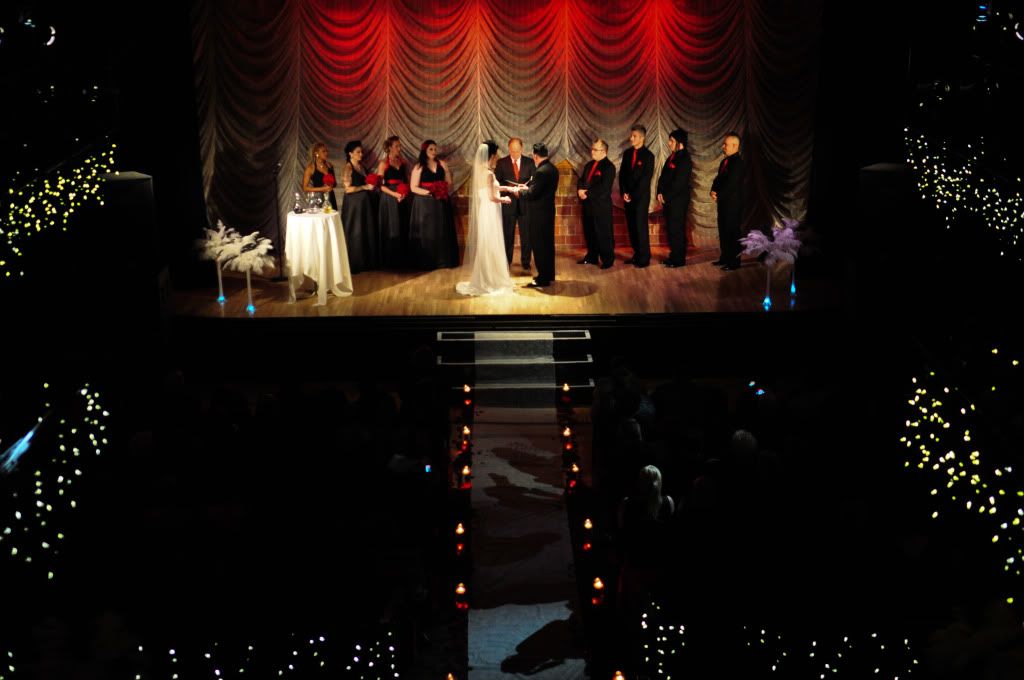 WINE UNITY CEREMONY -- "Can't Help Falling in Love" by Vitamin String Quartet (our nod to Elvis)
The wines we chose for the ceremony:
RED: 2008 Leaf Street Pinot Noir because we drank this the night we were engaged 
WHITE: 2010 Chateau Ste Michelle Chardonnay because it's a wine we drink often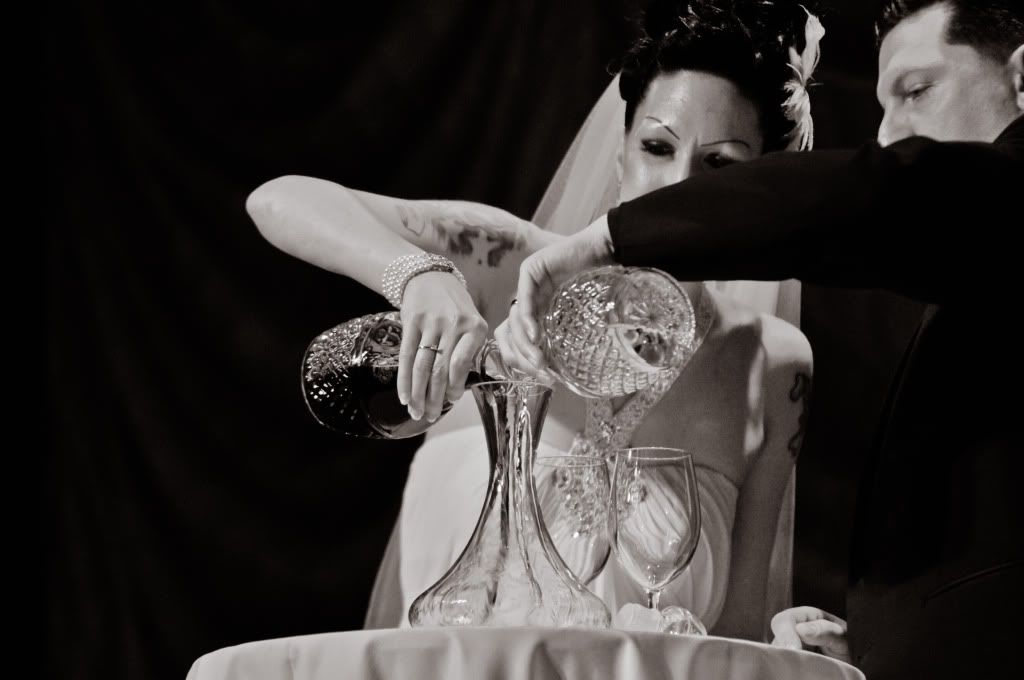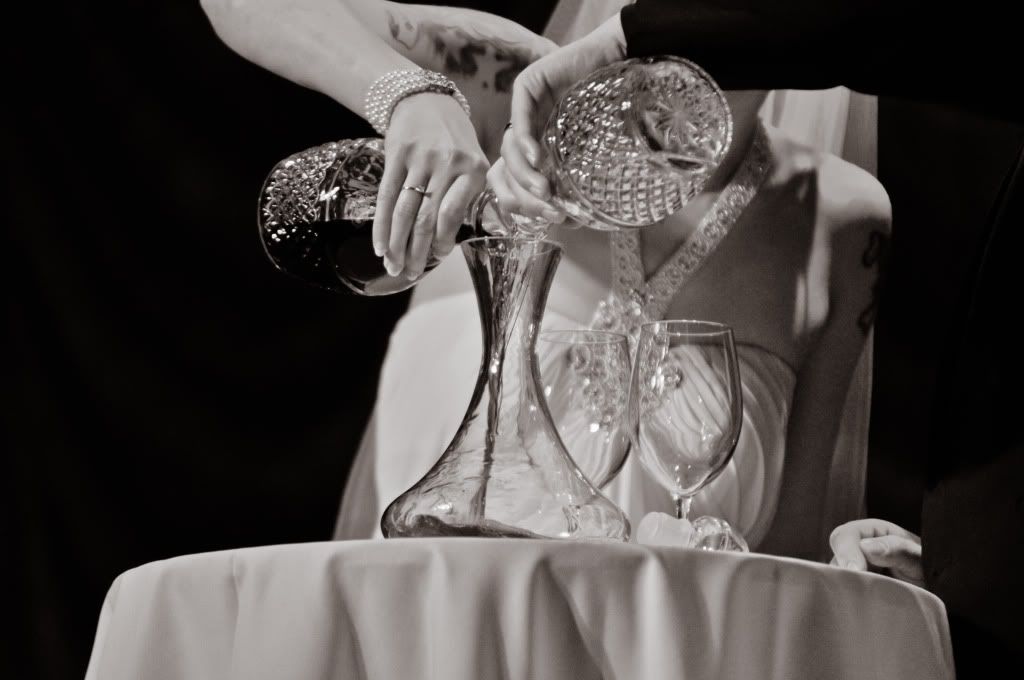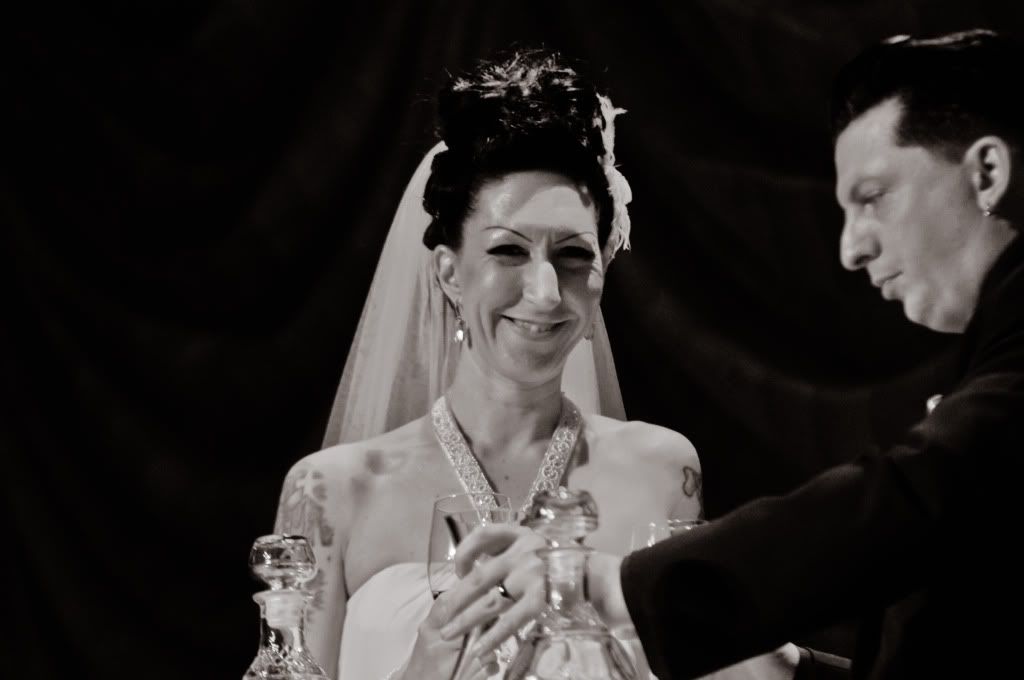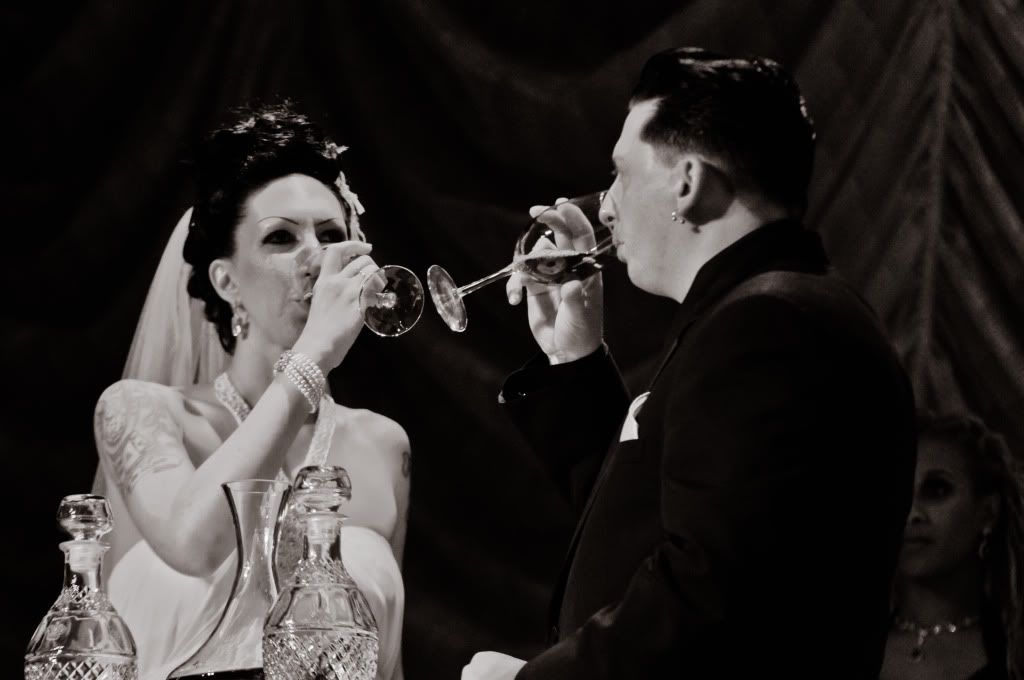 My BM Ebony sang "At Last" to us and cried while she sang it, which made everyone else cry too. It was so heart warming!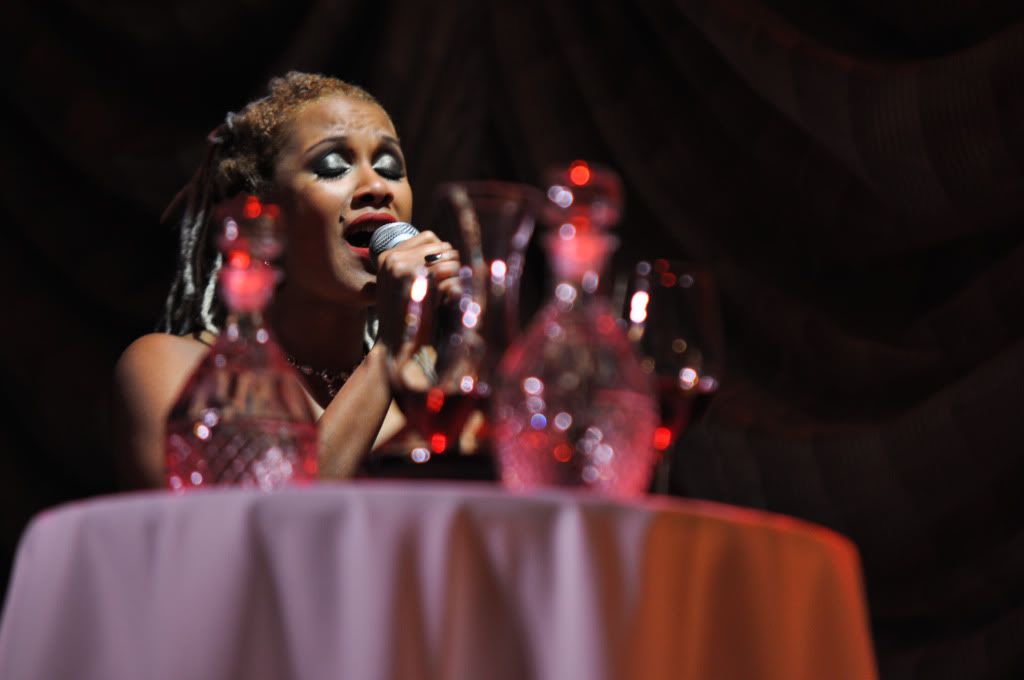 THE KISS!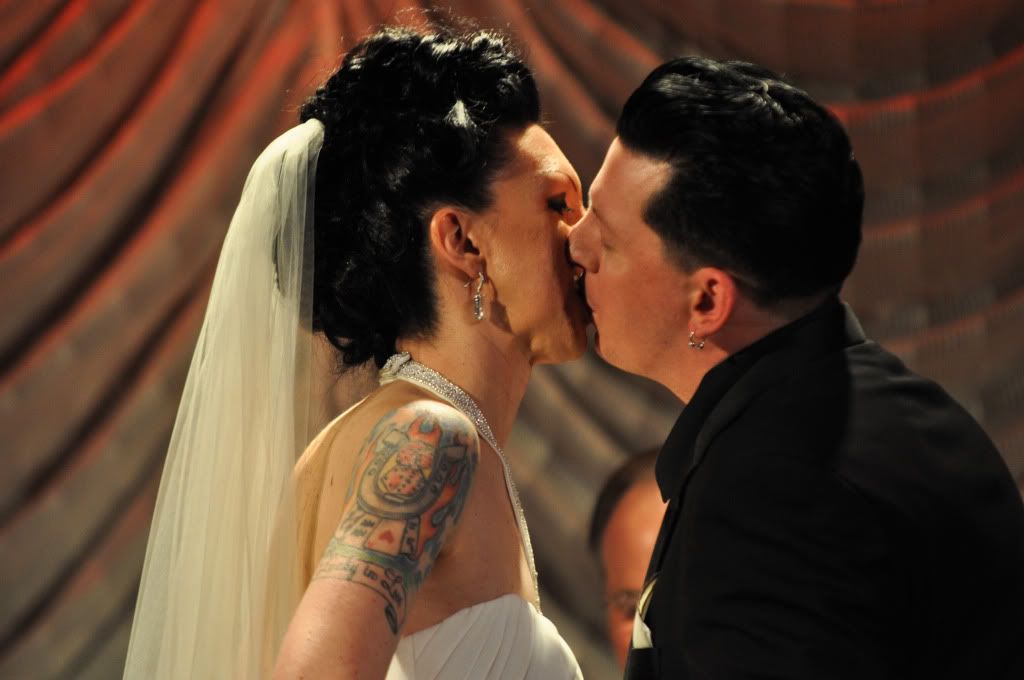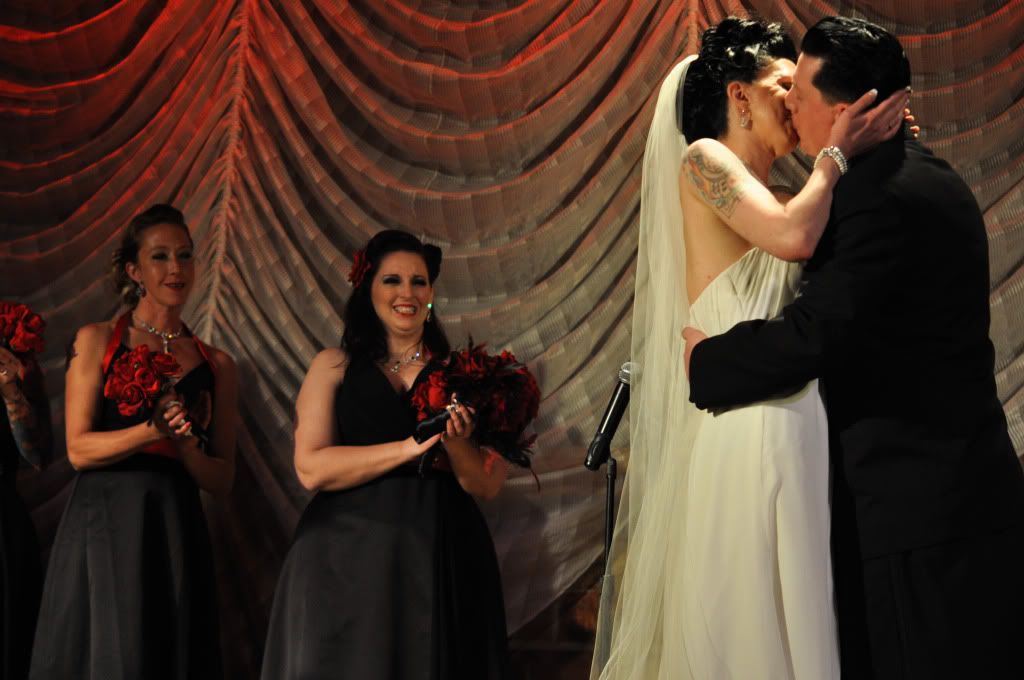 Recessional -- "We Go Together", the end song from "Grease" :)
♥♥♥ MARRIED!!! ♥♥♥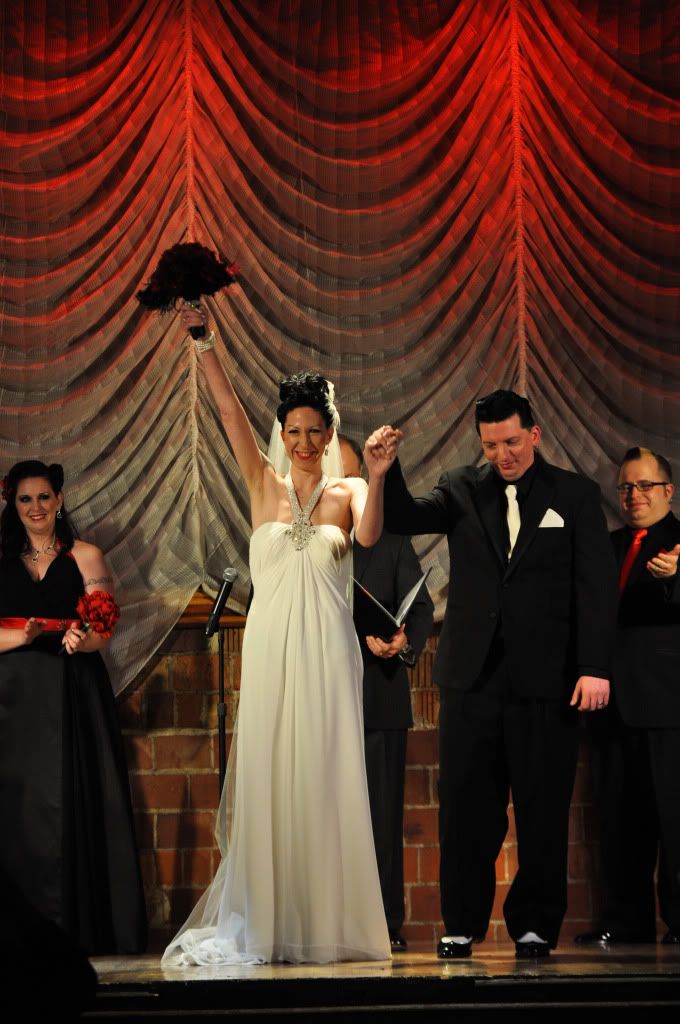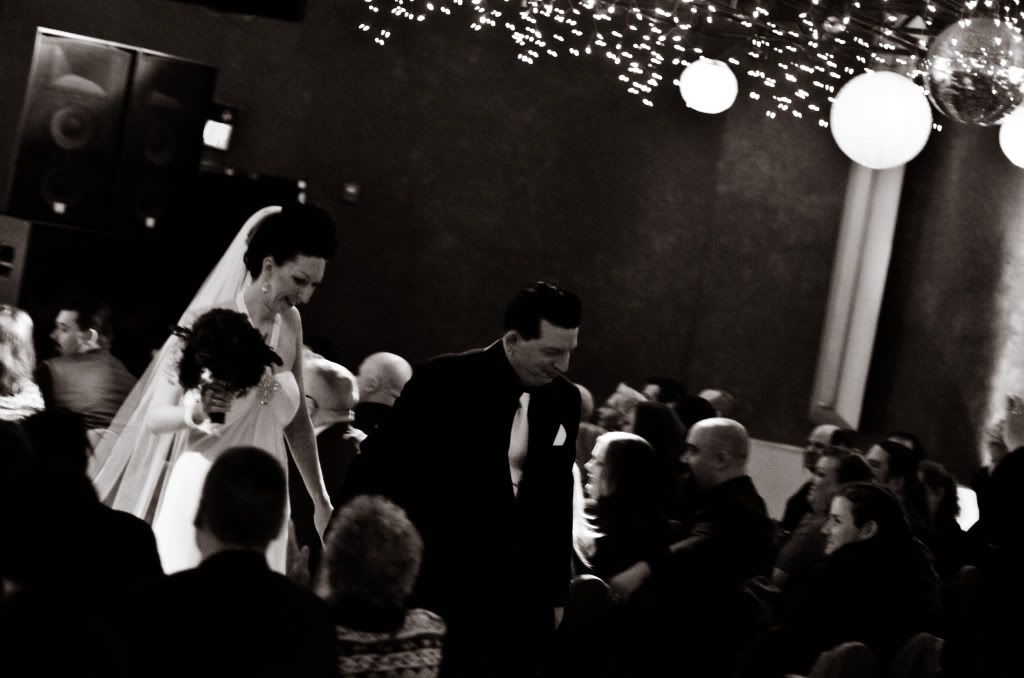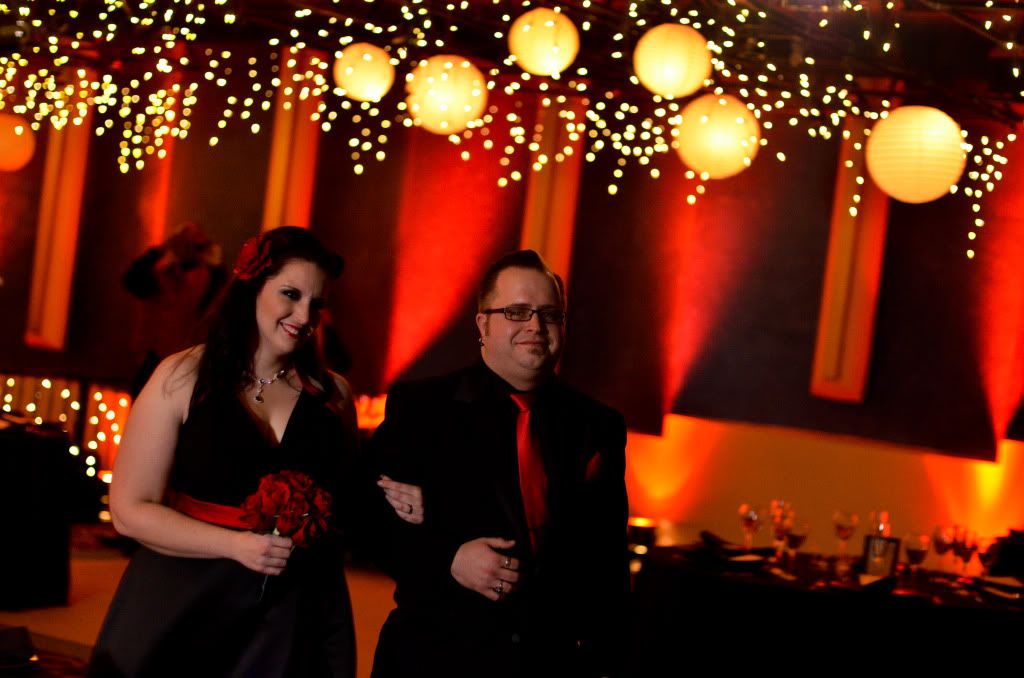 RECEIVING LINE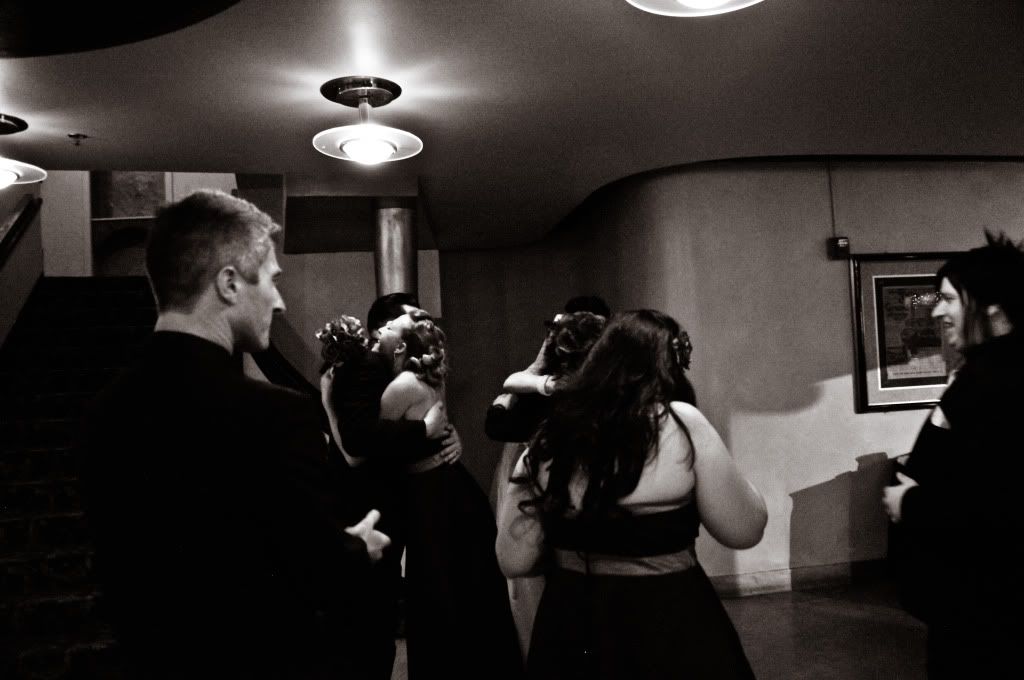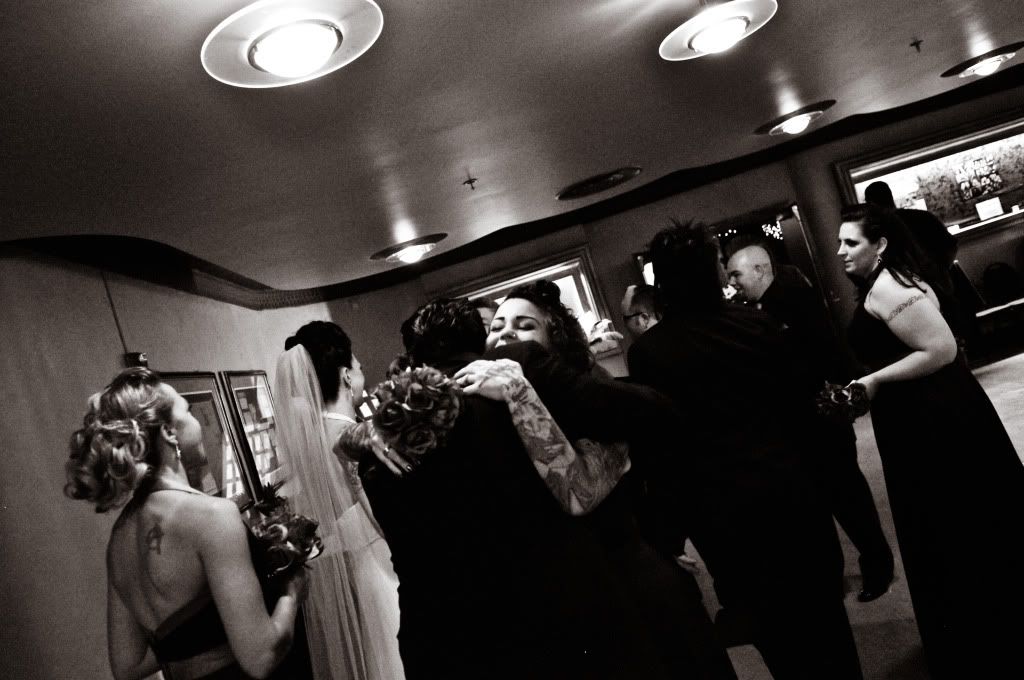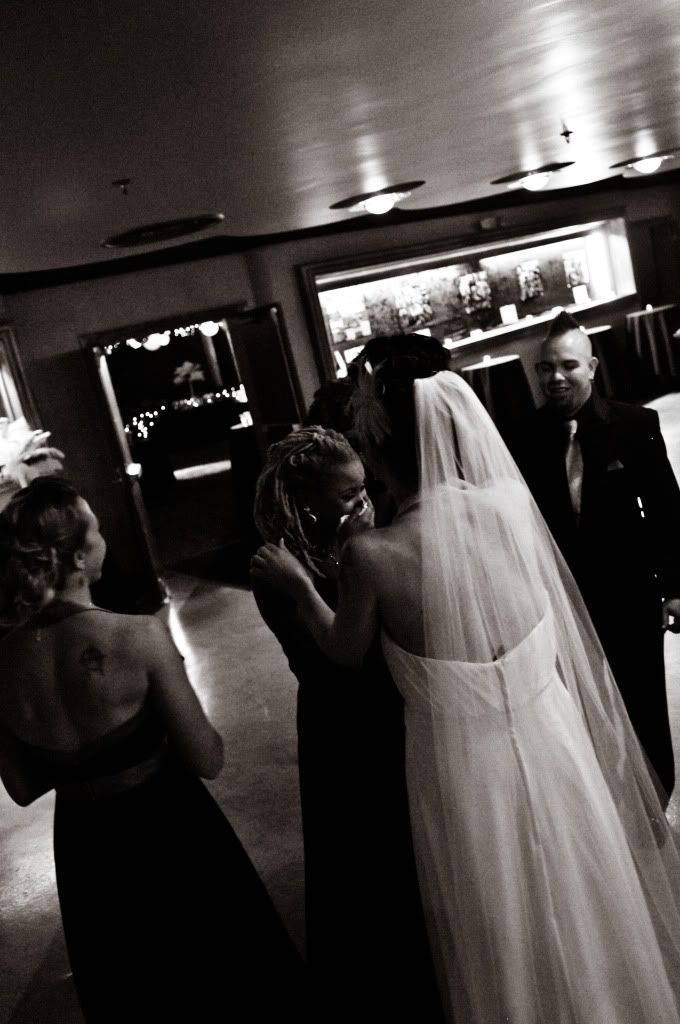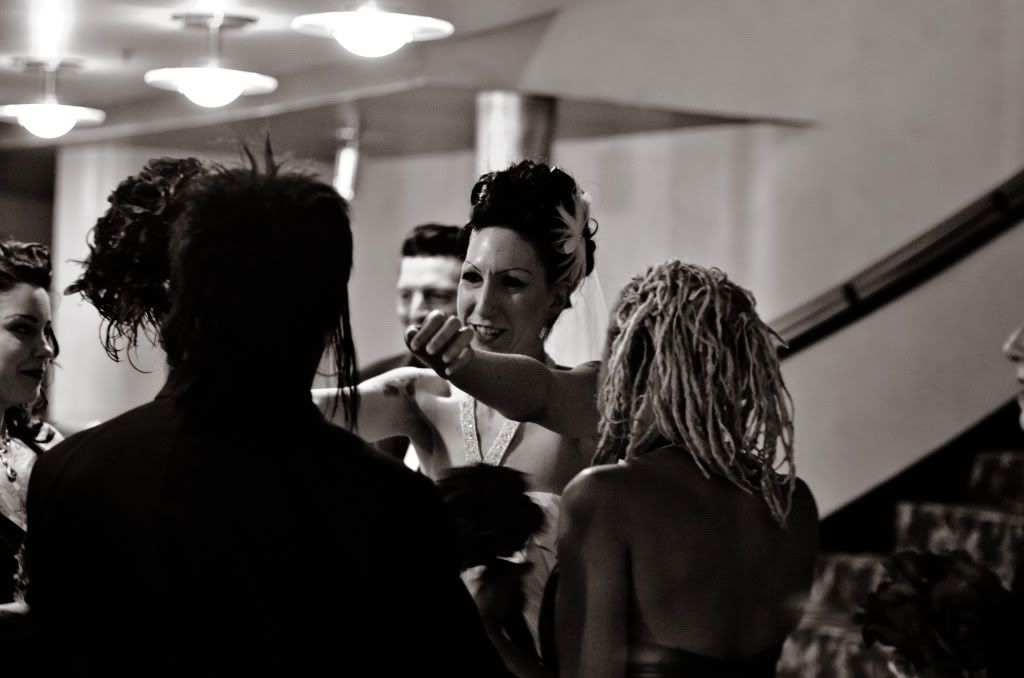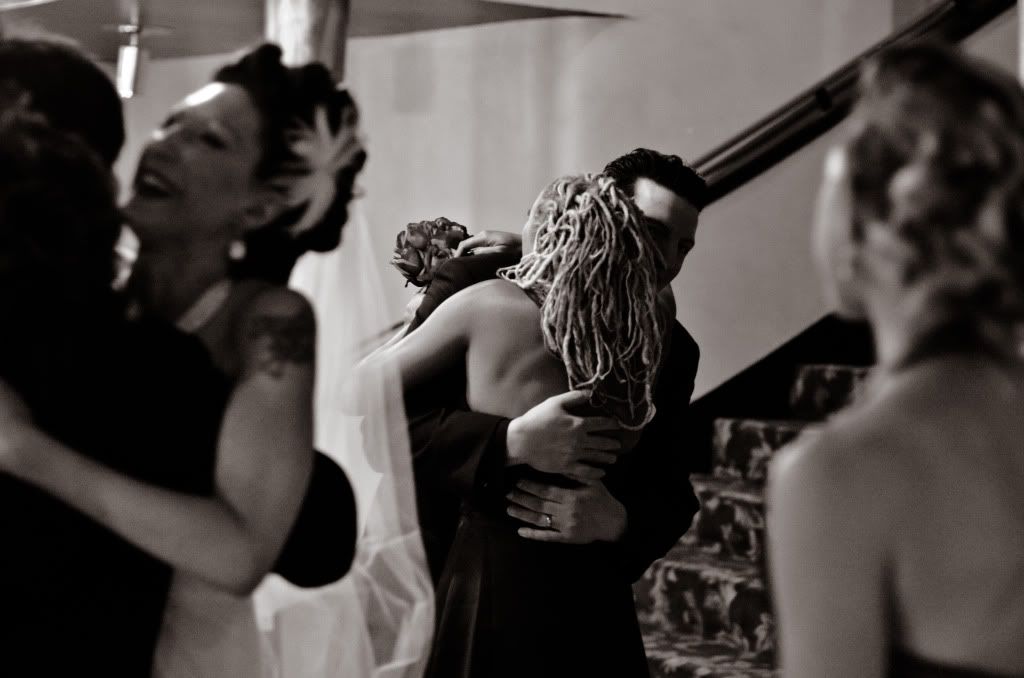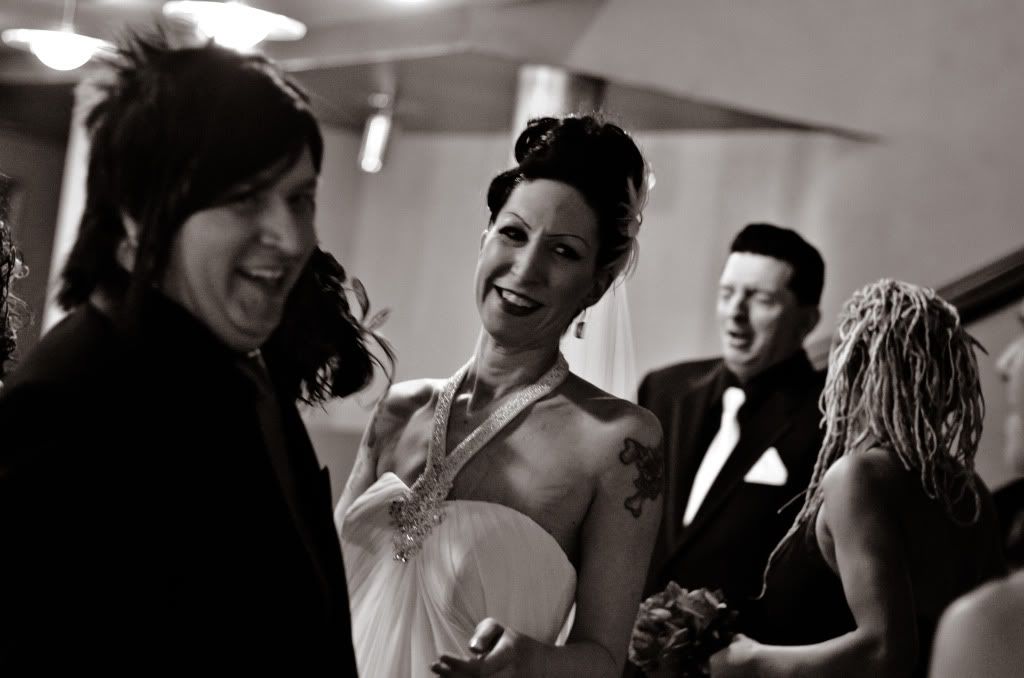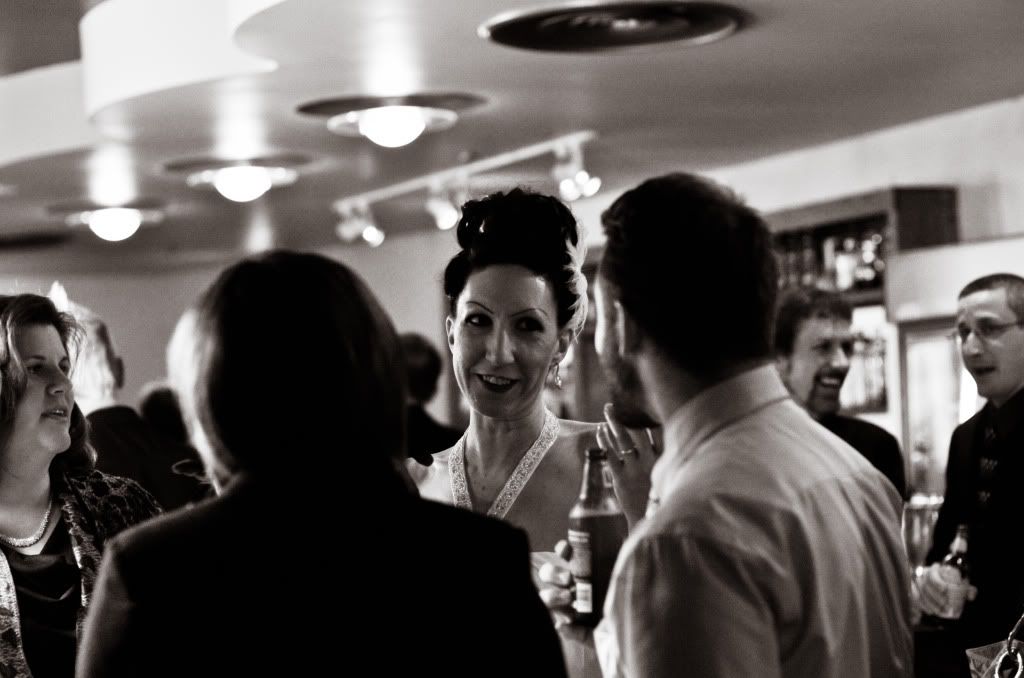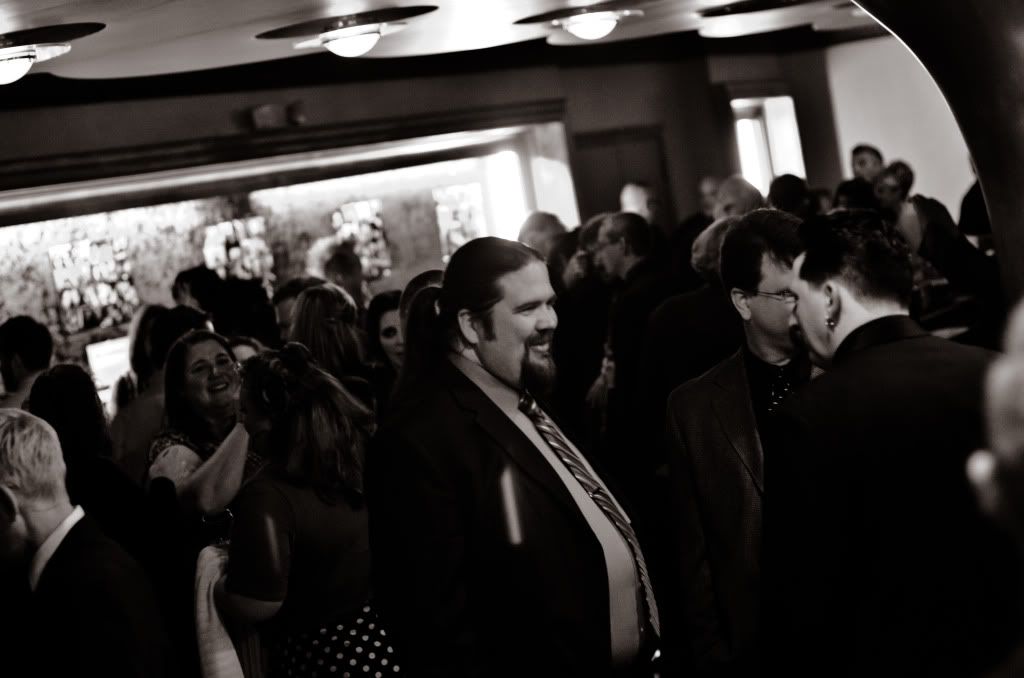 My new family! :) MIL, BIL's, and DH's niece: