The Power of Friendors: <$3K Wedding
Last updated on June 28, 2012 at 2:05 pm
|
Our wedding was our financial responsibility as neither of our families could afford to foot the bill.  I'm a teacher and my DH is a production tech for a plant; needless to say, our funds were limited, too.  So our goal was to do a wedding and honeymoon for $2,500.  With us having many family and friends in the area, we knew we'd have to get creative.  Fortunately, so many of our friends and family were willing to step up and help.  After receiving $1,000 from my grandparents as a birthday gift to go toward the wedding, we had a budget of $3,500 to work with.
The Guests:  We invited 165, 110 said they would show up, but I'd say not even 90 showed up (some of our guests went to church with a man who died earlier in the week, and his funeral was the same day as our wedding, so many were missing).
Venue:  We got married in our church and used it for the rehearsal, RD, ceremony, and reception.  As members, we got use of the facilities for free!  We decided to have a mix and mingle reception (since it was an early afternoon wedding), so we just had chairs set around the room for people to sit in if they so chose.  Cost = $0
Decorations:  My SIL told me about a woman in our church who had a "party barn" on her property and did decorating for many different events.  We talked to the woman, and she gave us a price for the decorations (which included two arbors, greenery, linens, a cardbox, flutes, cake servers, candleabras, candles, and tulle), her setting up and tearing down, and serving as a DOC.  Cost = $225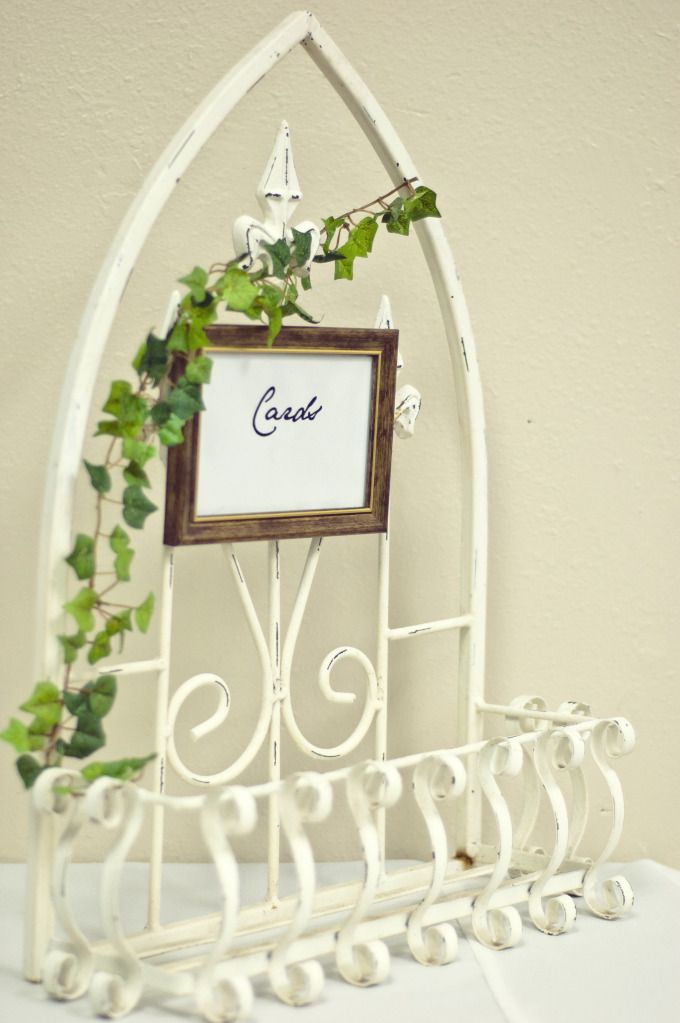 Officiant:  Our pastor told us that he would only charge us a dinner to officiate our wedding.  We still gave him a love offering.  Cost = $100
Bridal Ensemble:  I wanted to spend no more than $250 on my dress, which is quite a task considering I'm a plus-sized woman.  After seeing a dress that a student of mine wore to prom and discovering she got it on dhgate, I searched and found fionavogue and the perfect dress for me for $151.20 (that included the shipping).  I also turned to etsy for my jewelry and ebay for my undergarments; I purchased my earrings ($16), headband ($40), and necklace ($45) from sellers on etsy, while I bought a new slip ($10) and new undies ($8) from eBay.  Cost = $270.20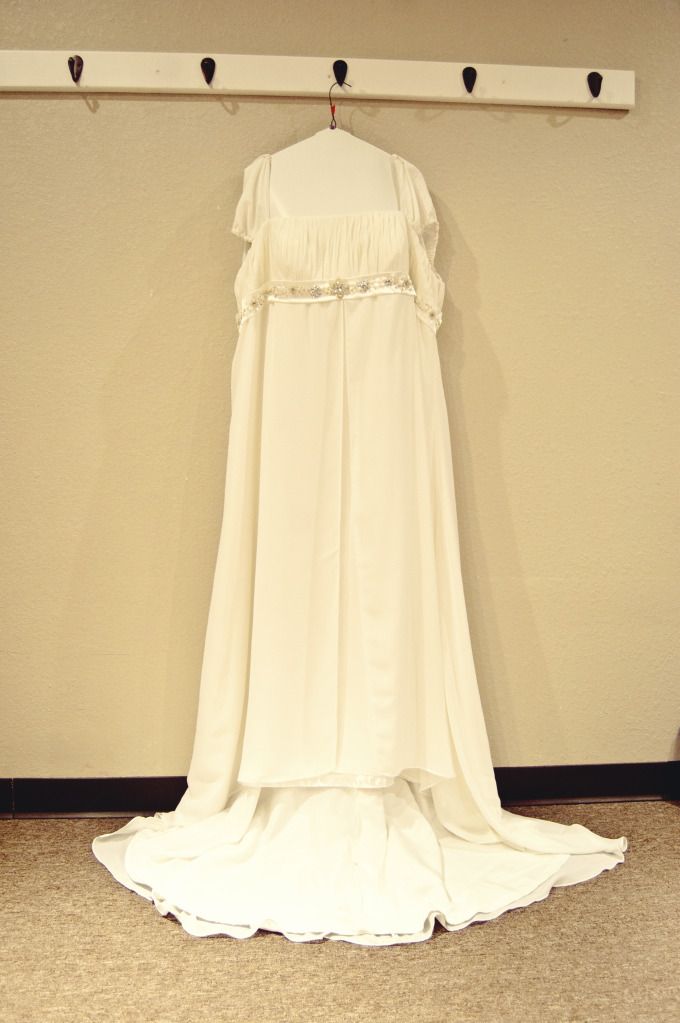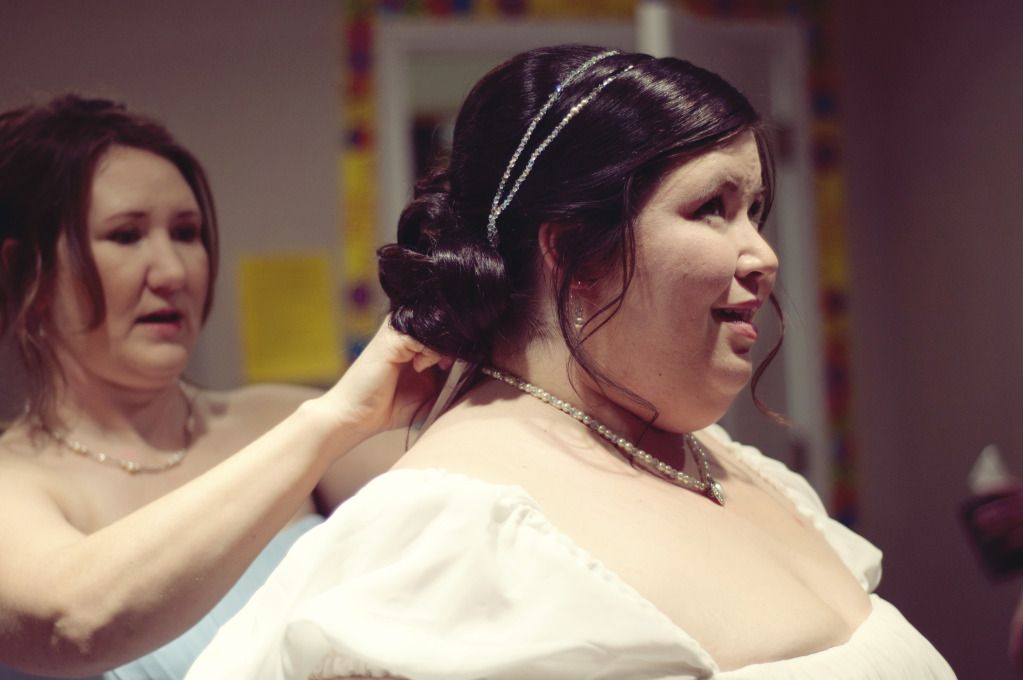 Groom's Ensemble:  DH chose to rent a tux from Men's Wearhouse, which included shirt, vest, tie, tux, cuff links, and shoes.  He already had black socks, so he really had a pretty good deal!  Cost = $152.88
Bridesmaids:  My three attendants purchased their own dresses (I allowed them to choose the dress and color), paid to have their hair done, and did their own make-up.  I purchased a jewelry set ($15 for earrings and necklace) for each woman and shoes for each off of Amazon.  Cost = $147.90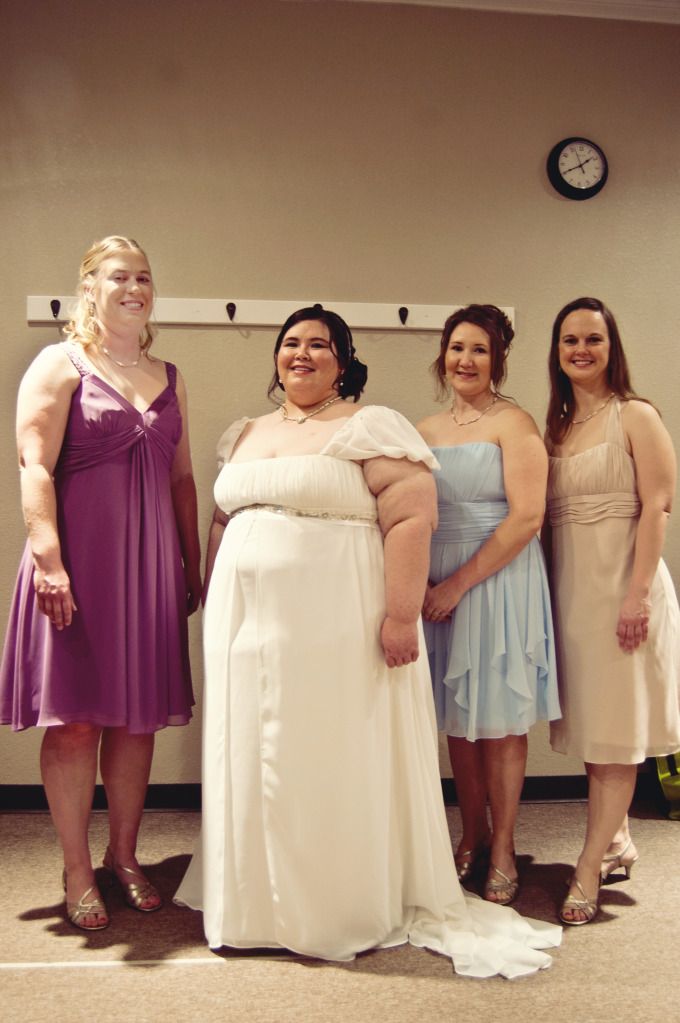 Groomsmen:  The groomsmen paid for their own tux rental, but as their gift, DH paid the deposit and then bought them car care kits.  Cost = $97.50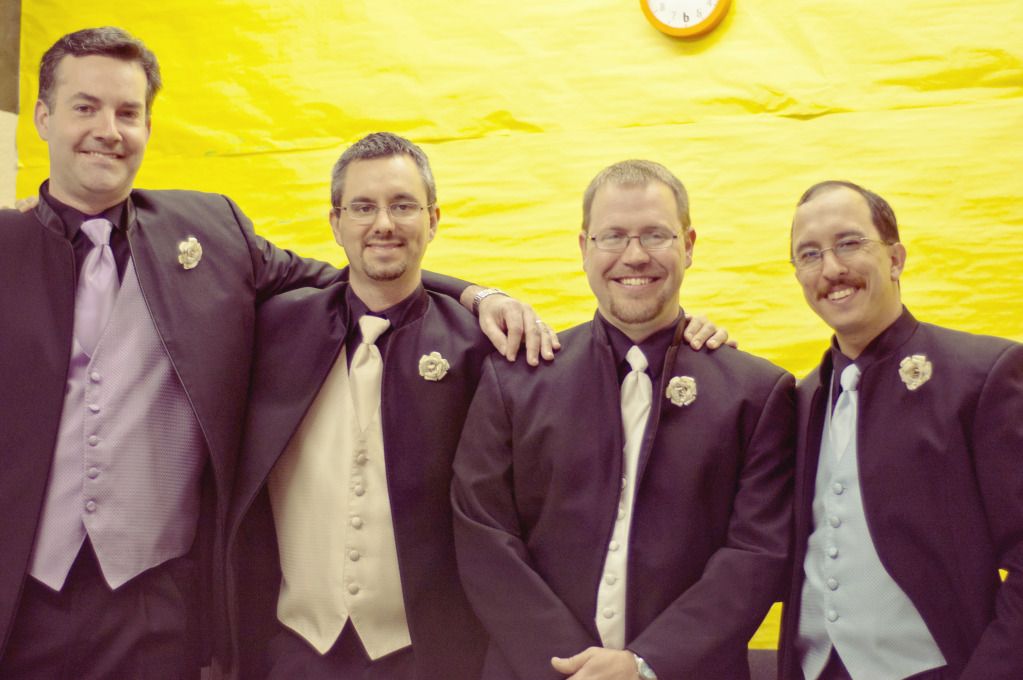 Beauty:  I get my hair done at a JC Penney salon in town, and my stylist does wonderful hair.  She was supposed to do mine for the wedding, but she couldn't, so she set me up with a woman who does amazing up-dos, and she did a fantastic job on mine.  I also did my own nails and makeup (with a few purchases to get the colors I needed), and for my hen party the night before the wedding, some of my friends and I got together to hang out and do our own pedicures.  Cost = $87.00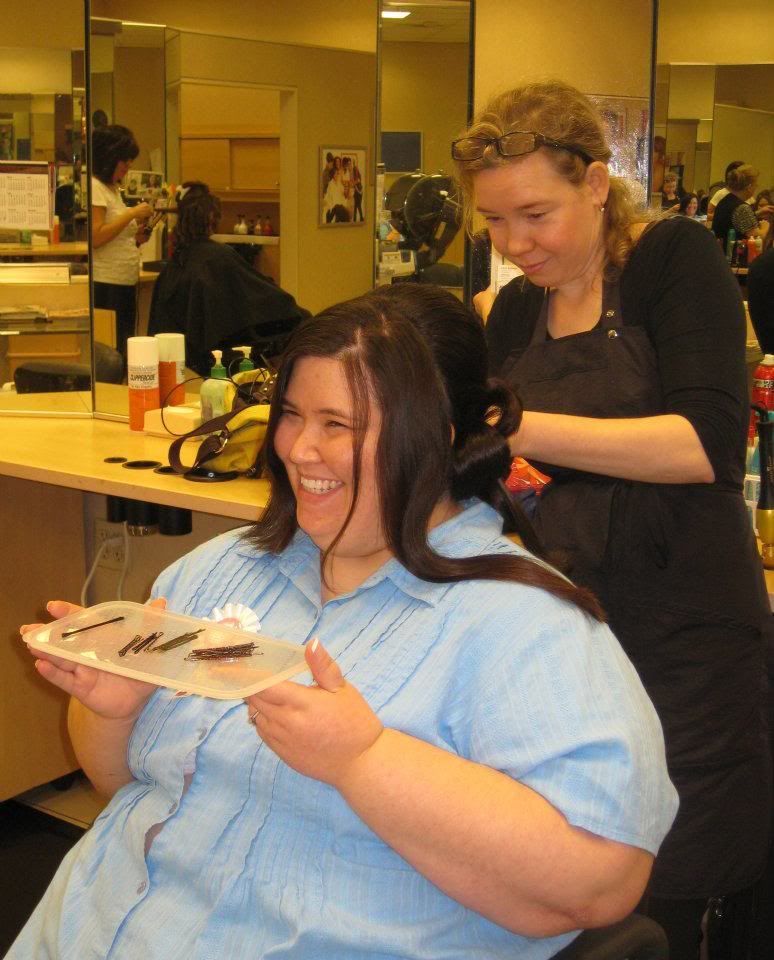 Flowers:  The only flowers I needed to worry about were the bouquets and the bouts; I purchased the supplies I needed for the bouquets from Afloral.com and Hobby Lobby and did them myself.  I found the bouts for the guys on etsy for very cheap and bought pin backs, glued them on the roses, and they were set.  Cost = $117.11
Cakes:  DH's grandmother did his groom's cake for free, and some friends of ours did our wedding cake as their gift to us; we just paid for our wedding topper which we got off of Amazon.  Cost = $26.35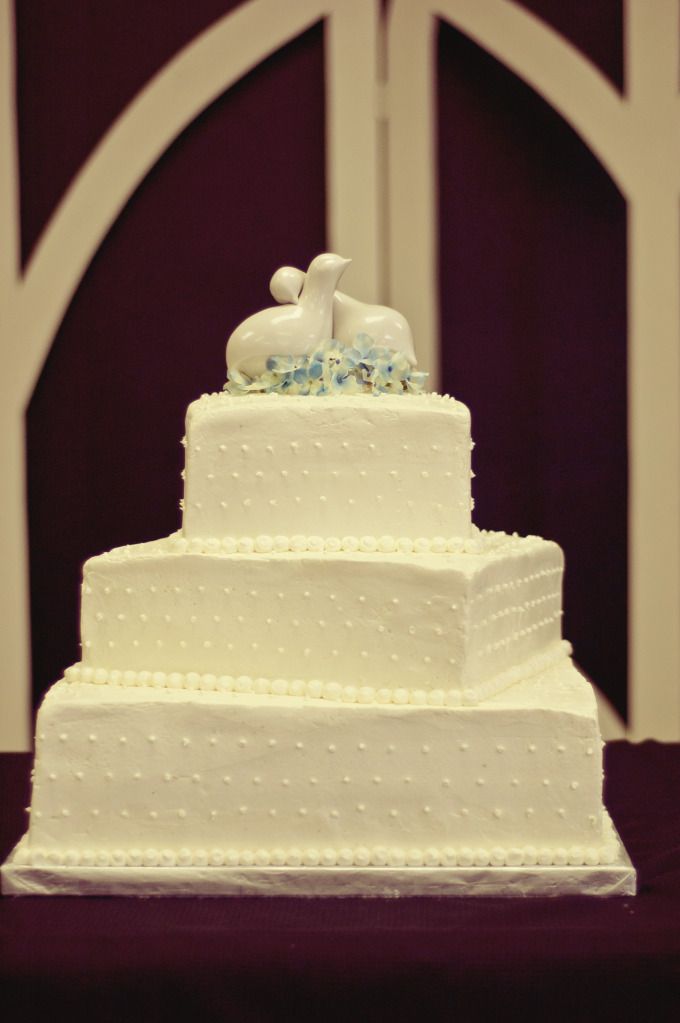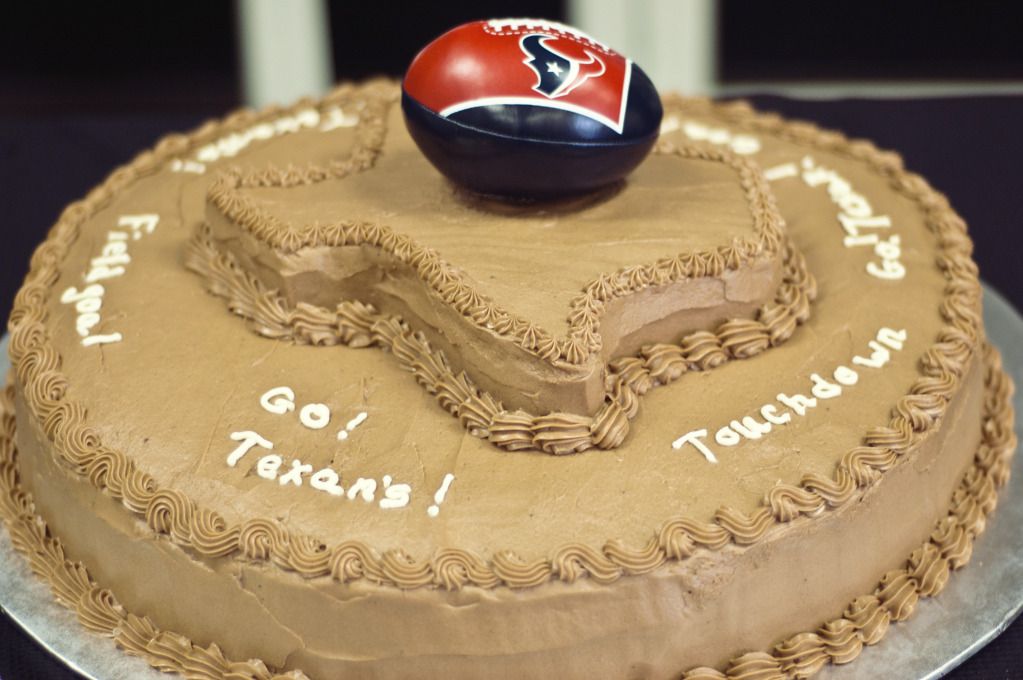 Food and Servingware:  Since we did an afternoon reception, the only other food we got were mints and nuts and the materials for punch (very simple punch--a 2 liter bottle of Sprite, a cup of pureed frozen peaches, and a can of peach nectar) and coffee.  We purchased our cups (styrofoam and plastic), plates, and forks from Amazon, 125 plastic takeout boxes (for cake) from plasticcontainercity.com, and 200 beverage napkins (perfect size for a cake-and-punch reception) from efavormart.  Cost = $182.27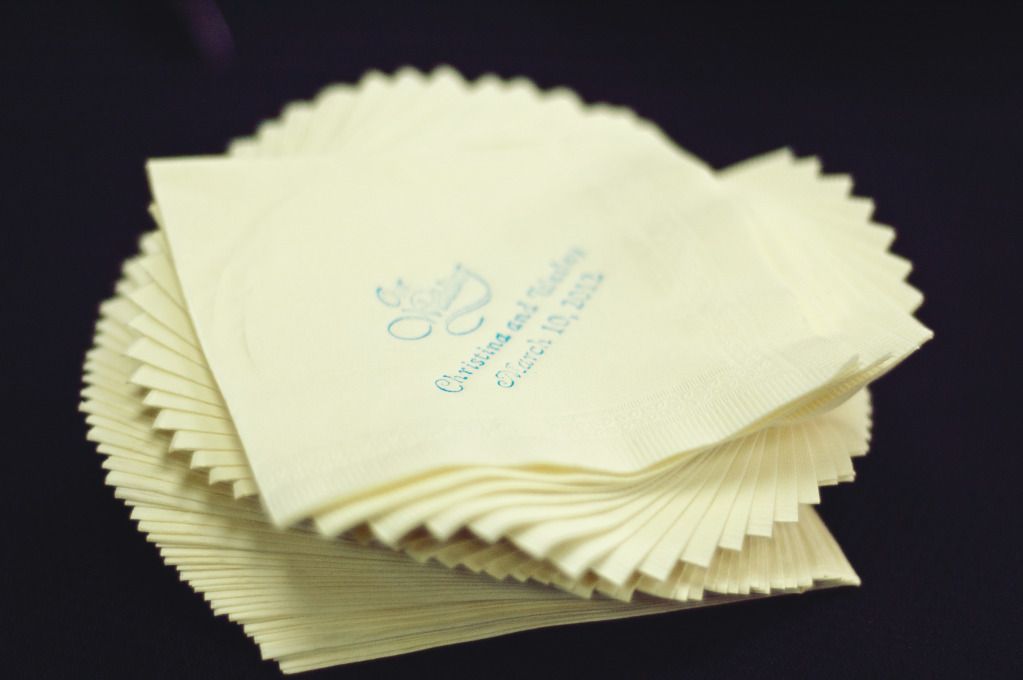 Photography:  Yeah, we could have spent more in this area; a full day's worth with two photographers was only $800, but we still weren't sure about this, and we were counting on our guests to take pictures and share them with us (lots of guests took pictures, but not many have shared with us yet).  So for $250, we got the woman who did our e-pics (she did them for $100), and the original plan was to take pictures before the wedding and family shots after the wedding.  However, she told me that she was going to take pictures during the ceremony because she couldn't help it.  The one downside to us using her is that this is a side business (she's a teacher at my school, has two kids, and has had many other events since then--promo pics and headshots for a theatre production, her cousin's wedding which her kids were a part of, senior pictures, and prom pictures), so we had to wait awhile for pro pics.  Our pics (181 of them) were done by mid-May.  Cost = $350
Parents Gifts: DH's dad is the only one who showed up, and he paid for his dad's plane ticket back home as his gift, while I purchased handkerchiefs for my mom and grandmother. Cost = $119
Favors: Instead of individual favors for our guests, we gave to a charity; however, they did get to keep as many bottles of bubbles they wanted for our exit. Cost = $85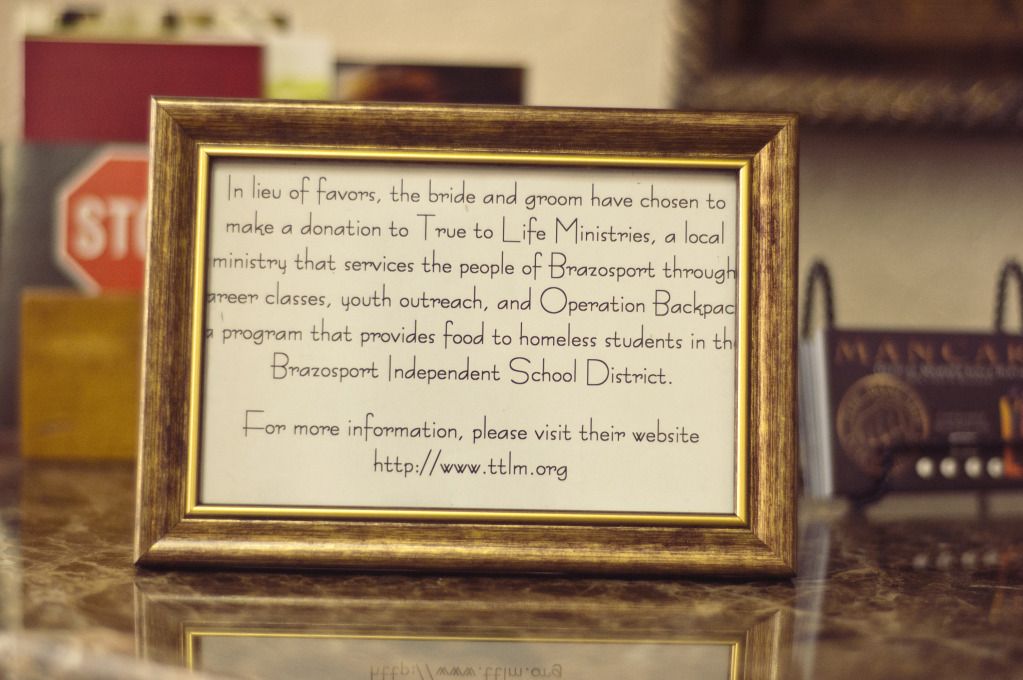 Music: We didn't do much music--we had one song for the processional, one song for the recessional, and our entrance song into the reception. Since we already had copies of the songs, we just burned them to a CD and used that. Cost = $0
Reception Details: We borrowed cake servers and toasting flutes from our DOC/decorator, so the only things we needed were our guestbook (from etsy) and pens. Cost = $41.50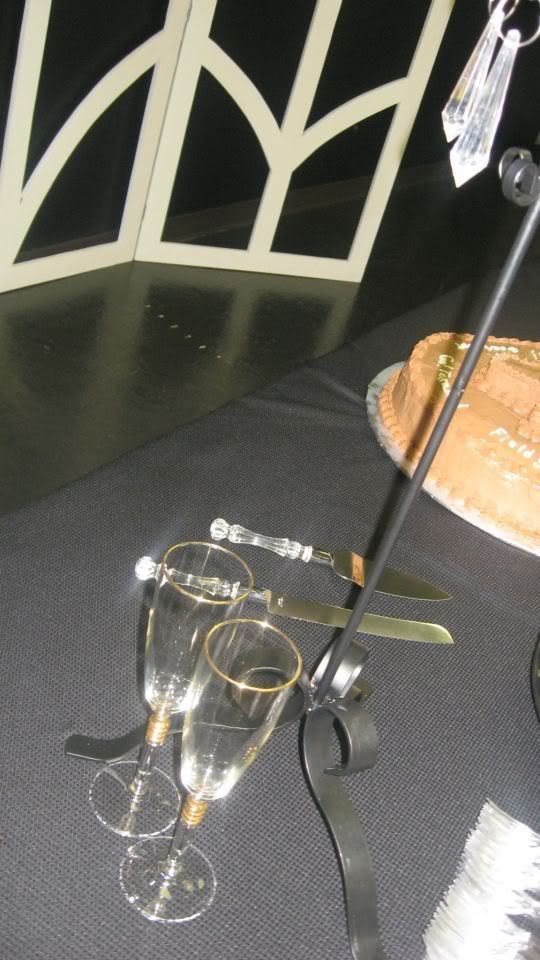 Wedding bands: We both chose James Avery wedding bands; since they were sterling silver, they were much less expensive. My band doesn't exactly match my e-ring, but that's still fine by me! Cost = $160.52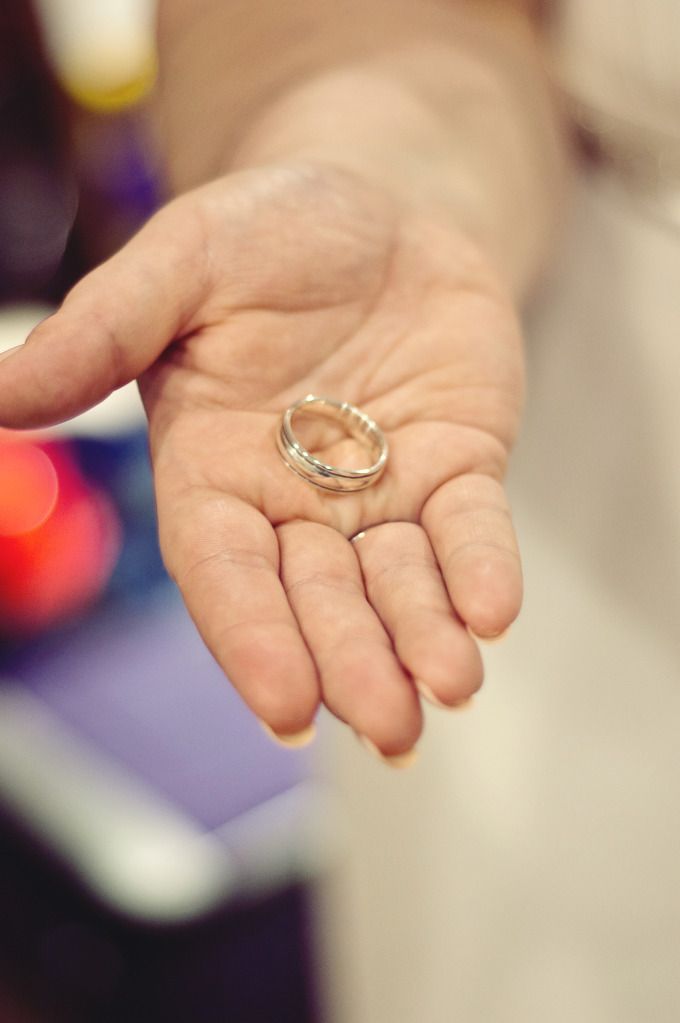 Stationery: My SIL made our invitations as her wedding gift to us; we got free postcards from Vistaprint for our RSVPs (only had to pay for shipping), I designed our programs on Microsoft Word and had them printed at Office Depot, and I found nice, generic thank you cards at Walmart that matched our colors for cheap. Cost = $37.52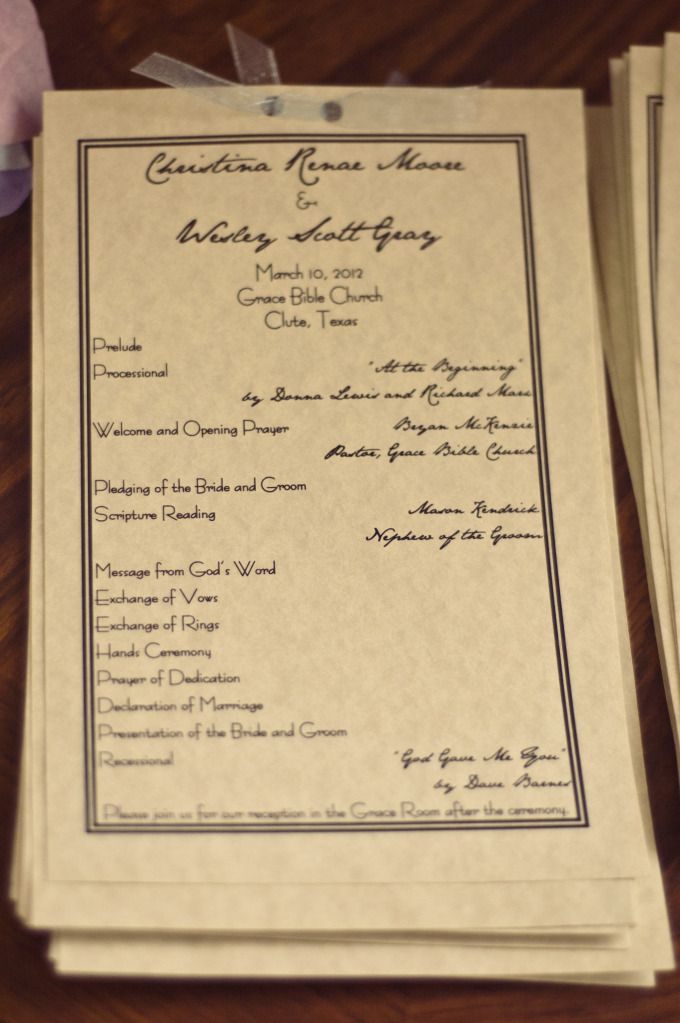 So the grand total for all of that: $2199.75
Not bad if I do say so myself.
TIPS:
If you have talented friends who want to help you out, LET THEM! We received so many gifts from others that we were quite thankful for those who gave us practical gifts toward our wedding. 
Love that super-expensive dress? Find it cheaper! Yes, my dress is a knock-off, and I took a chance on it, but I'm quite thankful that I did. You can find used dresses, you can rent dresses, or you can go to trunk sales. Just set your budget and STAY IN IT! Also, don't continue to look at dresses after you've found her. You'll just get dress envy and may end up spending more than you want. 
Youtube tutorials are your friends, whether it's makeup, hair, or DIY stuff.
Bounce ideas off of your PW friends--they're supportive, and they're not sick of hearing about you planning your wedding. 
Find inexpensive alternatives to venues, food, etc. If you don't want to spend a bunch of money on food, do not set your reception at meal times. By having an afternoon wedding, our cakes and punch were perfect "snacks" for our guests. 
With our honeymoon being less than $500, we were able to go well under our budget.  Hopefully these tips will help you figure out how to stay in a reasonable budget because it can be done!