a tall white girl named Mrs. Wong
Last updated on October 14, 2007 at 6:31 pm
|
I'm happy to report that our wedding was a success and we had a wonderful time! While there were definately some hiccups, DH and I have no regrets. The ceremony was wonderful and because DH knew I was worried that I would cry, he and his groomsmen put on matching aviator sunglasses as I began walking down the isle. So, instead of possible blubbering, I was cracking up as I walked down the isle. Our officiant barely keeping his voice from cracking and his hands from shaking only made me giggle more.

The banquet was a lot of fun and the food was amazing! I give a lot of thanks to our photographer who must have been struggling to keep up. As soon as the ceremony started 30 minutes late due to guests arriving late, the whole timeline was shot to hell. Nothing really followed it after that and I know it must have been frustrating for him. Thankfully, none of the guests were aware that the banquet was on the brink of chaos... just in my opinion.

Some photos from the day:
Us with our officiant, Lou.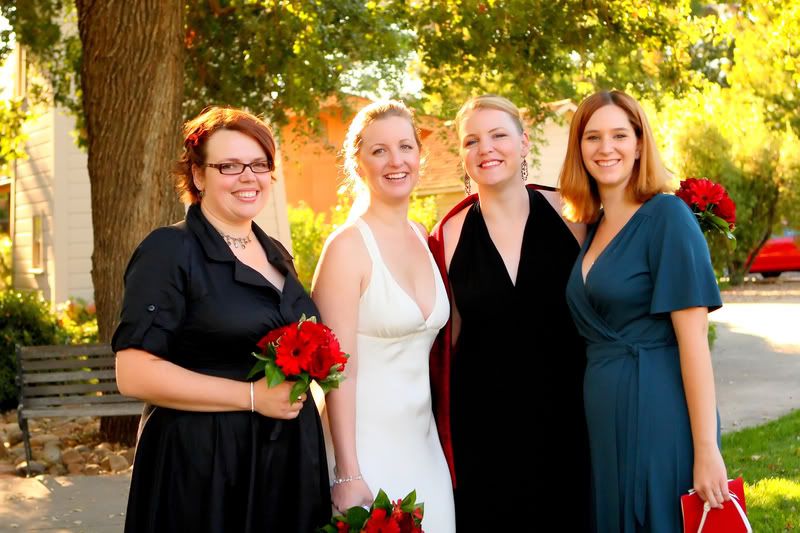 my BFF, me, my lil sister, and my FSIL.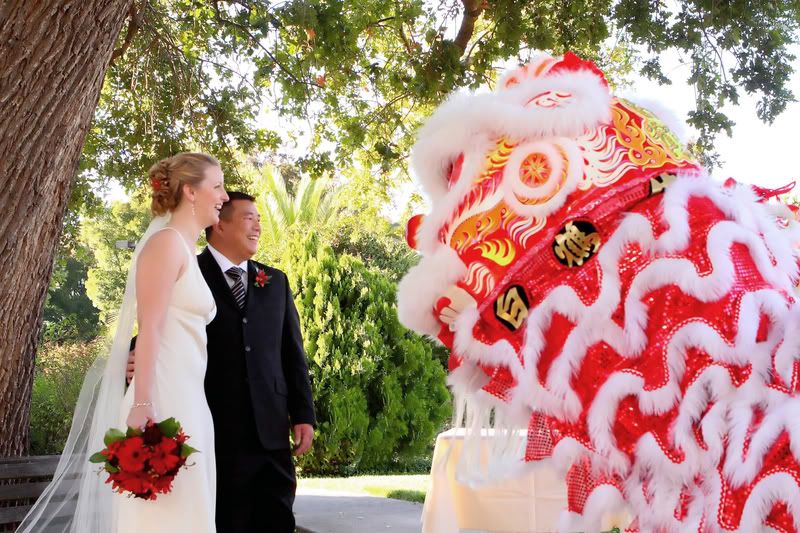 With our Lion dancers! DH's big request for our wedding day.
My girls and me.
The boys!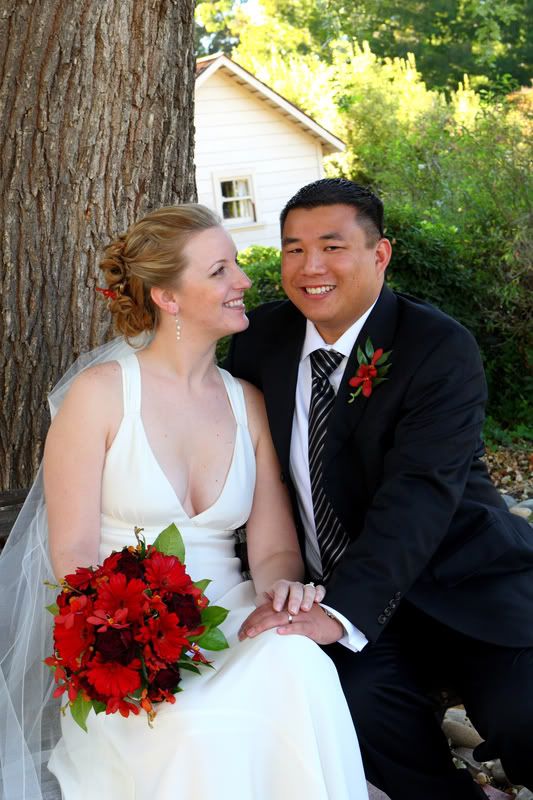 My advise from the day's experience:

Pay attention to where you will be walking. Moments before I walked down the isle, Dad and I walked past a rose bush that plucked my veil right off my head. When my dad asked if I wanted to go back and get it, I replied, "We've gone too far..."

Make lots of lists! And most importantly, make sure someone (other than you) is responsible for this. I would have been incredibly preoccupied with all of these details if I didn't have a friend as my DOC. She did wonderfully and I just wouldn't have had a fun day without her.

Last planning bits:

Our DIY centerpieces
Because we did the Chinese banquet thing, we couldn't have an elaborate centerpiece. It had to be simple and informational. I was inspired by mavie's centerpieces and made these: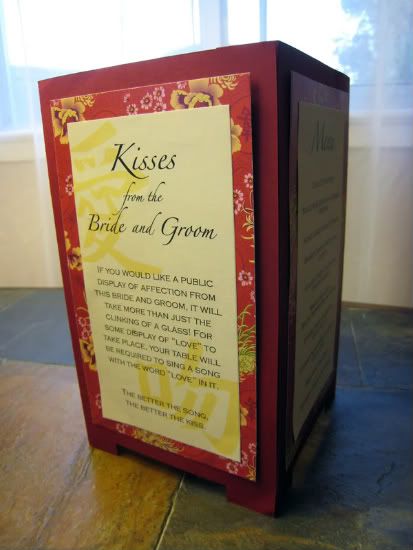 The other two panels were the table number and a short list of the guests seated at that table. The "kisses" panel was copied from another knottie, but I can't remember who. If someone knows, I'd appreciate the info so I can properly credit her.

It says:
"Kisses from the Bride and Groom. If you would like a public display of affection from this Bride and Groom, it will take more than just the clinking of a glass! For some display of 'love' to take place, your table will be required to sing a song with the word 'love' in it. The better the song, the better the kiss."

I also included Chinese characters for love, kiss, double happiness and my new last name.

These are our DIY Programs: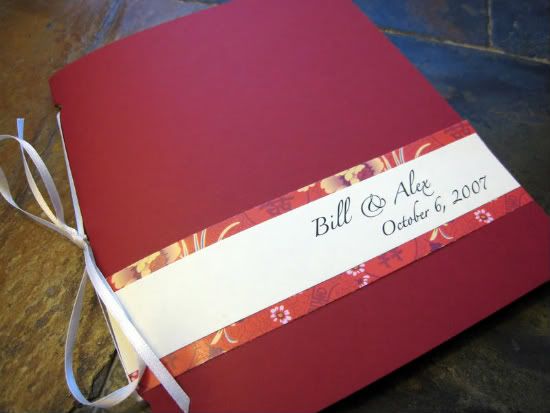 We used leftover cardstock and patterned paper from my invitations for the cover. The insides were printed on plain ivory paper thru Kinkos. The ribbon is just that really cheap 1/8" ribbon you can get at Michael's for $.50 a spool. Total cost for 100 programs was about $70.

The information inside the program included a list of all members of the wedding party and their relationship to DH and myself, the ceremony music and info, explanations of the Chinese tea ceremony, explanations of the symbolism in the banquet food, a couple of sudoku puzzles and a personalized crossword puzzle.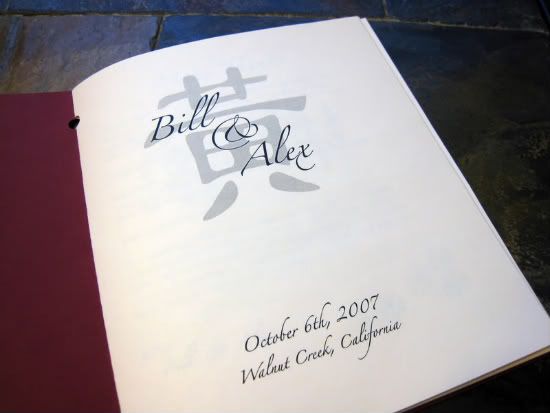 I was really happy with how they turned out and we received a lot of complements. In hindsight, I wish I didn't put the answers to the crossword puzzle in the program. It could have been a fun game to decipher during the banquet. Oh well.