BOTW--seriously?!
Last updated on January 29, 2013 at 2:48 pm
|
I woke up one morning to an email stating I had a new badge, and it was one that I never expected so soon after getting married.  Going to the boards, I found this post stickied: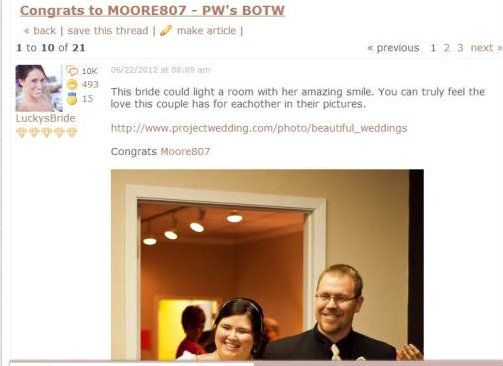 You have no idea how honored I feel to receive this.  My wedding was very modest by many people's standards, and to get Bio of the Week was simply amazing.  Thank you to a wonderful community!