My Surprise Bridal Shower
Last updated on August 2, 2013 at 11:49 am
|
---
My gorgeous & wonderful sister arranged a lovely girlie day for us with our Mom and my two closest friends from England.
We had our nails done with some bubbly and then went out for lunch and a few cocktails.  In the evening she had arranged for us to visit a friend on her acreage for dinner.  As I walked in the house I was suddenly surrounded by all my lovely friends - a complete surprise!!
After a couple of glasses of wine it was time for toilet roll wedding dresses - I'm not sure why I ended up looking like Bugs Bunny!! It was slightly unfair however because the team that was dressing my friend Anna (on the left) had a professional seamstress, which is why she looks amazing and I look like an idiot!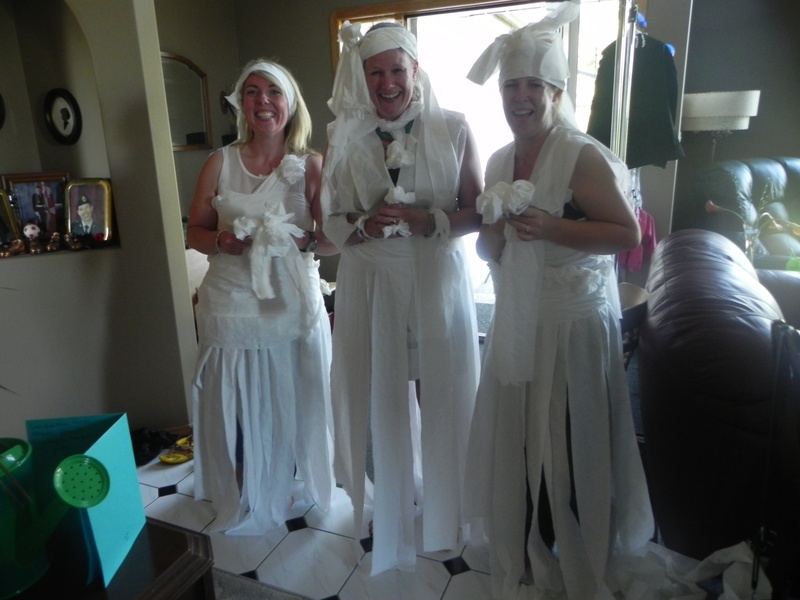 After the humiliation of the dresses, they decided it was time to just humiliate me!!  The ladies asked me questions about Chris and if I got the answer wrong I had to put a huge piece of bubble gum in my mouth - of course pretty much every answer I gave was "wrong" so I - once again - ended up looking like a complete idiot!!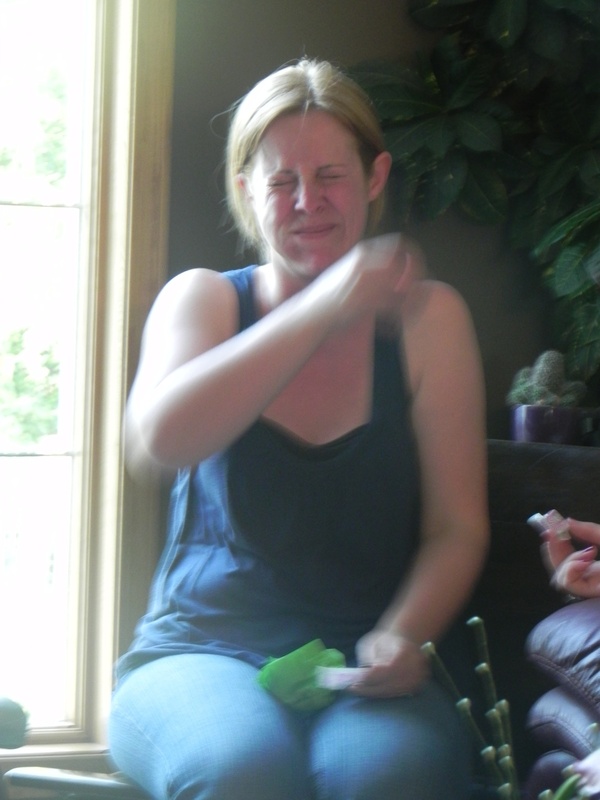 After lots of hilarious stories it was pressie time. If anyone doesn't know, Chris and I moved into a brand new house last year so our back yard is currently mud instead of grass. These lovely ladies (and their husbands of course) put together a gorgeous gift with everything I need to get my yard finished - including a watering can full of 'seed money' to get the grass done!! They are such amazing friends.