"The Dressings" NON PRO PICS
Last updated on August 6, 2013 at 8:00 pm
|
So, -finaly- I'm continuing my recap with "the dressings part"
Like I've said, in Cyprus the bride and groom getting ready is a whole ritual on its own.  Family and close friends gather in each ones house to get them ready for the big day. It's all done under the sounds of traditional music.
This is mine:
After getting hair and makeup done I went upstairs to get my dress on. 
The musicians came dressed in traditional folclore Cyprus uniforms and it was time for me to come downstairs were friends and family were waiting.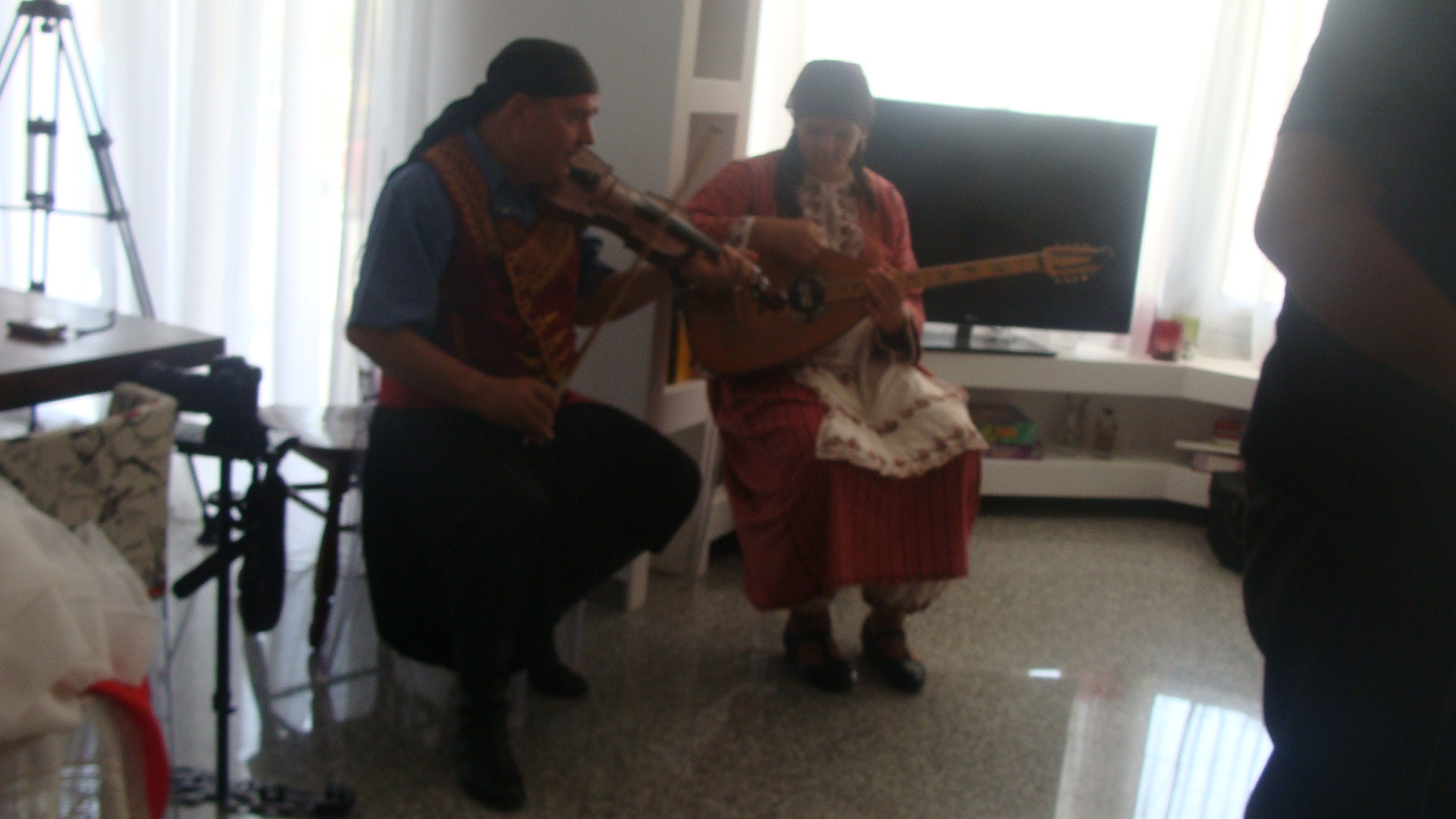 The whole thing is done following the lyrics of the traditional wedding song.
First, friends and family danced in frond of me the  traditional straw basket with my shoes, the accessories, the perfume, the veil, anything that completes the bridal look and also the red cloth. Then my two MOH helped put the final touches of my bridal look, like lipstick, accessories veil ect. I wrote the names of my single friends on the bottom of my shoe. This is done so "that they would quickly follow in the brides footsteps and find their significant other". [At the end of the day those whose names that are no longer visible is believed that will get married very soon (like the bouquet toss)].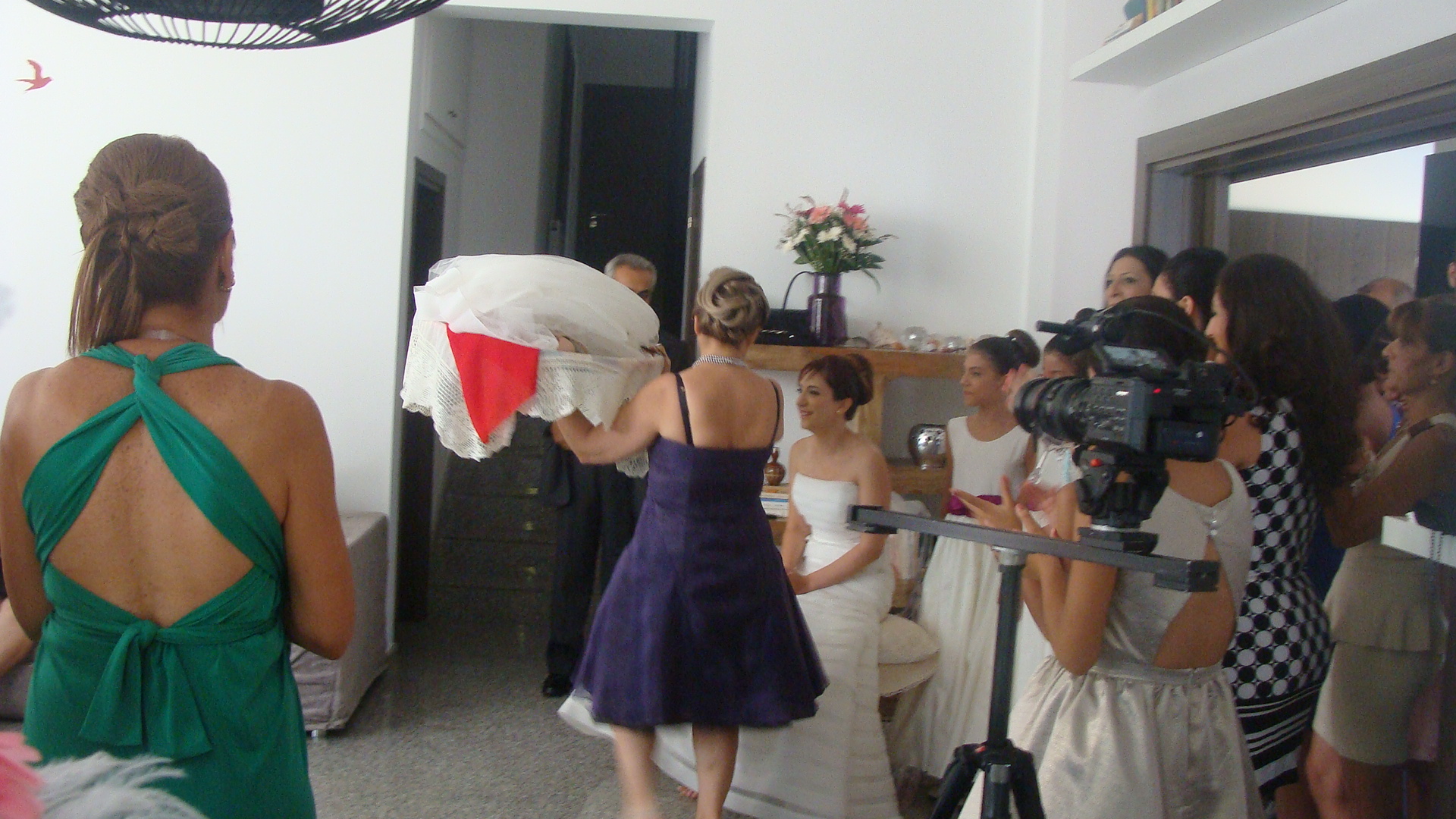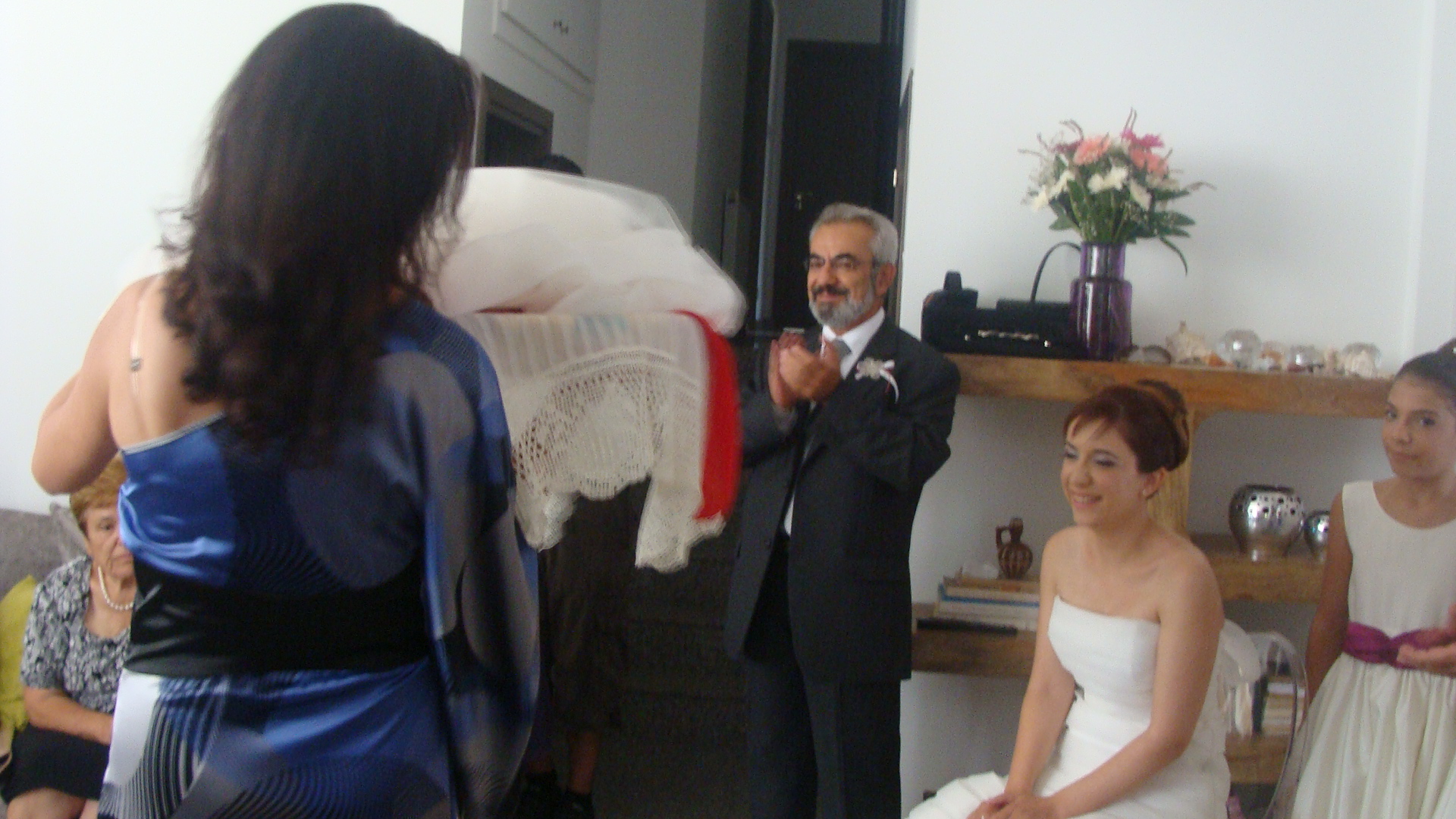 writing on my shoes
 And my MOHs puting them on
Then came time for my mother, father, godmother and other relatives to "smoke" me (I don't know how else to say it in English) to cleanse the bad energies. It's done with olive leaves blessed by the church.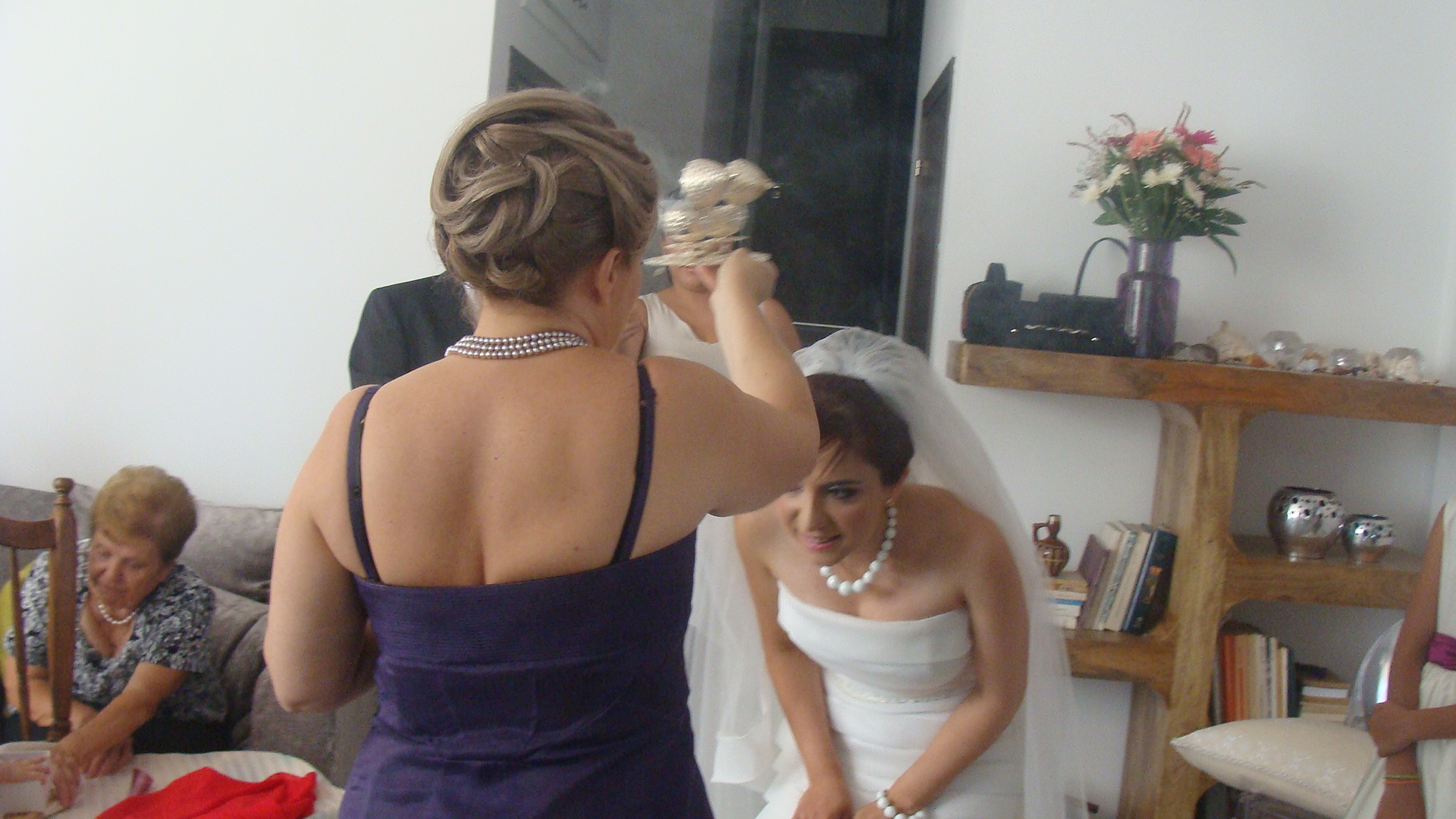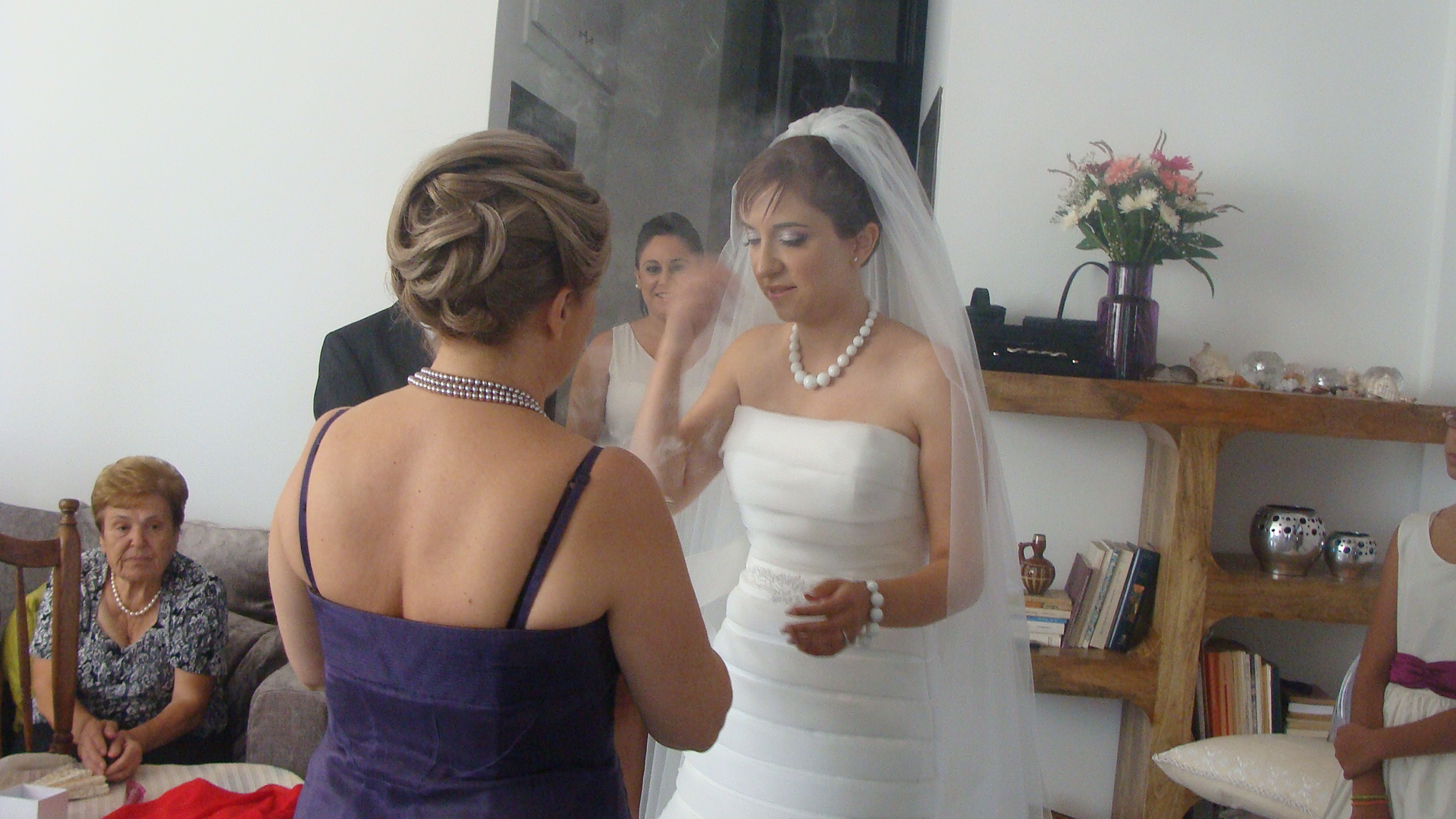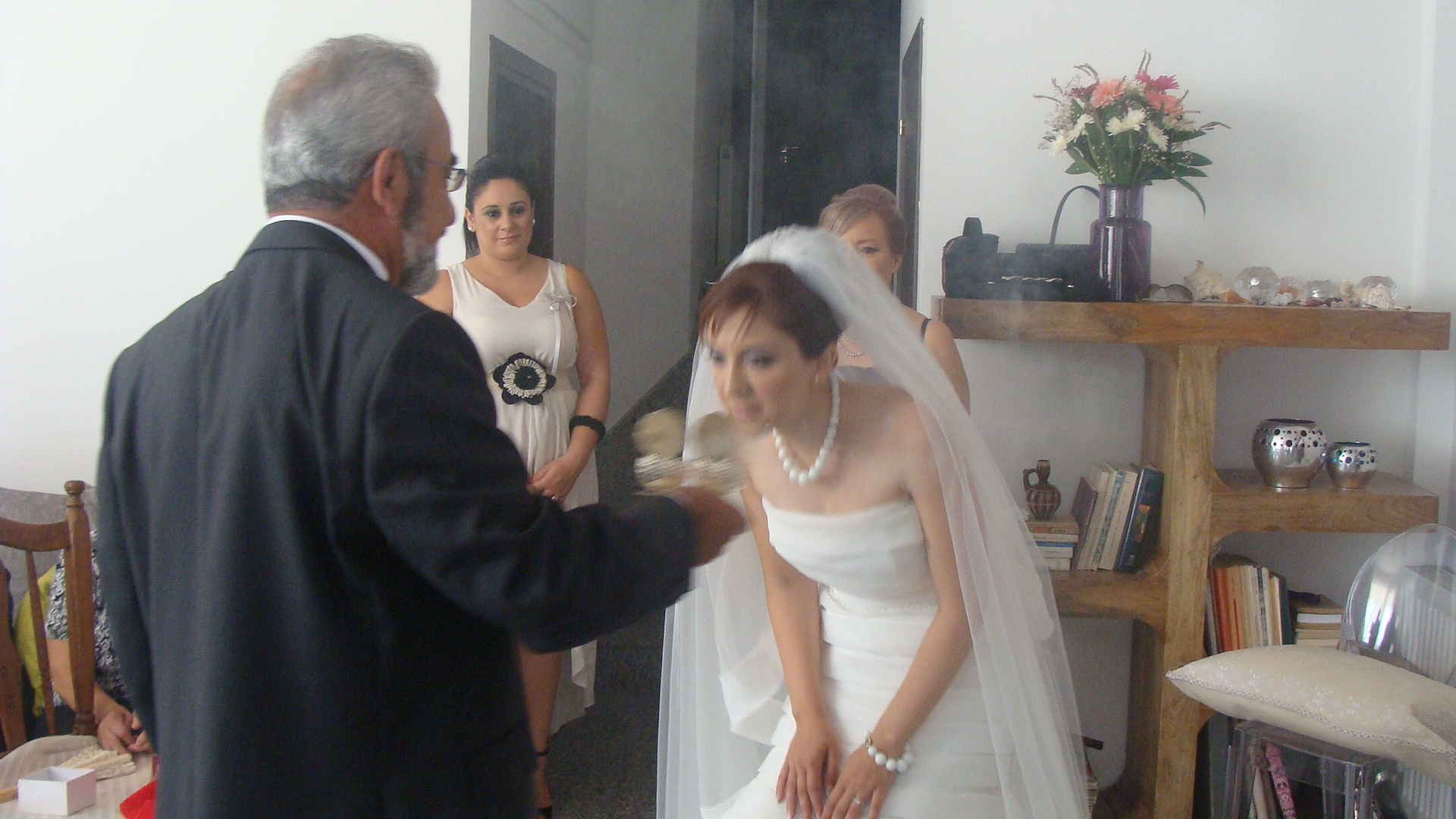 And then to do the red cloth ritual that is done for good luck and fertility. They make the sign of the cross with it and then tie it three times around my waist.
And that's it!
And then it was time for dancing and silly pics before heading to the church and getting married!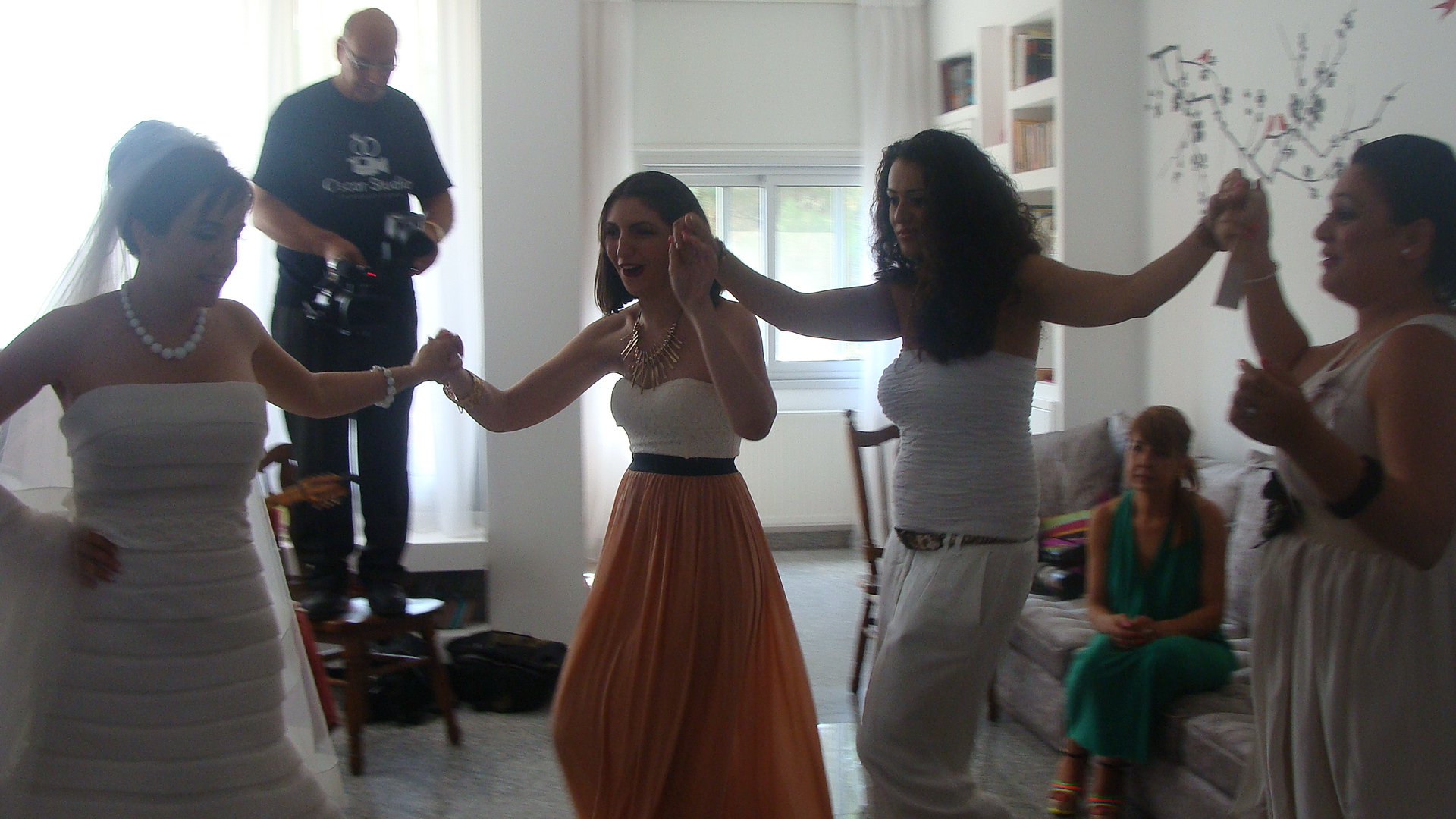 Me and my dad acting silly..
And... me and my furbabies!