10 Bucket-List Honeymoon Ideas
These are some beautiful places!!!
1.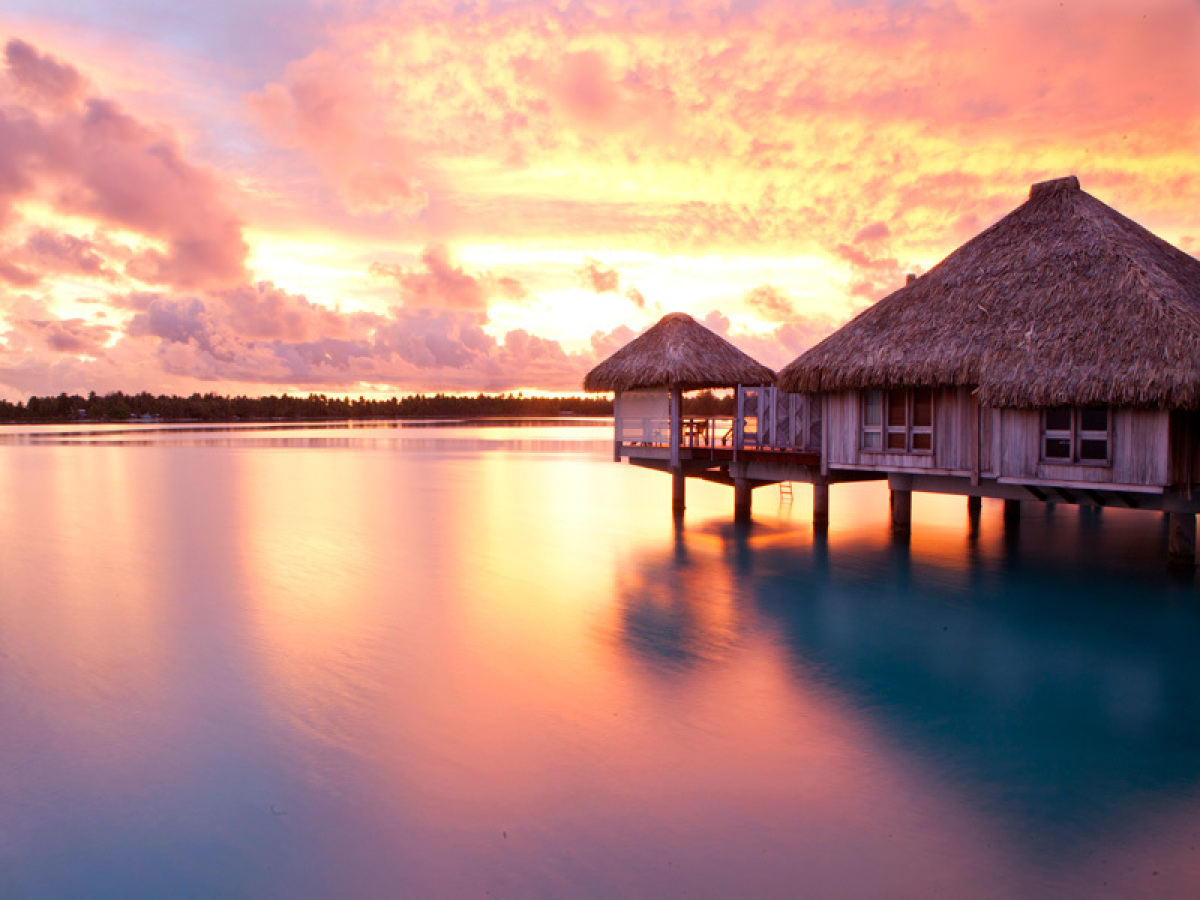 Stay in an Overwater Bungalow in Bora Bora
You'll probably never want to leave (ever) when you set foot in your villa at The St. Regis Bora Bora Resort. Personal butlers will deliver whatever your heart desires and swimming is as easy as diving off the swim platform into the clear bathlike waters below. If you do emerge, the resort's sprawling grounds, made smaller with beach-cruiser bikes, are lush and fringed with palm trees and beaches. The spa is tucked away on an island in the middle of its own lagoon, where tropical fish and corals were raised in a protected environment, making it an ideal snorkel spot.
2.
Dive the South Pacific in Fiji
Described as a diver's paradise, Fiji's reefs are teeming with an underwater parade of hammerheads, turtles, mantas ... you name it. But you don't have to be certified to get in on the action: shallow depths mean snorkelers can also take in the same amazing sights, like coral in every color of the rainbow. For an ultra-romantic topside escapade, stay at in a beachfront bure (bungalow) at private-island resort The Wakaya Club & Spa.
3.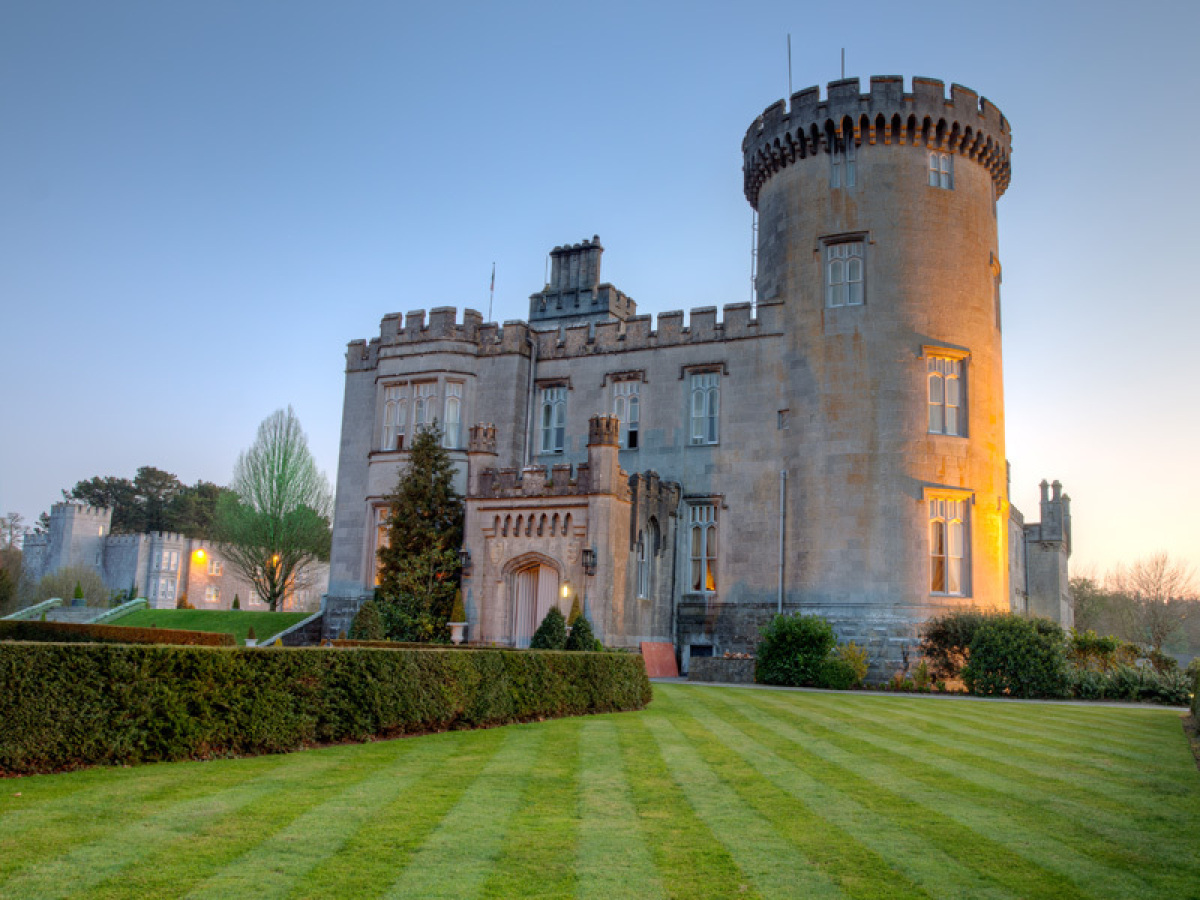 Make Like Royalty in Ireland
Even if you're not Will and Kate, you can still act like royals on your honeymoon and the Emerald Isle offers just the place: Dromoland Castle in County Clare. Cozy up in the Honeymoon Suite's drawing room, with a couch, daybed, dining table, flat-screen TV and chandelier. The upstairs bedroom (yes, upstairs) is perched in a turret overlooking the ivy-covered castle below, while the adjoining bath has a blissfully oversize tub, perfect for two.
4.
Bike Down a Volcano in Hawaii
Riding a bike in Maui might not seem extraordinary — until you consider the route is an adrenalin-pumping, 6,000-foot plunge down the outside of Haleakala volcano. (And you don't have to be in Tour de France shape to make the ride.) Of the nine companies that offer volcano bike trips, Haleakala Bike Co. offers the freedom to ride the route at your own pace rather than with a tightly packed guided group. Even with the 1:30 AM call-time, all it takes is one amazing Haleakala sunrise from the 10,000-foot summit to see why the ancient Hawaiians called this mountain "House of the Sun." Stay at luxe Ritz-Carlton, Kapalua, and post-ride you can soothe your muscles with a massage at the spa.
Posted on July 26, 2013 at 1:29 pm