Here are some that I really liked from this past weekend of dress shopping.  I tried on several but these were really the only ones I would actually consider.  
I hope it's not an overshare for you all.  I have been really excited about this part of it and nervous since I am really missing my mom through all of this but I hope you don't mind me sharing and getting your opinions and comments.
This one was my favorite of the day.  
Forgive my goofy smile on the one where I am bent down.  I was trying to bend over so she could reach my head to put the tiara on it and was cracking up.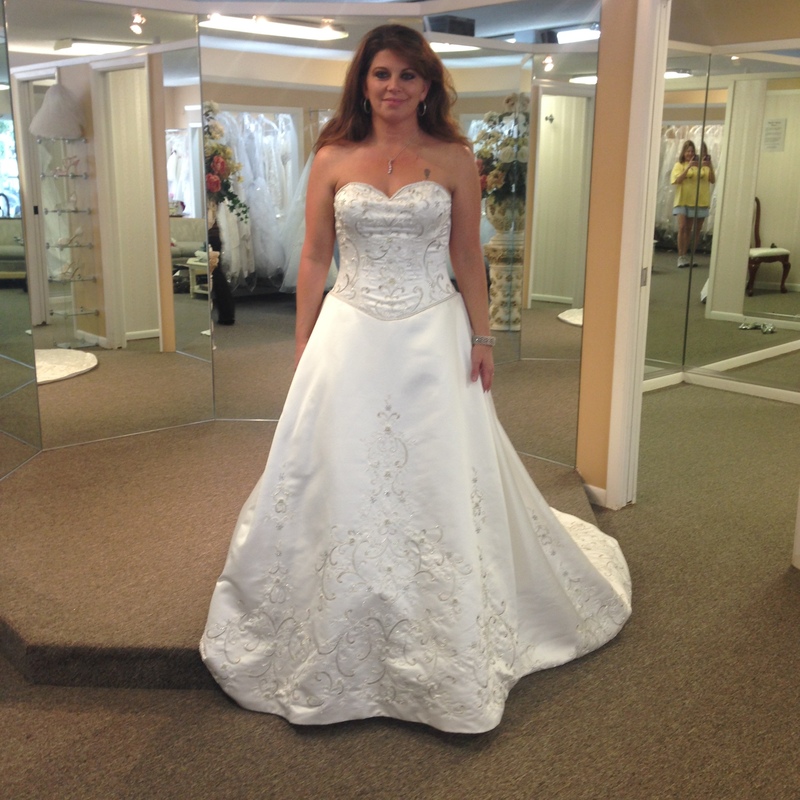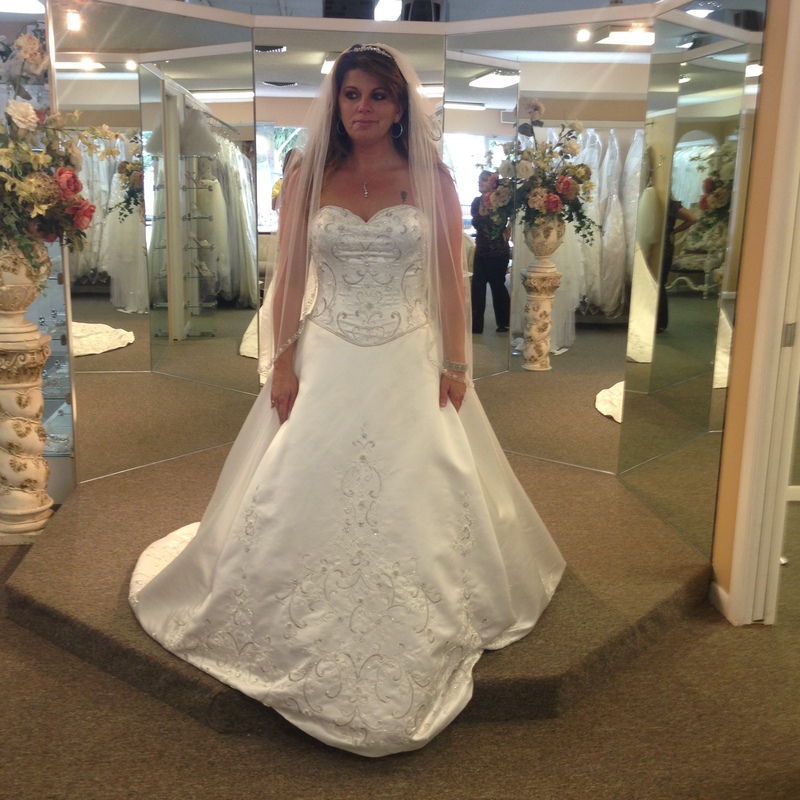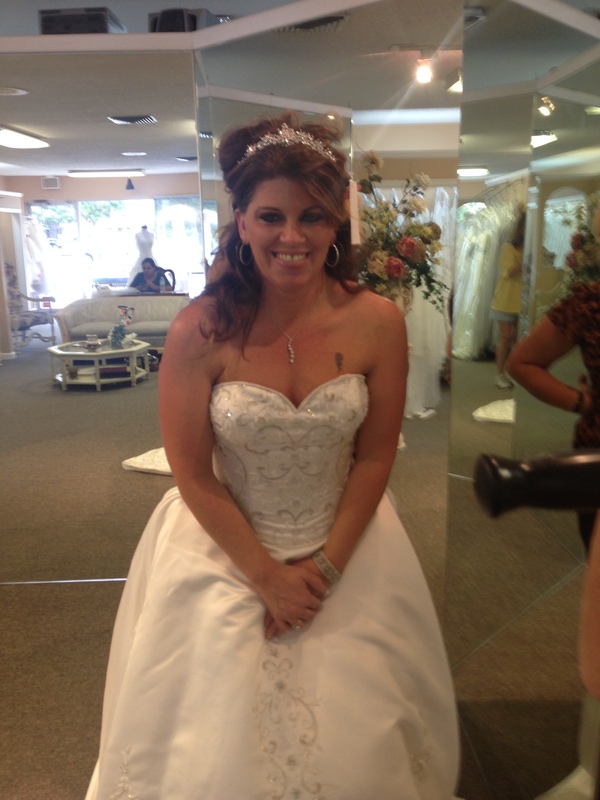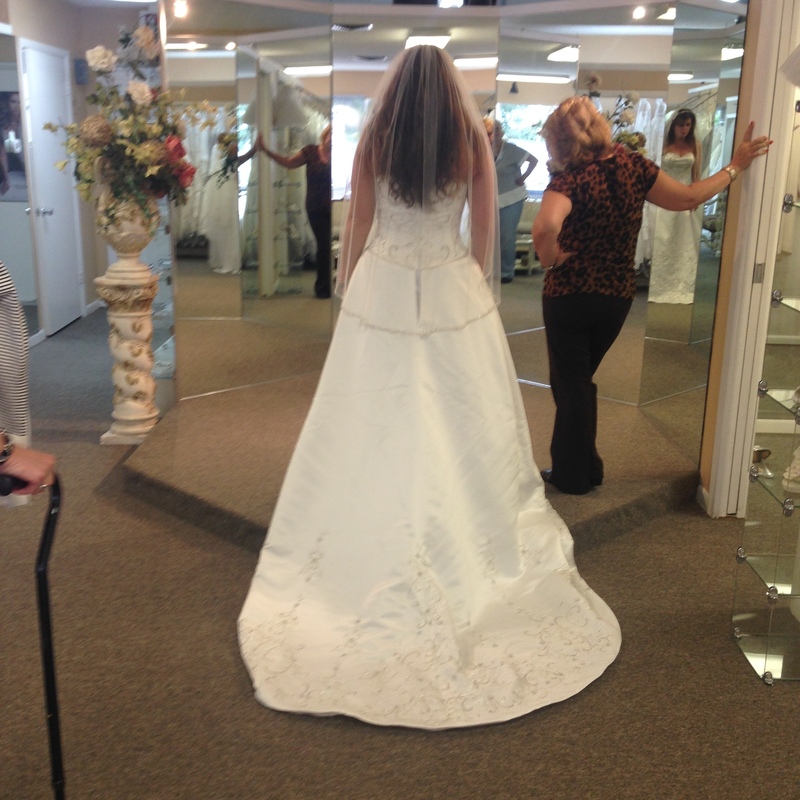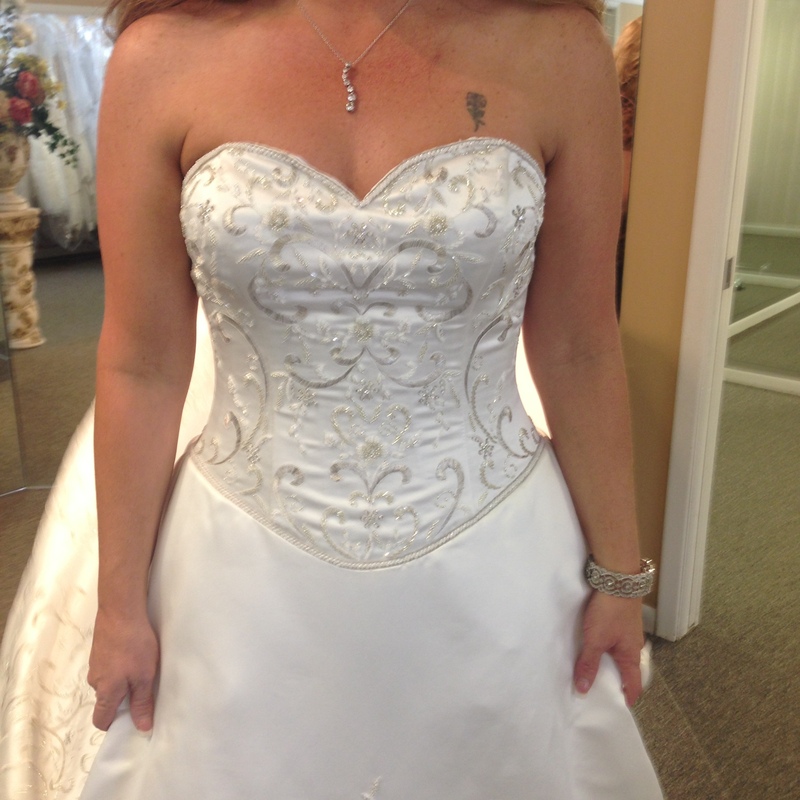 Posted on October 22, 2013 at 7:49 am