We are almost done with the wooden blocks for the table numbers.  We just have to paint them and then I have to deliver them to my BM.  I also just did a rough draft of her wedding programs. 
Here they are:
(All table numbers in my styrofoam wreath)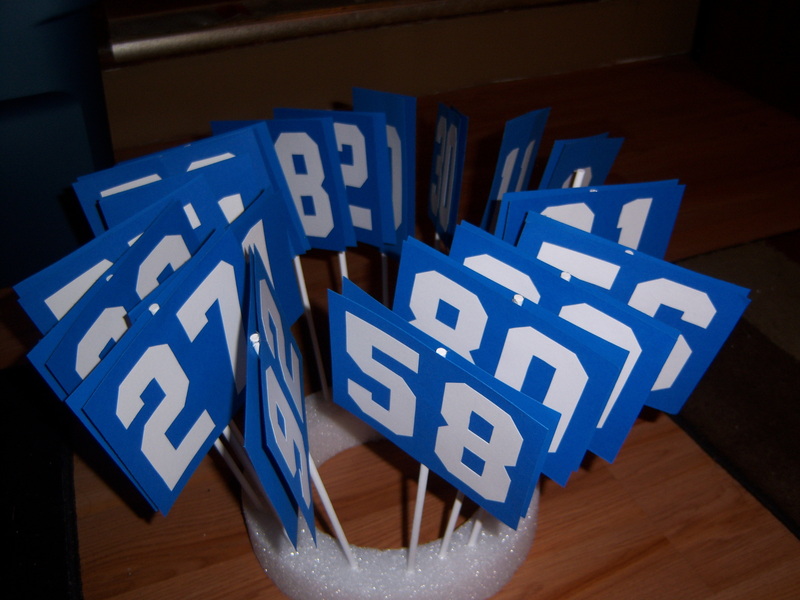 Almost done!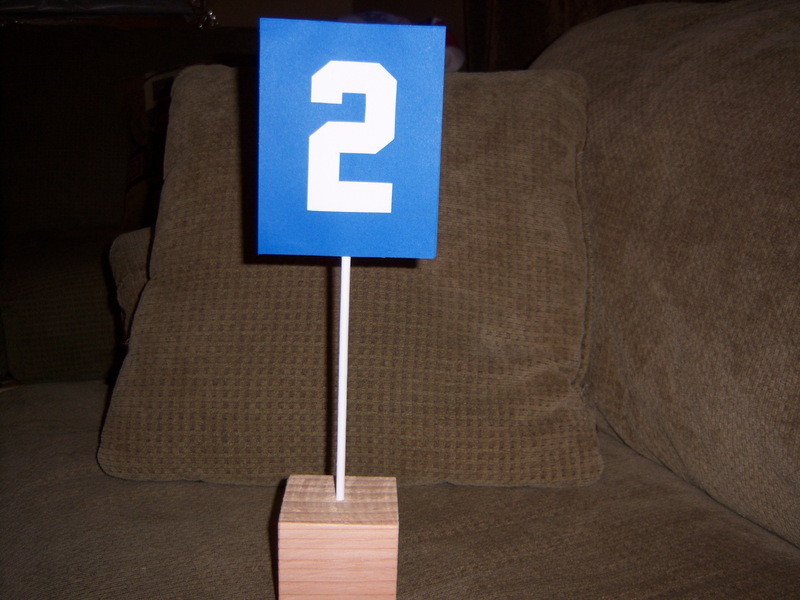 Here are her programs and also a rough draft of the escort cards that I created.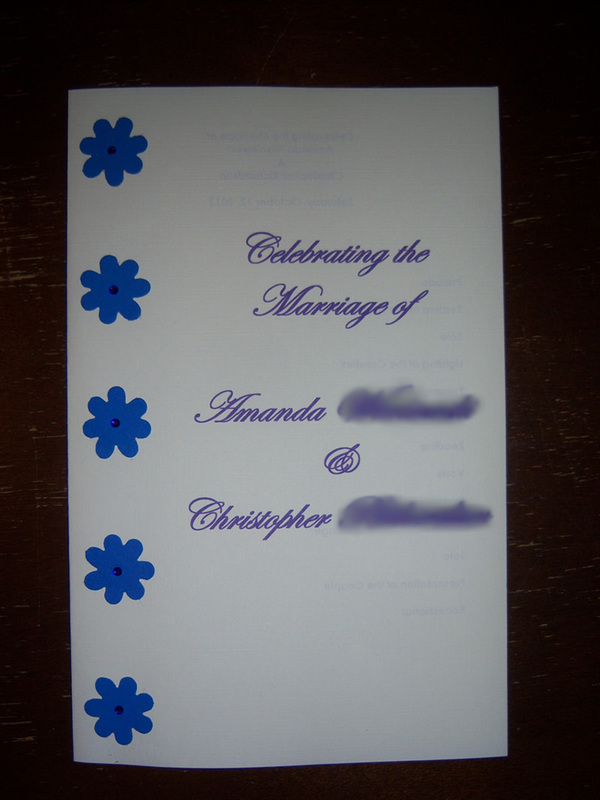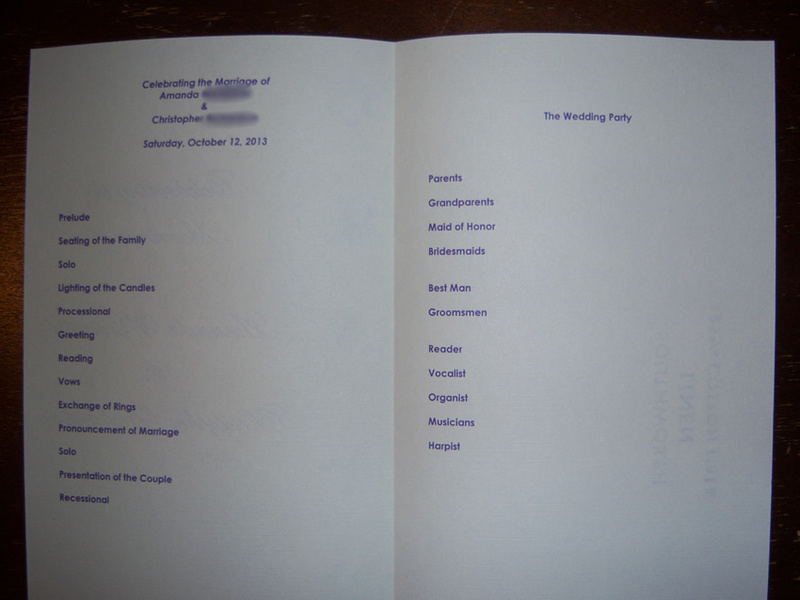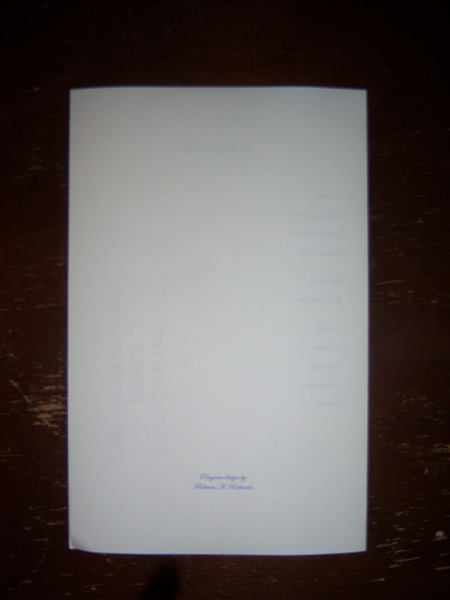 Posted on September 4, 2013 at 12:29 am