Hey all
A couple of weeks ago I went to VEGAS for my friend's bachelorette. She's getting married in October but decided to do her bachelorette nice and early…give us time for another one closer to home lol
We had such a great time. The weather was fab, the shopping was awesome, the casinos were CRAZY… its such a surreal world…no clocks, no windows, oxygen pumped in to make everyone lively and awake, set up like a never ending maze. Insane. I felt like I was in a movie the whole weekend lol
We went to see "The Thunder from Down Under" and it was AMAING!!! A total "Magic Mike" show. The guys really knew how to make it entertaining. It's a Chippendale type show so no full nudity, perfect combo for the good and bad girls haha They were so fun to watch and we ended up chatting to a few after there last show of the night and so nice as well. Nothing better than gorgeous guys with Australian accents lol I was a VERY well behave married lady.
I had never been to Vegas before so it was an amazing experience. We saw so many bachelorettes, bachelors and brides running around the strip. So much fun!!! I didnt know any of the other girls c\going other than the bachelorette, so i was a bit nervous gogin away for a d\few days with virtual strangers but it turned out to be an amazing group of people and we had such a GREAT time. 
Just wanted to share :)
Getting my gambling on…no big wins but I didn't lose anything either.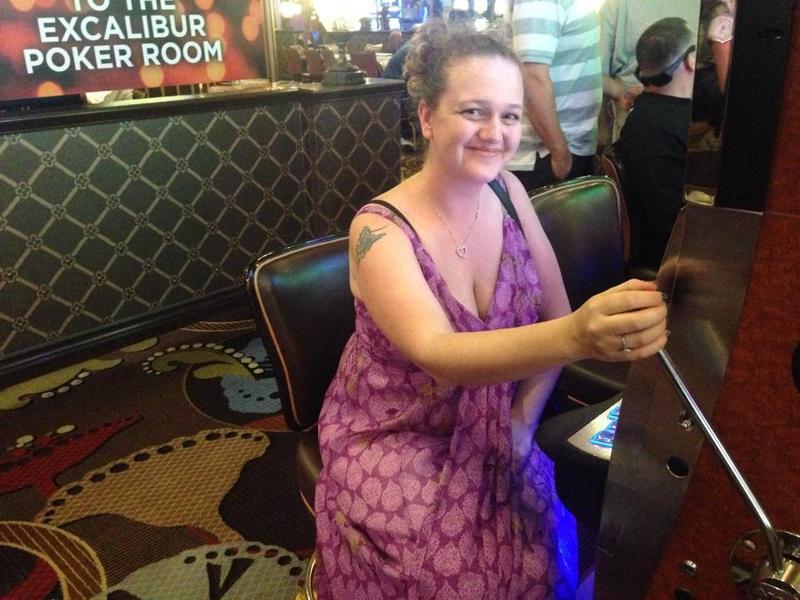 The beautiful bachelorette and I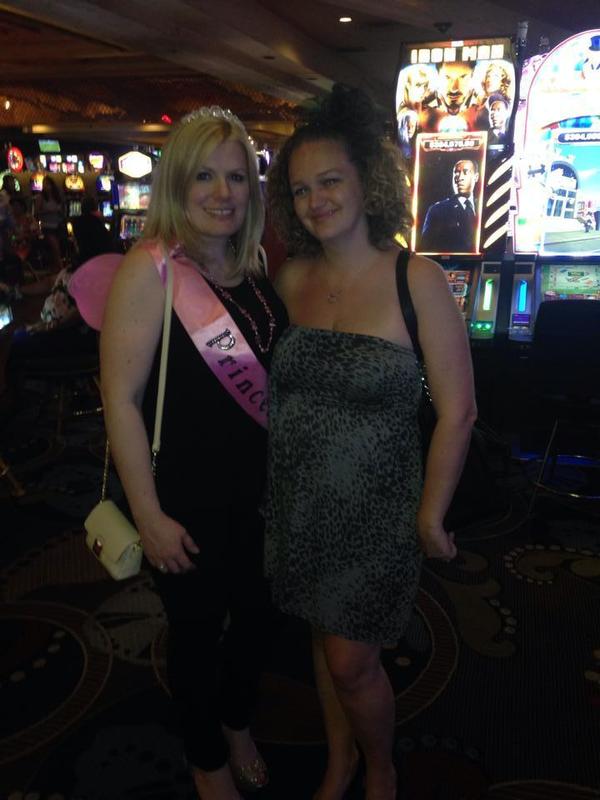 The delicious Aussies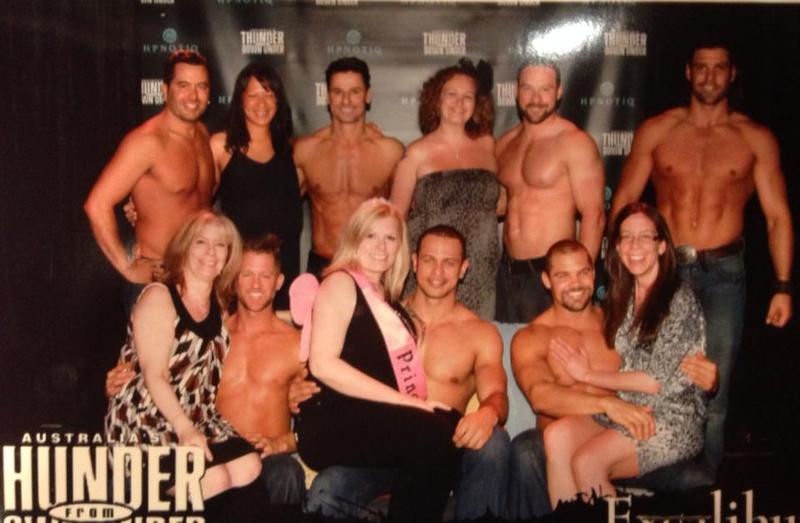 Posted on May 16, 2014 at 11:24 am