Bridal gown shopping continued.
This dress was picked out by my sister once the consultant had brought us everything that was within my budget (which sadly wasn't much).  
She asked if I would try this on and I didn't think I was going to like it but surprisingly I did.  I'm not over the top for it but I thought it was very pretty.  The pictures don't really do any of the dresses a lot of justice since you can't see the sparkle etc. in the pictures.  Anyway we had a lot of fun.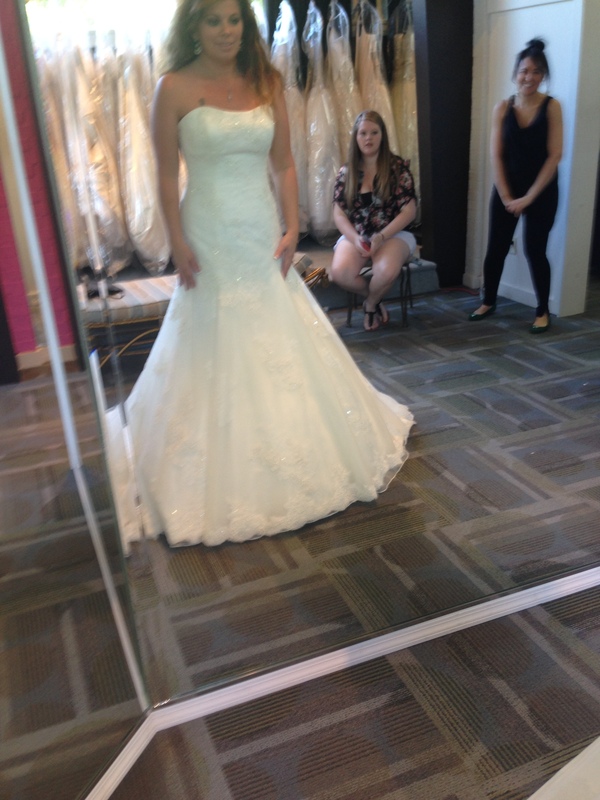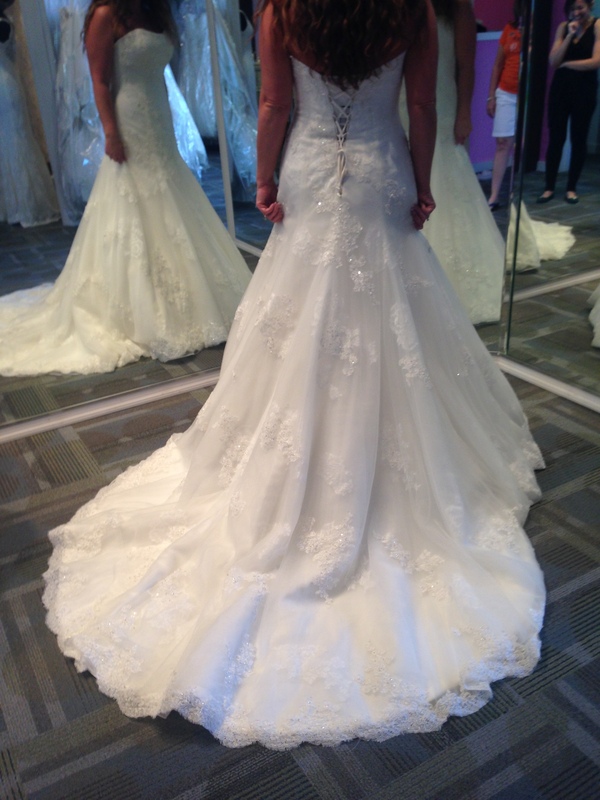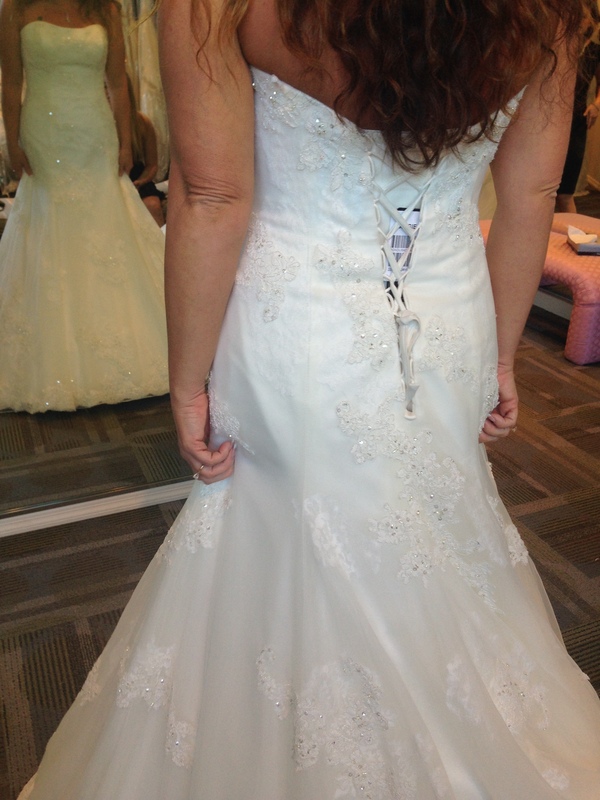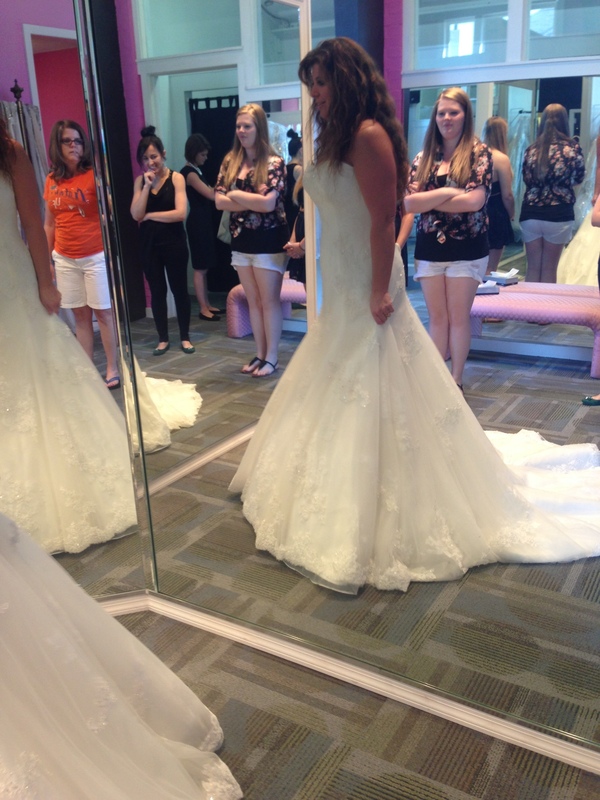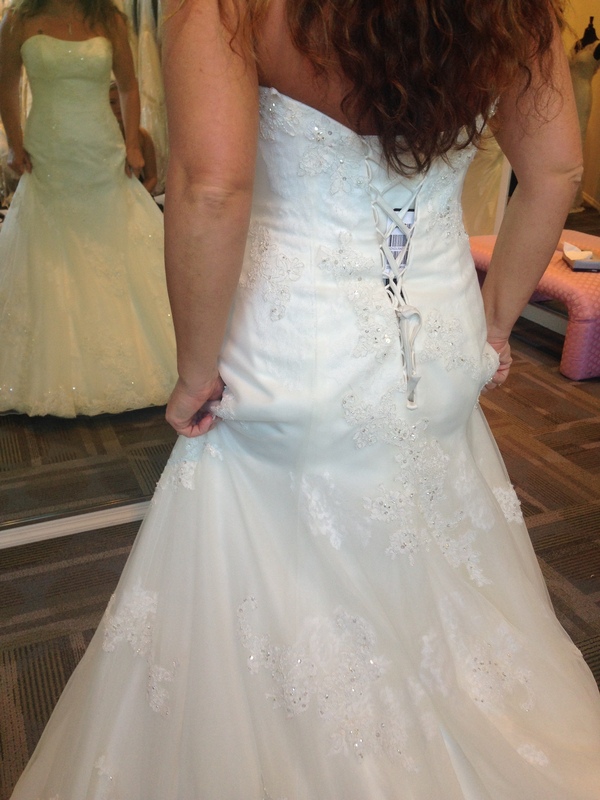 Posted on October 18, 2013 at 3:04 pm