Brides against Breast Cancer~Jasmine Wedding Gown
Beautiful Jasmine wedding gown Size 14, Ivory in color.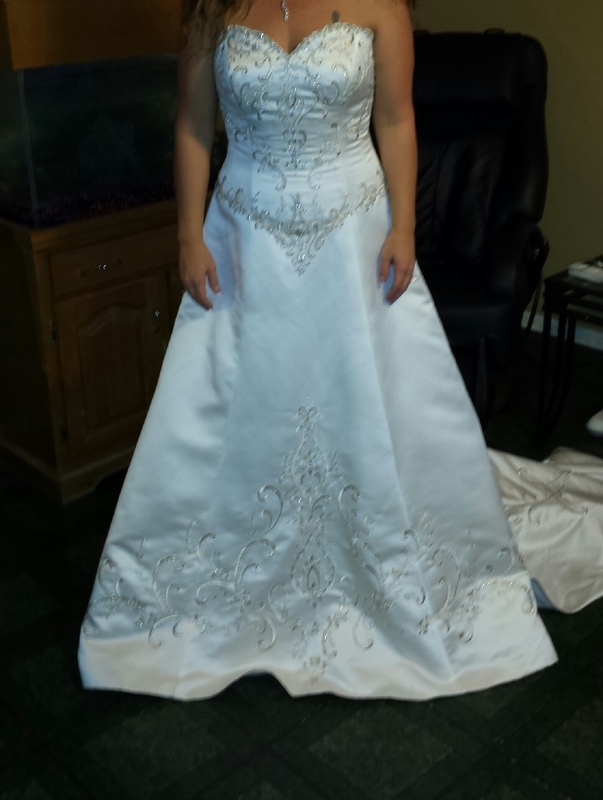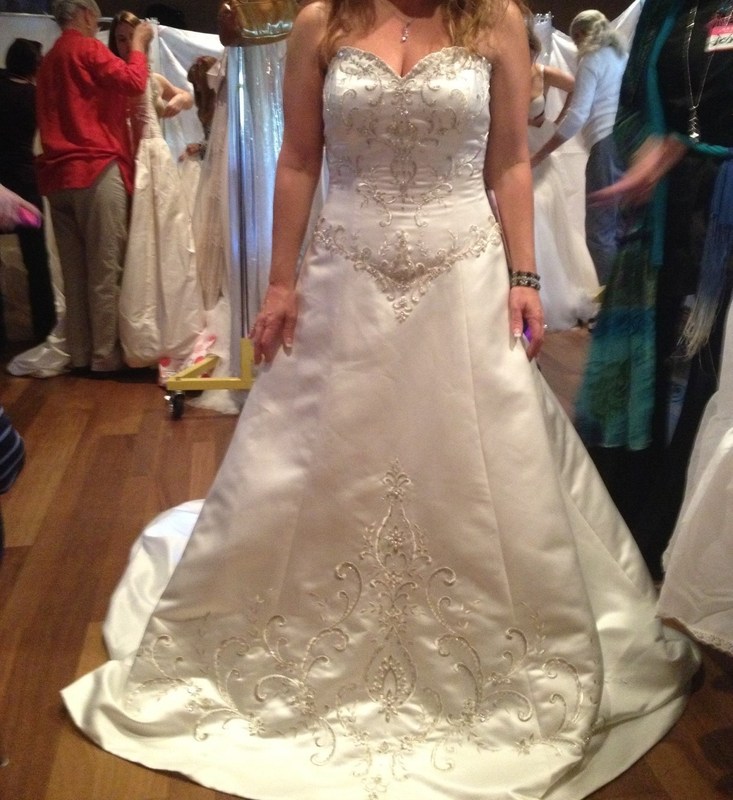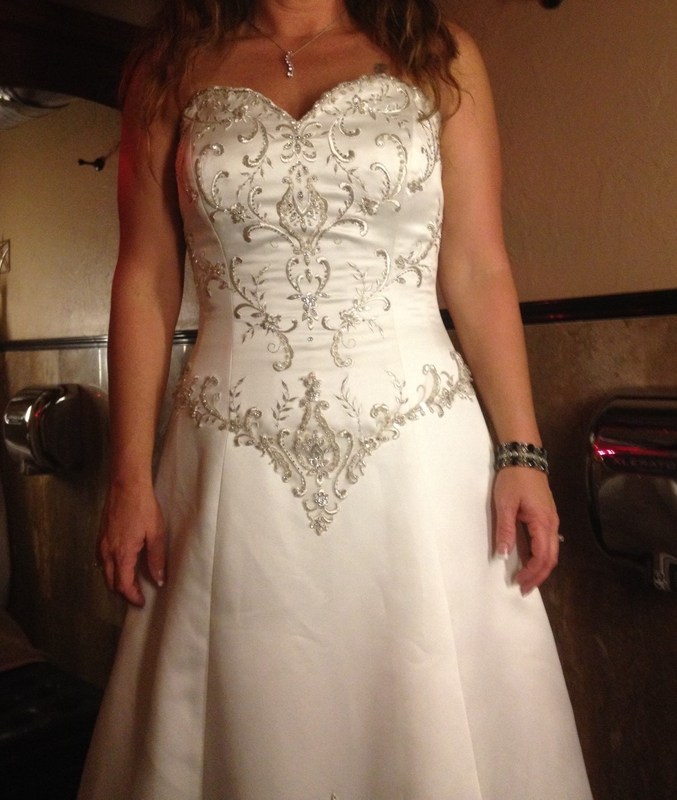 Retails for $1000 but only asking $550.00!
I purchased this dress at a Brides against Breast Cancer event last year.  I have never worn the dress other than trying it on and have since purchased a different dress that I feel is more flattering to my figure.  I think I got a little caught up in the moment but at least a portion of the proceeds went to a great cause.  
I paid $700.00 for the dress after taxes and making an additional donation of purchasing the pink breast cancer awareness bag which is of course included in the $550.00 asking price.
Please feel free to message me with any questions you may have.
Posted on March 26, 2014 at 10:50 am