Coolest Bride Arrival EVER!!!
I just came across the COOLEST wedding!!! I cant get many pics but go on this link to CHECK IT OUT
there are so many cool photos. hope you take a sec to look. 
The bride and her dad arrived on the beach by ZIPLINE....toooo cool!!! 
Quite a different take on the aisle walk. ♥♥♥ it!!!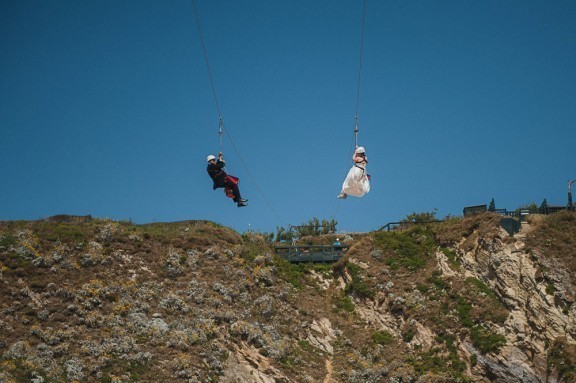 Posted on October 31, 2013 at 11:19 am