I went to the Lazaro trunk show this morning and found a beautiful dress, nothing I ever would have tried on myself. But I feel it's too early to commit. Is it? It's such a big purchase I'm just afraid of having buyers remorse. The 10% discount would be significant, which is why it is so tempting. But I have another trunk show to go to on the 30th.
Why is dress shopping so hard? how did you know it was time to decide?
Here are pics of my current top choice.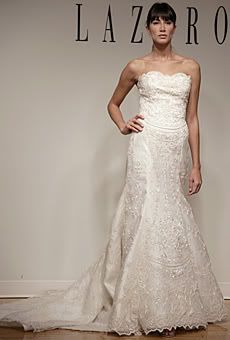 Posted on June 9, 2007 at 12:32 pm