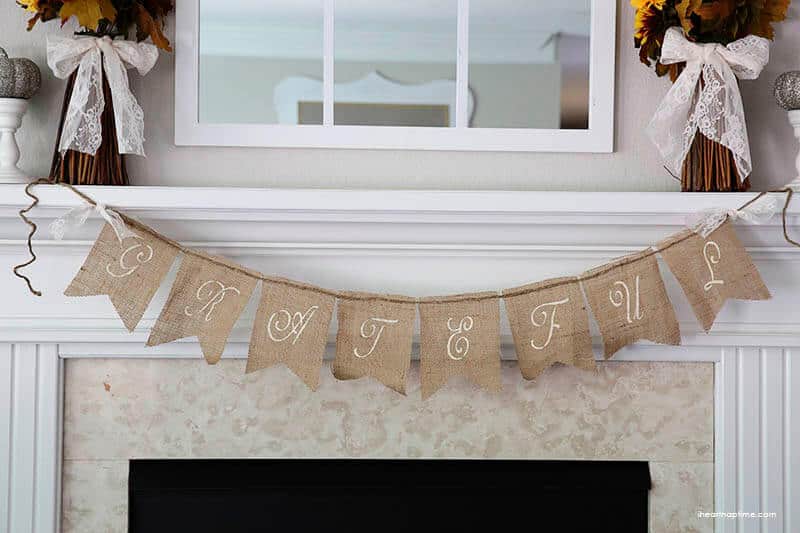 Supplies:
Banner template (free download HERE)
Scissors
Stencil
Paint and brush
Jute or twine
Hot glue gun
Instructions:
1. Print out your template and then cut out the flag. Then you can trace onto burlap. Then cut out your flags. You could also free hand this as well.
2. Stencil on your letters with a stencil brush and paint. Tip: Dab the brush onto a paper towel before brushing it onto the fabric so the paint doesn't go on too thick.
3. Hot glue a piece of jute across the top of the flags.
4. Tie the ends with lace and hang up on your mantel.
Super simple and easy to make!
Posted on April 15, 2014 at 4:50 pm