Hi Ladies
Well, sad news is I lost my grandmother's Pearl Necklace I was wearing it one day and I have no idea what happened and not going there or I will cry, but needless to say I need a necklace for my vow-renewals.
So, I am making my necklace and I thought I would share the pattern with all of you.
Please go to this website to get a detailed explanation. I am using the two needle method, but this can be done as a single needle method as well.
I should note that I have modified this pattern and I will create my pattern later to show you what I did. I will be adding a third lower drop and extending the length of the central pattern by 2. I also opted for a decorative closure vs using a beaded due to risk of wearing on the silk thread.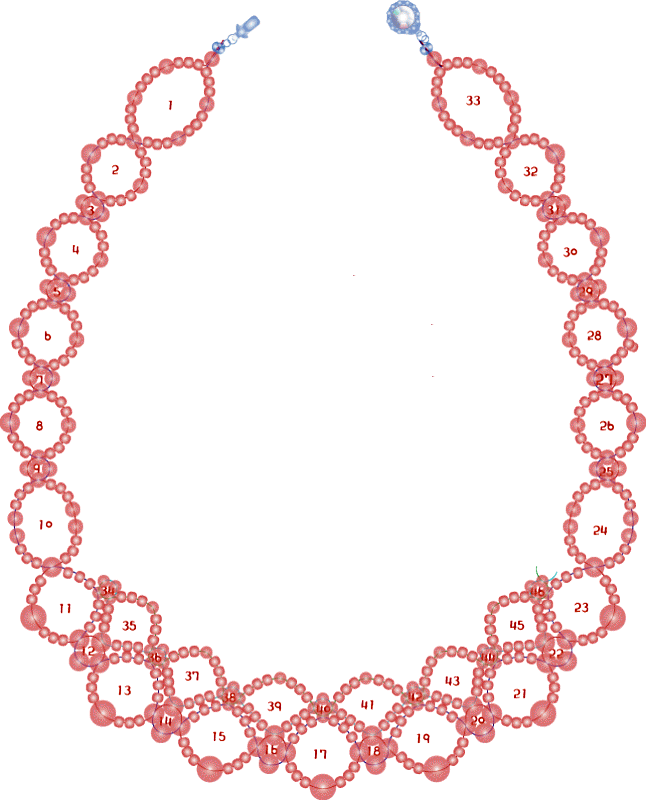 Posted on January 29, 2013 at 9:44 pm