DIY: Seating plan organization!
Tools:
Your guest list

Your reception table layout

A poster board (or two, depending on how large your wedding is)

Re-positionable page markers from Post-It

Markers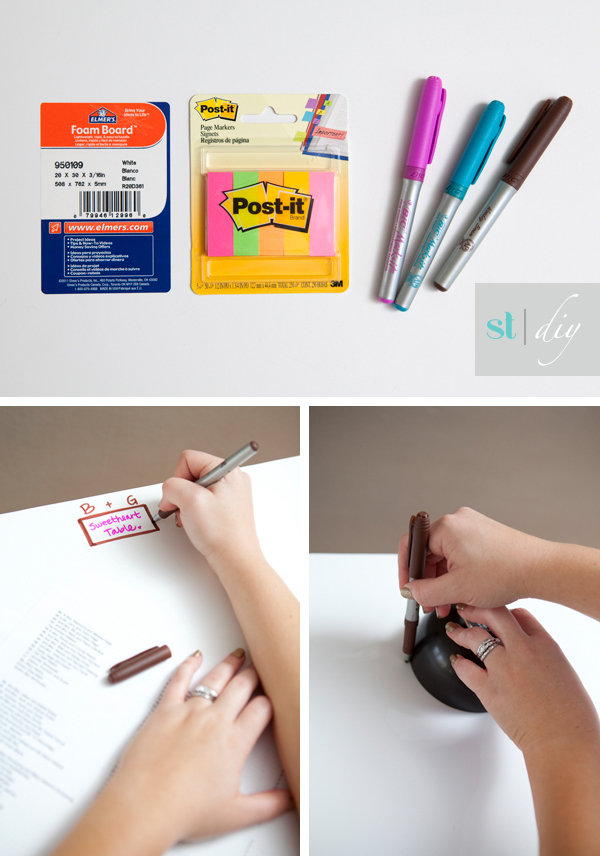 1. Start by drawing out your table arrangement for your reception, using multiple poster boards if needed.
3. Label all of your tables by number. 
4. Next, start writing each guest's name onto a Post-it and place that guest at their designated table. Use the different Post-It colors to help categorize your guests (your family, his family, friends and work colleagues).
The beauty of using Post-It page markers is that you can change your guests' placement as many times as you need...minus erasing and crossing out. Write the names out once and easily find a spot for everyone!
6. Before you know it, all the Post-Its will be gone, and your seating chart will finally be complete.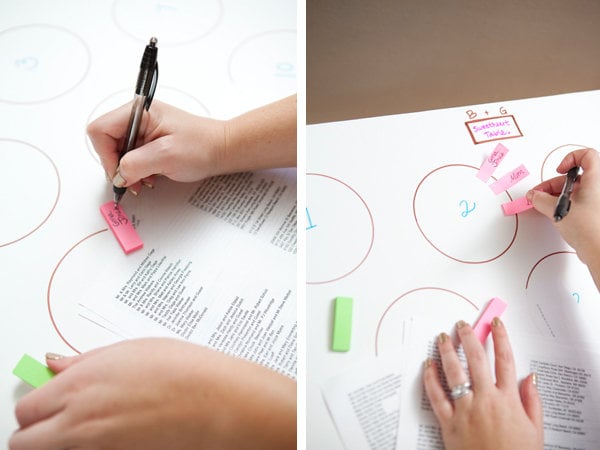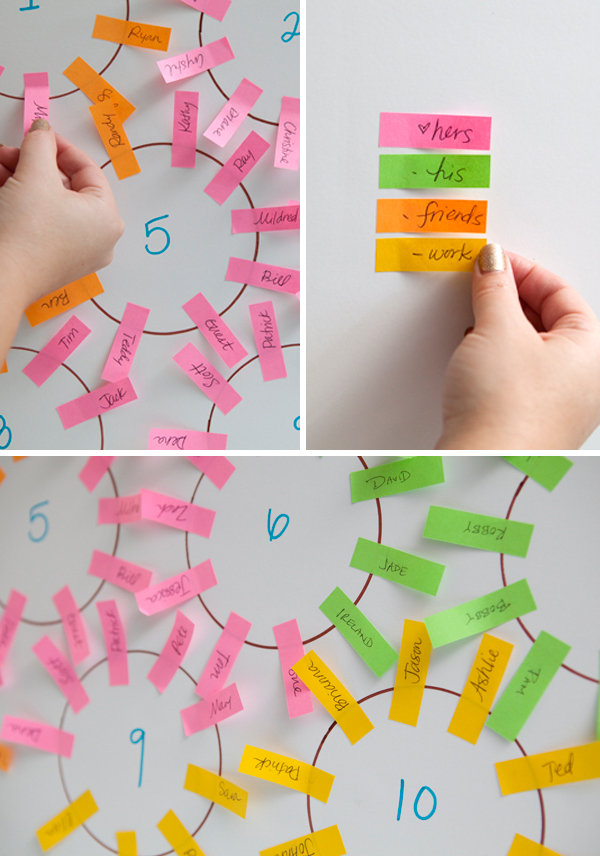 Posted on April 16, 2014 at 9:14 am