For sale: 4 Red Pomanders
I'm going in a slightly different direction  - so I have 4 of these red carnation pomanders for sale.  I spent $50 for just the 200 flowers (50 flowers per ball), so for the fully assembled set of pomanders I'm going to ask $60.  They are based off of a 4" foam ball, and are roughly the size of a volleyball as assembled.  I can take off the ribbon if you want.
PM me and let me know if you are interested.  I have a Paypal account so that would be the easiest.
:)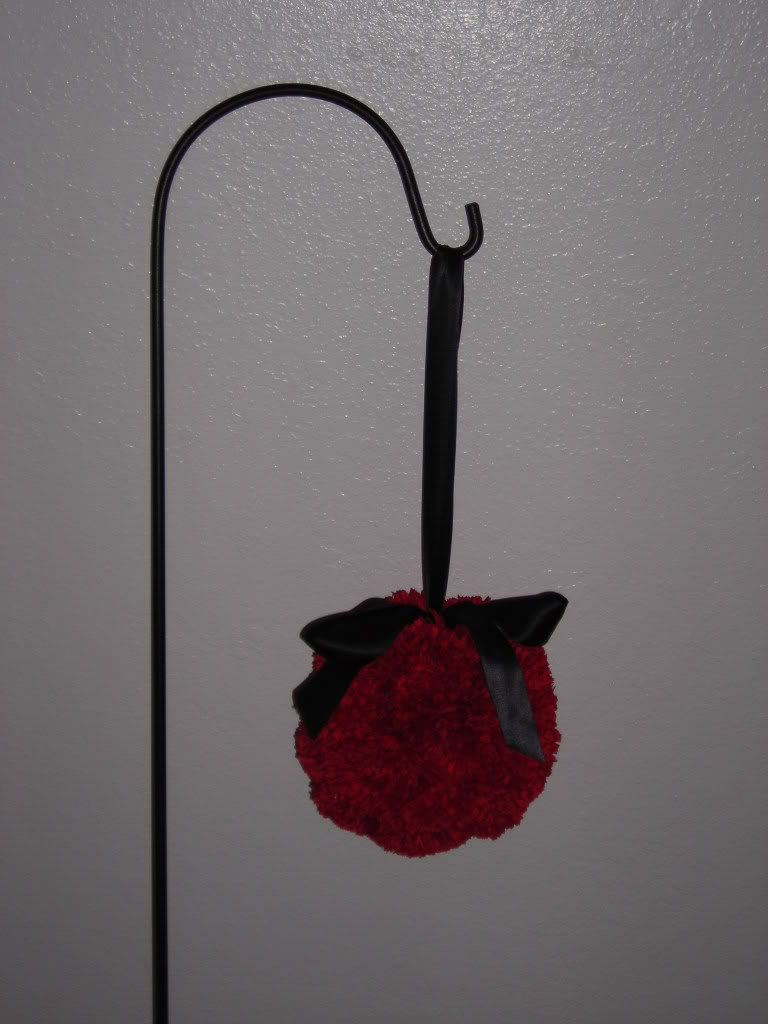 Posted on September 30, 2008 at 4:14 am