Getting things done! so excited!
I'm so excited on a role! I've gotten so much done in the past two weeks!
I scheduled my first dress fitting (for the hem job), found my veil (which i purchased today but have to wait for it to come in. :(  ), found my shoes (need to order them), found our DJ (waiting for contract to send deposit), booked our engagement shoot finally (for my birthday! 10/13), purchased my corset bra thing that David's calls a torsolette, found a dress for a friends wedding and will probably wear to my engagement shoot as well (debating on wearing a black or yellow crinoline underneath it to make it more poofy and fun. need shoes, but need to hunt in my closet first),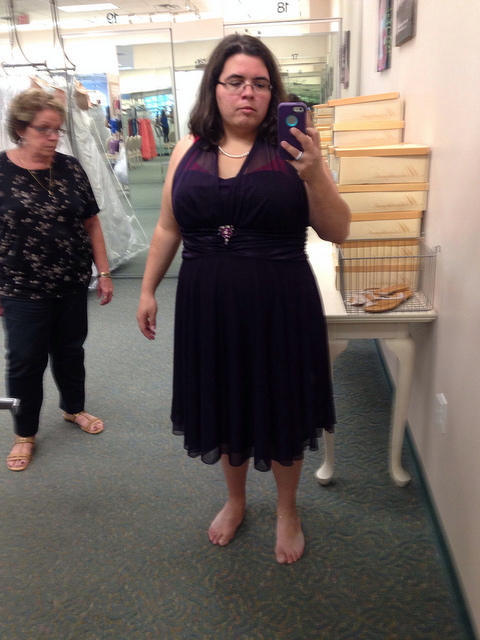 it's a plum purple... ignore my so serious face and pink bra.
but im most excited about finding an important component to my centerpieces for my reception today! Here's my insperation pic: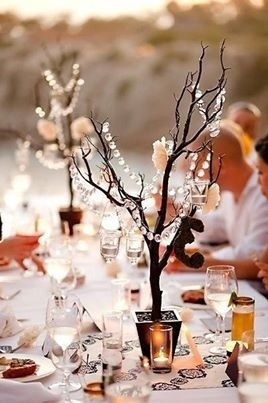 and here's what i found: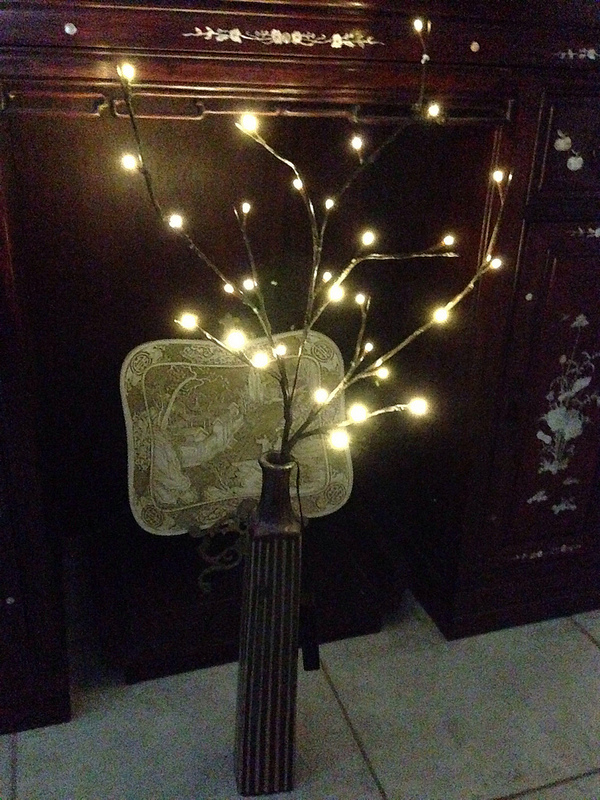 So i guess instead of hanging tea lights, these branches are lit with LD's! they were 4.99 a branch!! not bad if i say so myself. so i will decorate them with some floral branches and some red string (to go with my theme) and hanging little crystals or something shiney. im so excited!!! i sent a pic to my reception hall coordinator since i am useing her vases to see what she thinks! <3 what do you guys think?? 
I am so happy things are going well and right!!! now to finalise a part of my menu so i can order invitations!!!!!!!
Posted on September 29, 2013 at 7:56 pm