Got my bridesmaid dresses!
Although the picture isn't that great and they obviously need to be altered, here are my bridesmaids dresses :-)
I think I may put my sister (maid of honor) in something different.  I have three bridesmaid's, my maid of honor and a flower girl.  Do you think it would look weird to put my maid of honor in something different?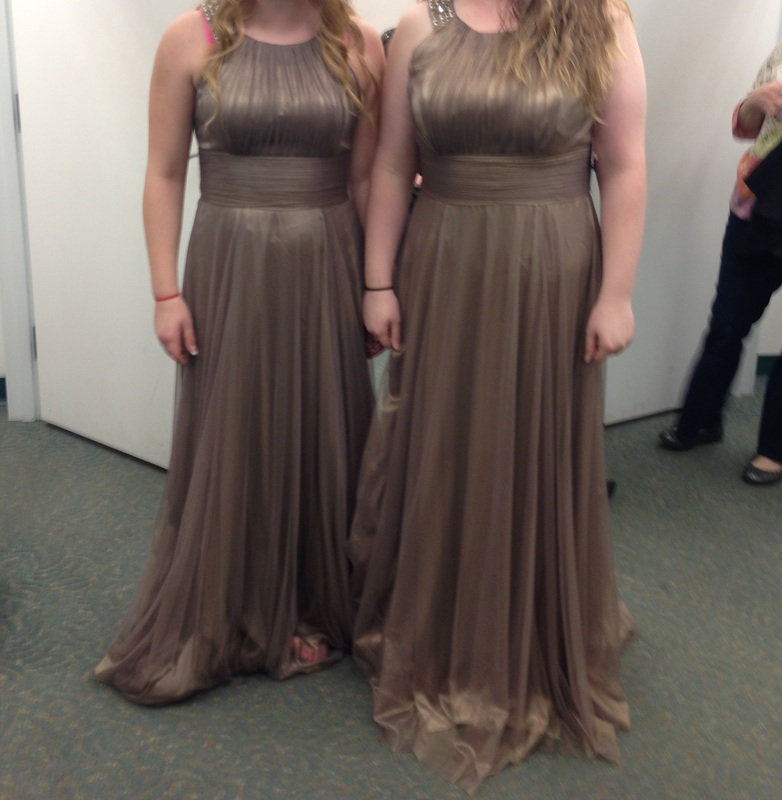 Posted on March 7, 2014 at 4:08 pm