Groom's gift specifically for honeymoon??
ok so fh is really laid back - and loves loves loves t-shirts and board shorts or tshirts and denim shorts... maybe a polo shirt here and there, spinkled with his yankees crocs and his jordans...
so since w're going to hawaii... no sense in buying "fancy" outfits--- i bought him like $60 worth of just t-shirts!! i'm on a spending spree today - also bought him some board shorts from old navy, and a new pair of crocs...
since he spends alot of time creating reports at work, i figured this one is appropriate: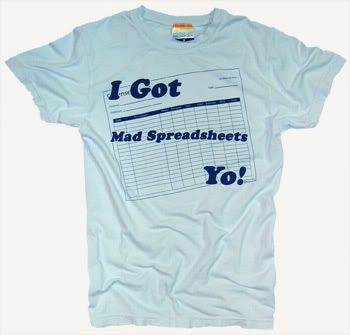 he does the "rabbit ears" thing when he talks sometimes... wierd for a guy right??
this one is my favorite!! no explanation needed!
Posted on May 28, 2008 at 9:40 am