Hair Trial Today: I am SO indecisive!!!
I am seriously SO indecisive!! I can't decide on my hair for the wedding! For the longest time I was thinking about doing it half up half down like this:
Then I got the necklace my cousin made me for the wedding:
I'm not sure if a chunky necklace like that would look better with hair up or down?
FI likes when I put my hair up. Then I wanted to do that big updo I posted the other day:
However, I'm not sure anymore! Will that be good with the necklace?
I still like the poof...definitely doing some sort of a poof. But then I came across this: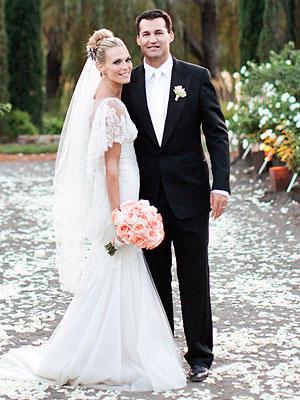 I always wear my hair in buns...should I do a bun on my wedding day?
But then, I LOOOVE this:
Probably with a little more curl, but that's the idea of it.
Ok ladies, of course I'll ask my hair person, but just curious...which picture do you like best? I have a strapless satin ballgown.
Posted on July 20, 2012 at 6:24 am