I wish Instagram was around when I got married. I would have LOVED to have our own hashtag!! I've seen friends hastag their wedding and I just loved being able to click the hashtag to see more photos. 
I found a great blog with tips on how to include your hashtag into your wedding and let guests know (SOURCE). The blog also has a free downloadable instagram graphic you can use, as well as table tent cards and the gift table frame image!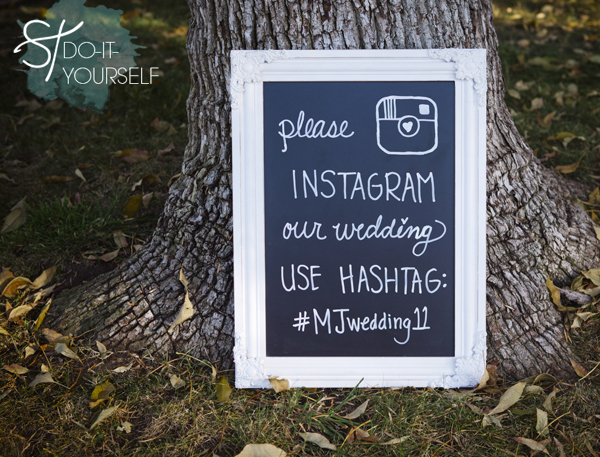 Tips for a hashtag wedding (SOURCE):
Never post a picture of the bride in her dress before the ceremony.  You might chance the groom seeing his bride before the ceremony, which is a wedding faux pas.
Include the bride and grooms "handles" when you post.  This is their Instagram profile name with the @ symbol in front of it. This will allow them to see it as soon as you post.
Let the photographer, DJ, and other vendors know about the hashtag.  They will probably be taking pictures throughout the event, and when everyone tags their photos using the hashtag, you'll get to see many different photography styles, angles and perspectives from the evening.
Keep it classy. The hashtag creates your very own virtual wedding album and that means anyone could see it,  including grandma and grandpa.
 Let guests know the hashtag.  Don't forget to tell your guests to use the #breckweddings hashtag at your wedding so that you can be featured on our blog or Instagram page.
Posted on September 16, 2013 at 10:08 am