Help me decide which shoe
I'm torn between 3 styles.  They're all very close in price.  They're all also 3-3.25" high.  I can't go higher or lower because of the length of my dress.
Which ones do you guys like?
#1 - I love the style but I'm not sure how they would look dyed a bright royal blue.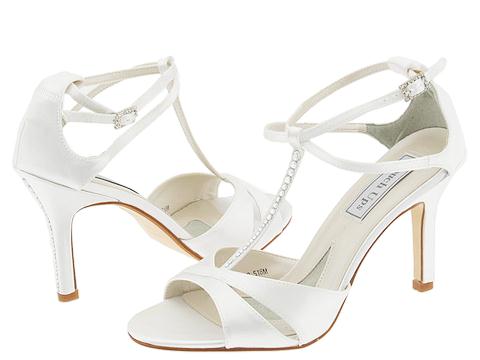 #2 - my favorite but i'm worried about the backs slipping all night.  i was going to dye these bright royal blue and add a rhinestone shoe clip
#3 - These are pretty hot but they're not dyeable.  I wouldn't be heartbroken if I didn't do blue shoes but I thought it would be fun. 
Posted on July 5, 2008 at 8:09 am