Help with BM dress colors! (PIC HEAVY)
I'm trying to decide between two dress colors for my bridesmaids' dresses.  They will all be wearing different Alfred Sung dress styles, but the same color and fabric.  For a long time I was very set on "jubilee" (light purple) for the BMs and quarry (dark gray/silver) for the junior BMs. Then I realized that I like the look of having older members of the bridal party in darker colors, and quarry is definitely darker.  I started to like the idea of my BMs wearing all gray, especially since FI is considering having all his groomsmen in gray.  Of course, amidst a bit of panic I asked all of the bridesmaids via Facebook group poll what they were more comfortable in, and 3 out of my 4 bridesmaids prefer to wear the jubilee color!
I kind of like the gray dresses with a pop of color from the flowers and shoes, like the look of these bridal parties:
This is the likely groom and groomsmen tux: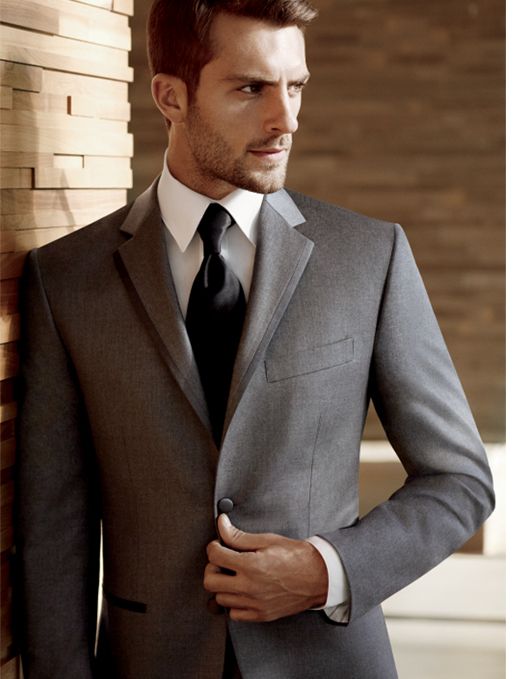 Here's a photo of quarry "in real life":
Here's jubilee in "real life":
I'm envisoning bouquets like this:
What do you think?  Should I stick with jubilee or go for the quarry?  Would I get the same contrast with purple shoes and flowers in jubilee as with quarry?
Posted on July 9, 2013 at 10:07 am