Well ladies here is my dress FINALLY!
Excuse my faces since it seemed I was always in between a face or smile when my sister was taking the pictures.
I absolutely love it!  It's the one that I tried on the first day I went dress shopping and shared with many of you.  I ended up purchasing a different one since it was for a good cause and much cheaper but I never forgot about this one.  
I purchased the belt from another dress to go with it since I feel like it added the right amount of sparkle that I wanted.  
I received the blessing of a lifetime when I went to put the required 60% down and was informed that my dress was paid for in full!
To this day I have no idea who paid for my dress.  Well I have some ideas but no one is fessing up.  I can't tell you what a huge blessing this was and how I still get emotional everytime I think about it.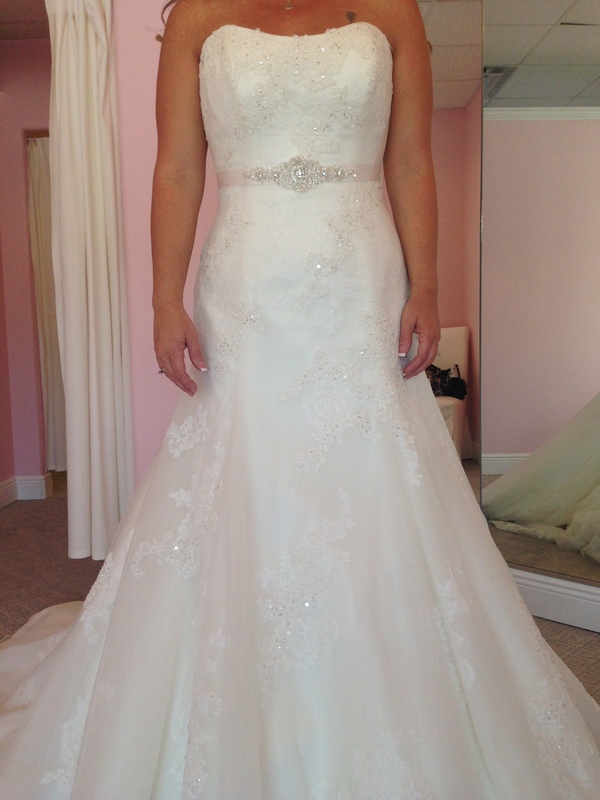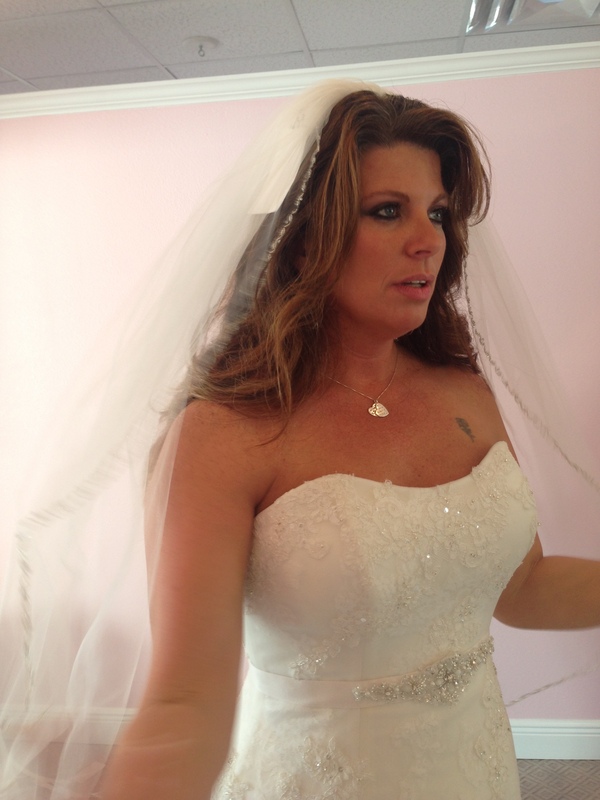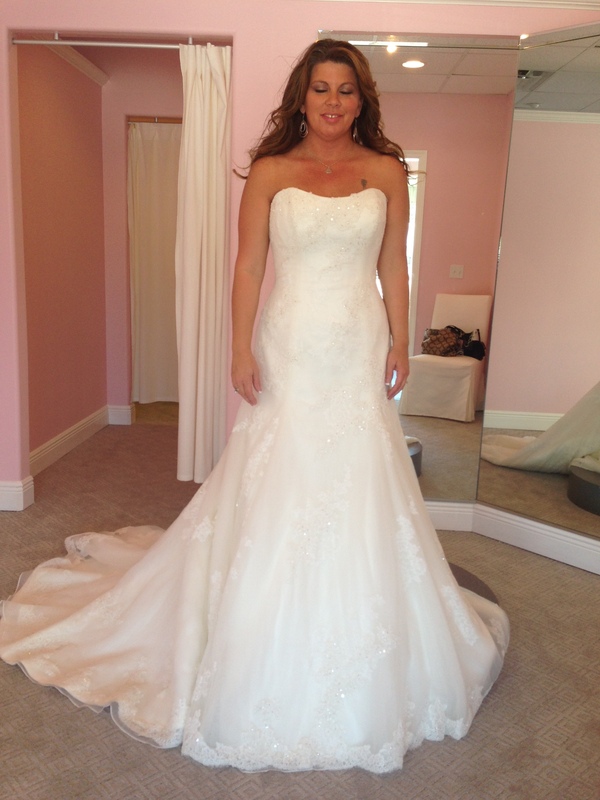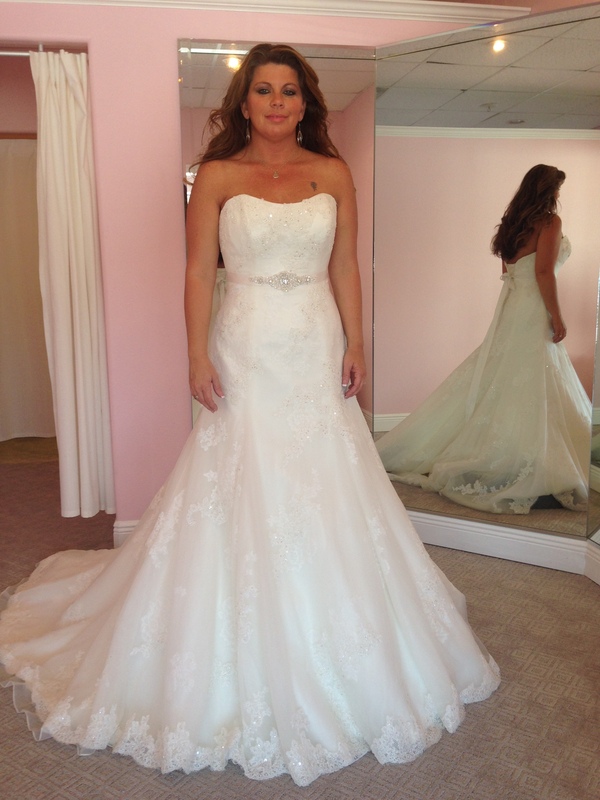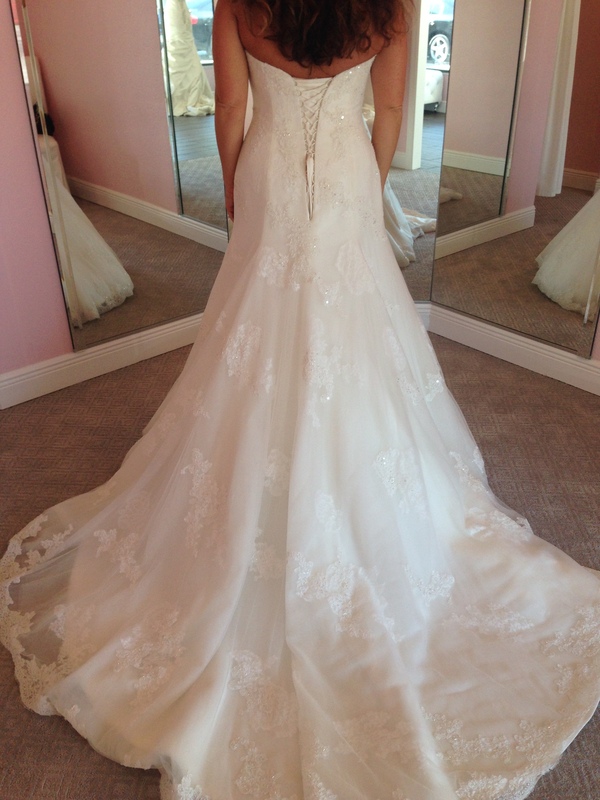 Posted on April 22, 2014 at 8:16 am