I love discount shopping! <3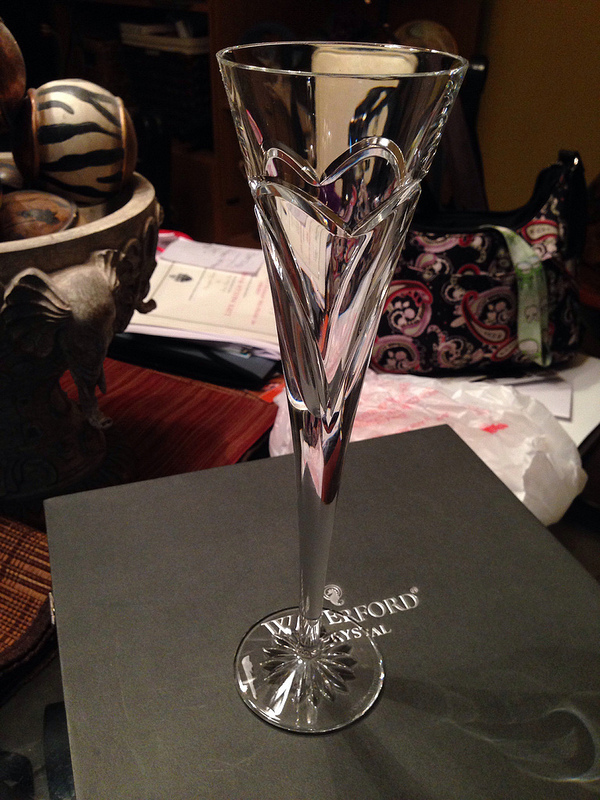 found this beautiful Waterford flute set at a pawn shop today (was shopping for a basic wedding band to wear to work... didnt find one) when mom spotted these flutes in the cabinet above the jewelry. 95 for the pair! not too shabby. we also picked up a Llardo statue of a bride and groom as a keepsake for 75. mom for whatever reason was super worried about finding crystal flutes (we didnt want silver because they tarnish) so she was relieved to find these!
show me what your pre-loved finds you have discovered/purchased!!
Posted on September 22, 2013 at 1:46 am